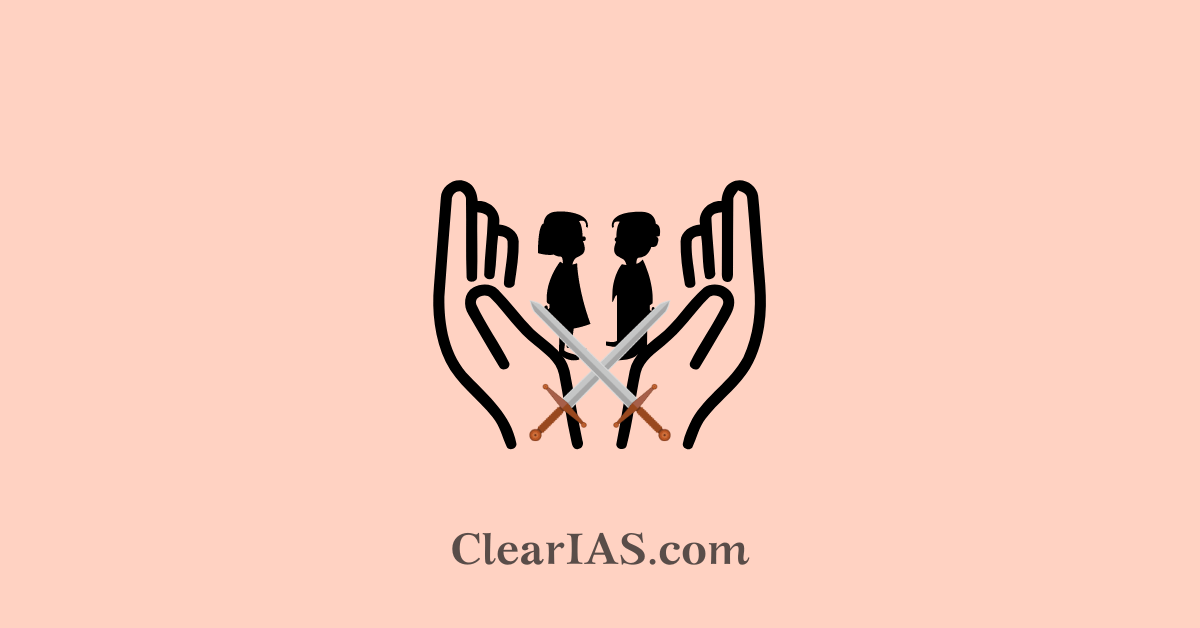 UN has dropped India from the 'Children and Armed Conflict' Report over improvement in J&K. The report includes trends regarding the impact of armed conflict on children and information on violations committed. Read here to learn more about the issues related to children in armed conflict regions.
Multidimensional conflicts, including across regions, chronic crises, and new armed actors have hurt children's lives.
Around the world, children living in situations of armed conflict have been denied their basic rights, including for them to be recognized as a child.
The age definition of a child, which is up to 18 years of age as per the International Convention on the Rights of the Child, has been ignored by armed groups and governments.
Children and armed conflict
In December 1996, the UN General Assembly (UNGA) made the historic decision to enact resolution 51/77, which established the Children and Armed Conflict (CAAC) mission, to create a mandate to protect children from hostilities.
The objective of the report is to strengthen the protection of children affected by armed conflict, raised awareness, promote the collection of information about the plight of children affected by war, and foster international cooperation to improve their protection.
Thousands of children are serving as soldiers in armed conflicts around the world or are currently detained as national security threats, often for alleged association with so-called "terrorists" or violent extremist groups.
These boys and girls, some as young as 8 years old, serve in government forces and armed opposition groups.
They may fight on the front lines, participate in suicide missions, and act as spies, messengers, or lookouts. Girls may be forced into sexual slavery.
Many are abducted or recruited by force, while others join out of desperation, believing that armed groups offer their best chance for survival.
The report listed children gravely affected in different regions of the globe undergoing conflicts.
Hostilities spreading into new areas contributed to an increase in grave violations of 140 percent in Myanmar.
The splintering of armed groups and intercommunal violence affected children, contributing to a 135 percent increase in grave violations in South Sudan.
An upsurge in the activity of armed groups, including those designated by the United Nations as terrorist groups, caused severe deterioration of the situation in the central Sahel, in particular in Burkina Faso, leading to an 85 percent increase in grave violations.
Grave violations also increased in Colombia, Israel and the State of Palestine, Lebanon, Libya, Mali, Nigeria, Sudan, and the Syrian Arab Republic.
In contrast, Afghanistan, the Central African Republic, and the Philippines saw a decrease in grave violations.
The signing of the truce in Yemen contributed to a 40 percent decrease in violations, underlining the importance of peace in achieving security for children.
The highest numbers of grave violations were verified in the Democratic Republic of the Congo, Israel and the State of Palestine, Somalia, the Syrian Arab Republic, Ukraine, Afghanistan, and Yemen.
There was a 112 percent increase in attacks on schools and hospitals, in particular in Ukraine, Burkina Faso, Israel, the State of Palestine, Myanmar, Mali, and Afghanistan.
While non-State armed groups were responsible for 50 percent of grave violations, government forces were the main perpetrator of the killing and maiming of children, attacks on schools and hospitals, and the denial of humanitarian access.
Boys continued to be more affected by recruitment and use, killing and maiming, and abduction, while girls were disproportionately affected by conflict-related sexual violence.
While the verified number of girls facing grave violations decreased, it increased for boys. Gender, age, and disability were among the many factors shaping the vulnerability of children to grave violations.
Children and Armed Conflict: India
India was previously included in the "UN Children and Armed Conflict Report" along with Burkina Faso, Cameroon, the Lake Chad basin, Nigeria, Pakistan, and the Philippines regarding the alleged use of boys in Jammu and Kashmir by armed groups as well as the detention, killing, and maiming of those same boys by security forces.
The latest report said India has been "removed from the report in 2023" given measures taken by the government to "better protect children".
The 2022 report states that teenagers continue to be harassed, picked up for questioning, and illegally detained, in complete violation of the Juvenile Justice (Care and Protection of Children) Act, 2015.
Initiatives have been taken to ensure better protection of children in places of conflict-
Legal and administrative framework for the protection of children and improved access to child protection services in Chhattisgarh, Assam, Jharkhand, Odisha, and Jammu and Kashmir.
Progress in the creation of a Jammu and Kashmir commission for the protection of children's rights.
To strengthen child protection, including by ending the use of pellet guns against children and building the capacity of its forces.
To ensure that children are detained as a last resort and for the shortest appropriate period, and to prevent all forms of ill-treatment in detention in line, with the Juvenile Justice (Care and Protection of Children) Act, 2015.
Establishment of infrastructure such as Child Welfare Committees, Juvenile Justice Boards, and Child Care Homes under the JJ Act, 2015.
The POCSO act is also actively being enforced.
Challenges
Systematic disregard for international humanitarian law and international human rights law continues to severely affect the protection of children.
Among the factors having the most severe impact was the use of explosive weapons, including those with a wide impact area, notably in populated areas, such as Gaza, the Syrian Arab Republic, Ukraine, and Yemen, which led to greater child casualties and damaged schools and hospitals, depriving children of education and health services.
Actions to protect and retrieve children in such conditions are challenged and disrupted by insecurity and restrictions on movement and access.
Children with disabilities are more vulnerable in times of armed conflict and are likely to face stigma and discrimination and lack access to basic services.
Also read: Social Justice
Way forward
The countries should comply with their obligations under international humanitarian law, international human rights law, and international refugee law and immediately end and prevent grave violations against children.
Global organizations like the UNSC needs to step up to ensure that child protection provisions and capacity are included in all relevant mandates of United Nations peacekeeping operations and special political missions.
All countries should adopt and implement legislation that criminalizes violations of relevant rules of international law, including grave violations regarding the protection of children in armed conflict.
Detention should be used only as a last resort and for the shortest period, alternatives to detention should be prioritized, and children should be treated exclusively within child justice systems.
All countries, regional and subregional organizations should engage with the United Nations and other global organizations to improve analysis, develop strategies to prevent grave violations and foster partnerships.
-Article by Swathi Satish