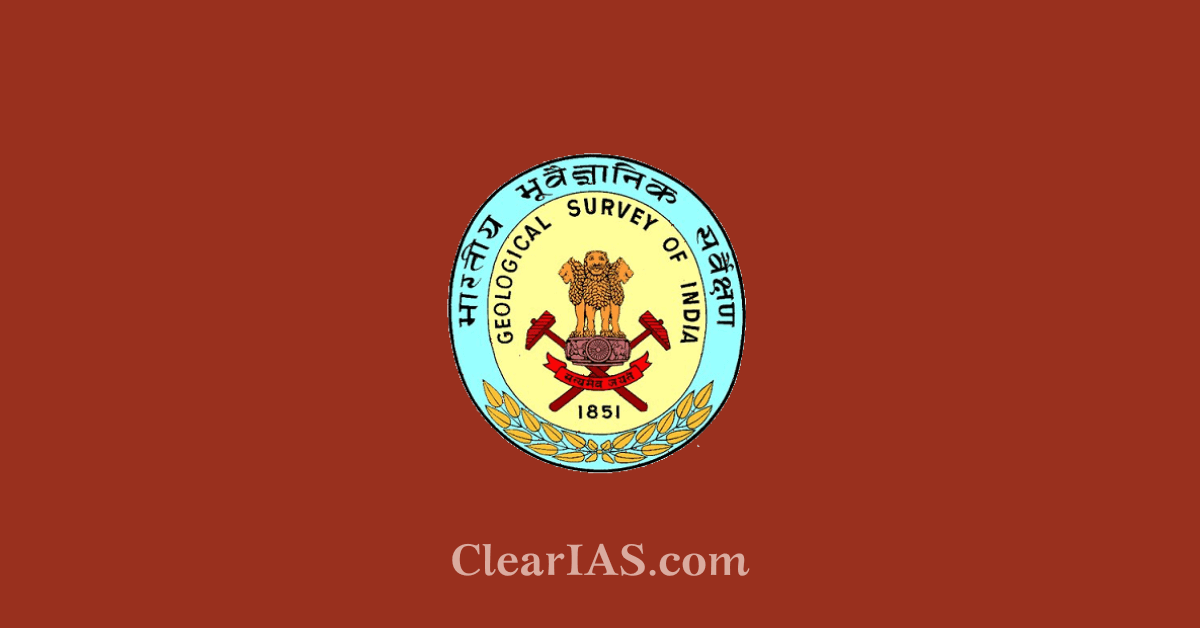 The Geological Survey of India (GSI) has found lithium deposits in Jammu & Kashmir. GSI is a scientific agency in India to carry out geoscientific activities. In addition to conducting geological surveys and studies of India, it is one of the oldest organizations of its kind in the world and the second-oldest survey in India after the Survey of India (founded in 1767). Read here to learn more about the GSI.
The geological Survey of India serves as the primary source of information on fundamental earth science for the government, business community, and general public, as well as the official representative in the steel, coal, metals, cement, and power industries as well as international geoscientific forums.
Recently, the Geological Survey of India (GSI) has established "inferred" lithium resources of 5.9 million tonnes in the Salal-Haimana area of the Reasi District of Jammu and Kashmir. These resources have been established as part of the "Reasi Sersandu-Kherikot-Rahotkot-Darabi" mineral block, where prospecting has been ongoing since 2021-22.
History of Geological Survey of India
The beginning of the geological investigation in India was in the early part of the nineteenth century. A few amateur geologists associated with the Survey of India and Army initiated geological studies in the country.
H.W. Voysey (1818-1823) of the Great Trigonometric Survey made the first Geological Map of the Hyderabad region along with a detailed report.
A committee for "The Investigation of Coal and Mineral Resources" was set up in 1837. The Secretary of the Committee John McClelland made the appointment of the first professional geologist. H. Williams was the first Geological Surveyor appointed by the East India Company in 1846.
John McClelland for the first time used the term Geological Survey of India in his report in 1848. He designated himself as officiating Surveyor of the Geological Survey till 1850.
The Geological Survey of India (GSI) was set up in 1851 primarily to find coal deposits for the Railways.
The arrival of Sir Thomas Oldham, Professor of Geology at Trinity College Dublin and the Chief of Irish Geological Survey at Calcutta in 1851, marked the beginning of the continuous period of the Geological Survey of India.
Over the years, it has not only grown into a repository of geo-science information required in various fields in the country but has also attained the status of a geo-scientific organization of international repute.
The main functions of GSI relate to the creation and updating of national geoscientific information and mineral resource assessment.
These objectives are achieved through:
ground surveys, air-borne, and marine surveys
mineral prospecting and investigations
multi-disciplinary geoscientific
geotechnical, geo-environmental, and natural hazards studies
glaciology and seismotectonic study
carrying out fundamental research.
The results of GSI's work are of enormous societal benefit. The GSI's operational and yearly programs take on importance from a national standpoint as well.
Geological Survey of India
GSI is headquartered in Kolkata and has six Regional offices located at Lucknow, Jaipur, Nagpur, Hyderabad, Shillong, and Kolkata and State Unit offices in almost all States of the country.
Presently, the Geological Survey of India is an attached office to the Ministry of Mines.
The Charter of the Geological Survey of India outlines its functions as follows:
Enable and facilitate the provision of objective, impartial, and up-to-date geological expertise and geoscientific information of all kinds, particularly for decision-making for policy, commercial, economic, and societal needs.
Systematically document the geology and geological processes of the surface and subsurface of India and its offshore areas using the latest and most cost-effective techniques and methodologies, including geophysical and geochemical, and geological surveys.
Develop and continually enhance GSI's core competence in survey and mapping through continued accretion, management, coordination, and utilization of spatial databases (including those acquired through remote sensing).
Use new and emerging computer-based technologies for the dissemination of geoscientific information and spatial data, through cooperation and collaboration with other stakeholders in the Geoinformatics
Explore (through the ground, airborne, satellite, and marine surveys) and scientifically assess mineral, energy, and water resources for the country and facilitate their optimal exploration through proactive information dissemination.
Maintain a leadership role in the geological field and develop partnerships with Central, State, and other institutions, to help create enhanced execution capability and capacity in the field of geology in furtherance of GSI's Vision and the objectives of this Charter.
Coordinate geoscientific activities with stakeholders in all sectors related to geoscience to help sustainably manage our natural resources, including water.
Conduct multidisciplinary as well as fundamental Geoscientific research and studies (including geotechnical investigations, physical, chemical, and biological hazard geo-investigations, climate change geostudies, paleogeostudies, etc.).
Actively participate in international collaborative projects to improve our understanding of the earth and its ecosystems and its geology, including studies related to tectonics, global warming and climate change, and Polar studies.
Generally advance the cause of the geoscience by documentation, propagation, archiving, and education, including creation and management of museums, monuments and parks, archives, libraries, and other facilities for use of students, researchers, and the public.
In particular, constantly endeavor to popularize Geoscience at school and university levels through the production and dissemination high quality audio-visual and printed material, and through the medium of the Internet.
Also, hold exhibitions and special events to bring geoscientific concepts before the public.
The activities of GSI function around 5 missions and related sub-schemes:
Mission I – Baseline Geoscience Data generation
Survey & Mapping
Specialized Thematic Mapping, Geochemical Mapping, Geophysical Mapping, Systematic Geological Mapping, Airborne and Marine Surveys.
Mission II – Natural Resources Assessment
Mineral Exploration
Exploration for coal (including lignite), Ferrous, non-ferrous, Precious, and Strategic and Industrial minerals.
Mission III – Geoinformatics
Information/ Dissemination
Map compilation and publication on various earth science subjects, Information Technology, GSI portal
Mission IV – Fundamental & Multidisciplinary Geosciences and Special studies
Specialized Investigation
Geotechnical, environmental, landslide studies, earthquake geology, seismology, glacial, geothermal, and desert geological studies.
Research & Development
Research work on fundamental geoscience and Arctic and Antarctic studies.
Mission V – Training & Capacity building
Human Resource Development
Significance of the geological survey
Historically, surveys were used to understand the processes at the interfaces between the lithosphere, the hydrosphere, the biosphere, and the atmosphere. But now their use and significance have crossed boundaries to manifold applications.
Geological surveys are still useful in the twenty-first century, particularly for identifying and mitigating environmental risks brought on by unsustainable mining activities.
Radiometric surveys have been used to identify radioactive contamination of streams near goldfields is the 90s.
The geological survey is an essential engineering discipline used in the extraction of minerals and hydrocarbons.
Geological information is crucial in assisting in the mitigation of damage due to natural disasters.
Geological surveys have led the exploration of fossil fuels (coal, oil, natural gas, etc.) and concentrations of geothermal energy.
Geo Tourism includes the physical attributes of a region as tourism attractions. India is a country with diverse physical attributes, a rich cultural heritage, and eventful ancient history. Tourism plays a major role in showcasing this great country to the rest of the world. Of late, there has been significant initiative in promoting tourism even in the remotest corners of the country.
Geo tourism in India
Indian subcontinent exhibits an imprint of varied geological processes through the ages and is a storehouse of interesting geological features.
The geological Survey of India has already enlisted some of those locales as National Geological Monuments.
It is imperative that the Tourist Map of India would be greatly enriched by the inclusion of these geological monuments and alike so that visitors from the country and abroad can have an insight into the real past – the formation of the subcontinent, the orogeny, the palaeoenvironment and the exotic collection of paleo – flora and fauna.
Fossil Parks
Marine Gondwana Fossil Park, Manendragarh, Sarguja district, Chattisgarh: Unique exposure of fossiliferous marine Permian (280‐ 240 Ma) rocks of Talchir Formation belonging to Gondwana Supergroup
Fossil Wood Parks: Akal Fossil Wood Park, Jaisalmer District, National Fossil Wood Park, Tamilnadu, National Fossil Wood Park in Sattanur, Perambalur
Siwalik Fossil Park, Saketi, Sirmur District, Himachal Pradesh contains a rich collection of 2.5 million years old vertebrate fossils from Siwaliks.
Stromatolite Parks: Bhojunda, Chittaurgarh District, Rajasthan is an exposure within the massive Bhagwanpura Limestone of the Lower Vindhyan age; Jhamarkotra, Udaipur District, Rajasthan is the largest & richest deposit of phosphorite associated with stromatolite.
Rock Monuments
Peninsular Gneiss National Monument at Lalbagh, Bangalore. The Lalbagh hill is composed of dark biotite gneiss of granitic to a granodioritic composition containing streaks of BioLite. Vestiges of older rocks are seen in the form of enclaves within the gneiss.
Columnar Basalt Lava, Coconut Island (St. Mary's Islands), Udupi District, Karnataka displays a majestic array of multi-faced columns developed in the basalts of Deccan Trap.
Pillow Lava, Karnataka is one of the best of its kind in the world; Pillow Lava, Iron ore belt, Nomira, Keonjhar District, Orissa is an exposure of well-preserved pillow structures.
Pyroclastic Rocks in Peddapalli, Karnataka is a welded agglomerate of large fragments of granite, granite gneiss, basalt, and banded ferruginous quartzite set in a matrix of ignimbrite.
Nepheline Syenite Kishangarh, Ajmer District, Rajasthan is a pluton emplaced along the core of an antiform of metamorphites in the Aravalli craton of Rajasthan.
Barr Conglomerate Pali District, Rajasthan composed of pebbles of quartzite and rarely granite gneiss, set up in a fine-grained pelitic matrix.
Welded Tuff Jodhpur District, Rajasthan in the Jodhpur Fort hill area occurs within the terrace like weathered Malani volcanic.
Charnockite St. Thomas Mount, Chennai is a typical exposure of quartz-feldspar-hypersthene rock, characterized by the presence of two pyroxene facies metamorphism.
Geological Marvels
Lonar Lake, Maharashtra, is a nearly circular crater, suspected to have developed due to the impact of a large meteorite on Deccan Basaltic rocks of the Cretaceous age.
Eddy Current Markings, at Panchmahal district, Gujarat are exposed in the sedimentary (sandstone) surface of the Upper Aravalli Lunavada Group of rocks.
Natural Arch, in Chittoor, Andhra Pradesh, has been curved out of quartzite of Cuddapah Supergroup of Middle to Upper Proterozoic (1600 to 570 mya) by the collective action of weathering agents like water and wind over a long period of several thousands of years.
Sendra Granite, Pali, Rajasthan, is a plutonic igneous rock of about 900 mya, and intrudes into the Delhi Supergroup of metasedimentary rocks.
-Article written by Swathi Satish