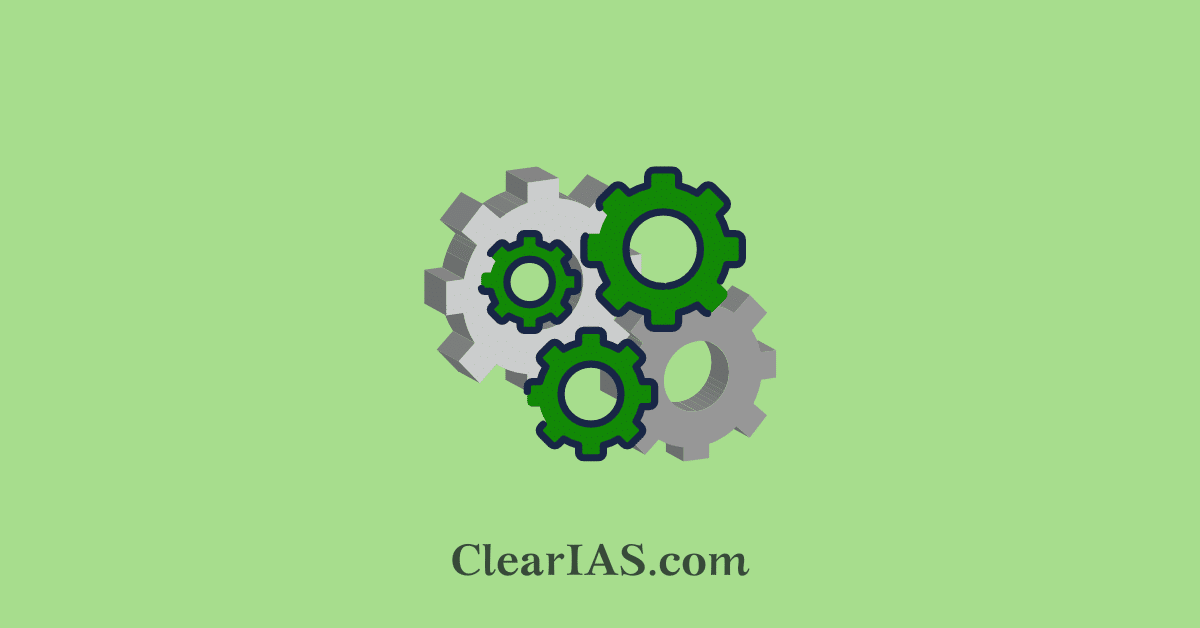 Green steel is being promoted by the government largely because it's the foremost solution to decarbonizing the steel industry. There are initiatives underway to switch from coal-fired to electric or hydrogen-powered furnaces for the manufacturing of steel. But in order to reach net-zero standards, the sector must quickly scale up because making green steel is a costly operation. Read here to learn more about green steel.
Steel manufacturing produces more CO2 than any other heavy industry, comprising around 8% of total global emissions.
The emissions from the iron and steel sector as reported by the Ministry of Environment, Forest and Climate Change (MoEFCC) in the United Nations Framework Convention on Climate Change (UNFCCC) for the years 2010, 2014, and 2016 were 95.998 million tonnes of CO2, 154.678 million tonnes CO2, and 135.420 million tonnes CO2, respectively.
In order to combat climate change, it is obvious that one of the biggest industrial sources of CO2 pollution must be cleaned up. The International Energy Agency states that in order to achieve the world's climate targets, emissions from steel must be lowered by 50% by 2050 and then continue to decline.
But how is that even possible? Some people think green steel is the solution.
What is green steel?
Green steel is produced by making steel without using fossil fuels. This novel phenomenon involves producing steel utilizing low-carbon energy sources instead of the conventional, carbon-intensive manufacturing process that involves coal-fired facilities, such as electricity, hydrogen, or coal gasification.
One idea that might assist in lowering the carbon footprint of the steel sector is green hydrogen.
Hydrogen can also be low carbon if produced using fossil fuels and carbon capture, utilization, and storage (CCUS) technologies which are called blue hydrogen.
Only water is released when hydrogen is burnt. Additionally, electrolysis, which produces hydrogen from water and renewable energy, is fully emission-free.
Electric arc furnaces are another option. These furnaces are gradually replacing traditional ones, but they are not always powered by renewable sources, and therefore the steel they produce may not always be green.
Some of the world's biggest manufacturers are planning to reduce their carbon footprint by increasing the use of electric furnaces.
Why do we need green steel?
In terms of extensive energy and resource usage, the steel industry currently dominates the industrial sector.
It is one of the top three sources of carbon dioxide (CO2) emissions, and if conventional methods are used, the levels of emissions are only likely to increase because of the aggressive expansion plans being made by businesses all over the world.
As governments and industries around the world look to reduce carbon emissions to reach ambitious net-zero targets, steel is in the spotlight.
Around 75% of steel is still largely made in coal-fired blast furnaces, which pump large amounts of carbon dioxide into the atmosphere.
Huge amounts of energy are also needed to heat the furnaces to above 1,000C.
Overall, steel production accounts for around 8% of global emissions.
In India, the steel industry contributes to 12 percent of the total carbon dioxide emissions.
Global efforts toward green steel
By committing to more carbon-neutral ways of making steel, some major international players have acted strongly to combat climate change.
Mercedes-Benz purchased shares in H2 Green Steel, and BMW signed a contract for low-CO2 steel supplies with the company.
For the manufacture of automobiles, Salzgitterag provides green flat steel in a distinctive range of diameters and grades.
In addition to a new hybrid electric arc furnace, ArcelorMittal Sestao (Spain) wants to build a green hydrogen direct reduction iron facility near Gijon.
Volvo receives the first fossil-free steel produced globally by SSAB'S in Sweden. It also sends Mercedes Benz steel that is free of fossil fuels.
ThyssenKrupp Steel and Bluemint Steel have introduced steel with a designated low Co2 intensity.
Countries and organizations are also investing in scaling up green steel to achieve net zero targets.
It is a key part of the EU's ambition to reach net-zero emissions by 2050. Its REPowerEU plan has set a target to substantially increase the use of renewable hydrogen by 2030.
China has also pledged to achieve carbon neutrality by 2060, which would require reducing emissions from its steel plants which are responsible for a third of its total CO2 pollution. China currently produces half the world's steel.
The world's richest G7 economies can achieve carbon neutrality if governments implement the right policies in the next five years, according to the International Energy Agency (IEA).
Indian efforts in promoting green steel
The Ministry of Steel is committed to a Net-Zero target by 2070.
Towards this, in short term (FY 2030), the reduction of carbon emissions in the steel industry through the promotion of energy and resource efficiency as well as renewable energy is being focused.
For the medium term (2030-2047), utilization of Green Hydrogen and Carbon Capture, Utilisation, and Storage are the focus areas.
For the long term (2047-2070), disruptive alternative technological innovations can help achieve the transition to net zero.
The Ministry is focusing on raising awareness of the emerging market for green steel among manufacturers.
Government initiatives
Steps taken for promoting decarbonization in the steel industry include-
Steel Scrap Recycling Policy, 2019 enhances the availability of domestically generated scrap to reduce the consumption of coal in steel making.
Ministry of New and Renewable Energy (MNRE) has announced National Green Hydrogen Mission for green hydrogen production and usage. The steel sector has also been made a stakeholder in the Mission.
Motor Vehicles (Registration and Functions of Vehicles Scrapping Facility) Rules September 2021, shall increase the availability of scrap in the steel sector.
National Solar Mission launched by MNRE in January 2010 promotes the use of solar energy and also helps reduce the emission of the steel industry.
Perform, Achieve and Trade (PAT) scheme, under National Mission for Enhanced Energy Efficiency, incentivizes the steel industry to reduce energy consumption.
The steel sector has adopted the Best Available Technologies (BAT) available globally, in the modernization & expansion projects.
Japan's New Energy and Industrial Technology Development Organization (NEDO) Model Projects for Energy Efficiency Improvement have been implemented in steel plants.
Way forward
When it comes to moving iron throughout the regions that are rich in mineral reserves and renewable energy sources, it is necessary to determine the future steel-making needs.
The country-wide transformation to green energy can benefit greatly from the development of a clean steel industry in eastern India.
The primary focus of technological interventions to decarbonize the iron and steel industry would be to replace the initial production processes with more environmentally friendly ones. The following are the three primary clean technology methods for making steel from iron:
Carbon capture, utilisation and storage (CCUS)
Replacing conventional sources of energy with low-carbon hydrogen
Direct electrification through electrolysis of iron ore
It is crucial to eliminate outdated, polluting plant facilities that have reached the end of their useful lives since the industry is quickly decarbonizing.
India now hosts some of the most polluting steel factories and decarbonizing the industry will take time.
-Article written by Swathi Satish