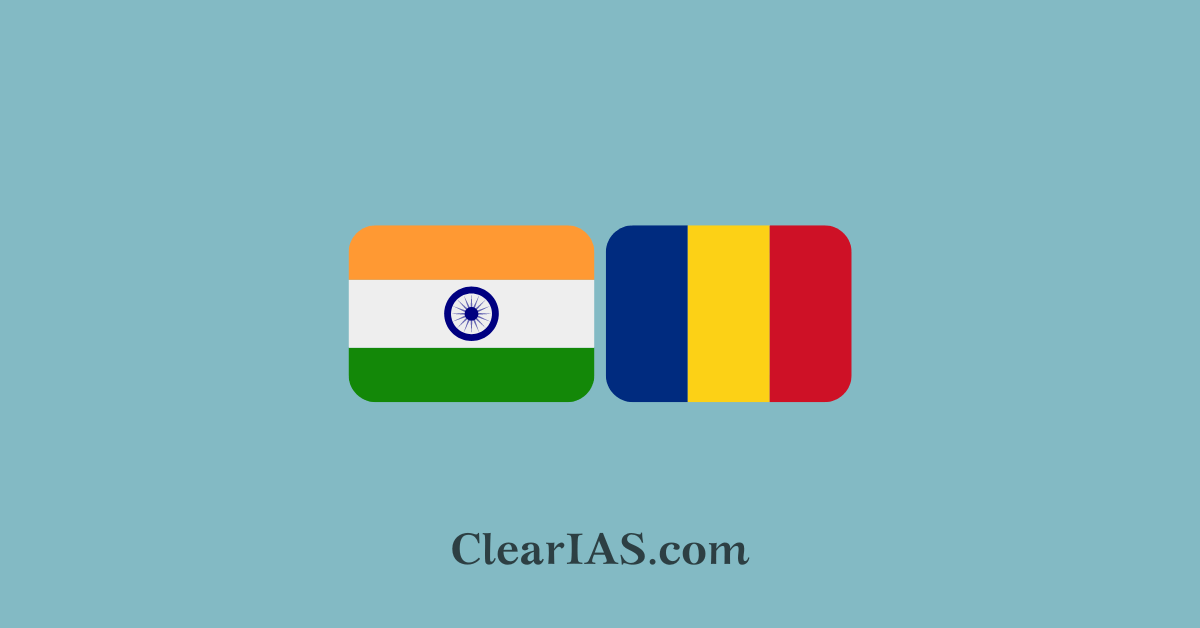 India-Romania relations have a historical connection through literature and philosophy. Diplomatic relations were established immediately after India's independence. Read here to learn bout the modern bilateral relations of the countries.
Recently, India and Romania have signed the Defense Cooperation Agreement, to set up and expand Military Cooperation between both countries.
As part of the European Union, Romania stands for an incredible market opportunity in terms of size and population. It is the second largest country in Central and Eastern Europe and the largest in South Eastern Europe.
Over the years, Romania and India have emerged as important trade partners with productive mutual benefits and positive economic developments.
India-Romania relations
India and Romania established diplomatic relations in 1948 and raised it to the Ambassadorial level in 1968. However, contacts between the two countries and civilizations pre-date this.
Transylvania-born philologist Alexander Csoma de Koros traveled to India in 1820, and lived for many years in Zanskar and Calcutta (he is buried in Darjeeling).
Romania's national poet Mihai Eminescu was attracted to Indian languages and literature and translated a book on Sanskrit grammar into Romanian from German.
Rabindranath Tagore visited Romania in 1926 and received a doctorate honoris causa from the University of Bucharest.
Bilateral political relations between India and Romania are warm and friendly.
The establishment and deepening of democracy in Romania since the 1989 Revolution which overthrew the communist regime, has brought the two countries closer together in terms of values and aspirations.
India and Romania have in the past supported each other on multilateral issues and worked in tandem at the UN.
Romania offered India emergency humanitarian aid on the 28th of April 2021, during the second wave of the Covid-19 pandemic.
India-Romania Trade relations
Bilateral cooperation in the past covered projects in India in petroleum, petrochemicals, power, and metallurgy.
Main Indian imports from Romania include nuclear reactors, boilers and machinery, edible vegetables and certain roots and tubers, inorganic chemicals, organic or inorganic compounds of precious metals, vehicles other than railway or tramway rolling stock, organic chemicals, electrical machinery and equipment and parts thereof, articles of iron or steel, optical, photographic cinematographic measuring, checking precision, medical or surgical installations, iron and steel, rubber and articles thereof.
Main Indian exports to Romania include vehicles other than railway or tramways, electrical machinery and equipment, nuclear reactors, boilers, electrical machinery and equipment, iron and steel, plastic and articles thereof, rubber and articles thereof organic chemicals, ceramic products, and pharmaceutical products.
India-Romania Defense cooperation
Recently, India and Romania have signed the Defense Cooperation Agreement, to set up and expand Military Cooperation between both countries.
Through the exchange of knowledge and expertise on issues of mutual interest, such as the co-development and co-production of military hardware, the agreement will establish the legal framework for future defense industry collaboration.
The deal will foster defense collaboration between the two nations and provide a wealth of prospects in fields including defense technology, research, development, science, and cyber defense.
Other areas of cooperation
India and Romania can work together and cooperate in the important area of green energy and in reducing the effects of climate change.
Romania has committed to achieving the ambitious new EU objectives to further slow down climate change and has begun decreasing its carbon footprint.
The two countries may cooperate to lessen their carbon impact and concentrate on using renewable energy sources, including solar electricity.
Positive efforts have already been made, and Romania is committed to joining the International Solar Alliance soon.
To increase the connection between Europe and India, infrastructure businesses from Romania can collaborate with Indian partners.
India is still dedicated to developing a multimode network that connects it to Iran, Azerbaijan, Iran, Afghanistan, Russia, Central Asia, and Europe via the International North-South Transport Corridor (INSTC).
The trans-European transport network has also been expanded by the Romanian government.
There will be many opportunities for meetings and collaboration on these large-scale connectivity initiatives.
Significance of India-Romania relation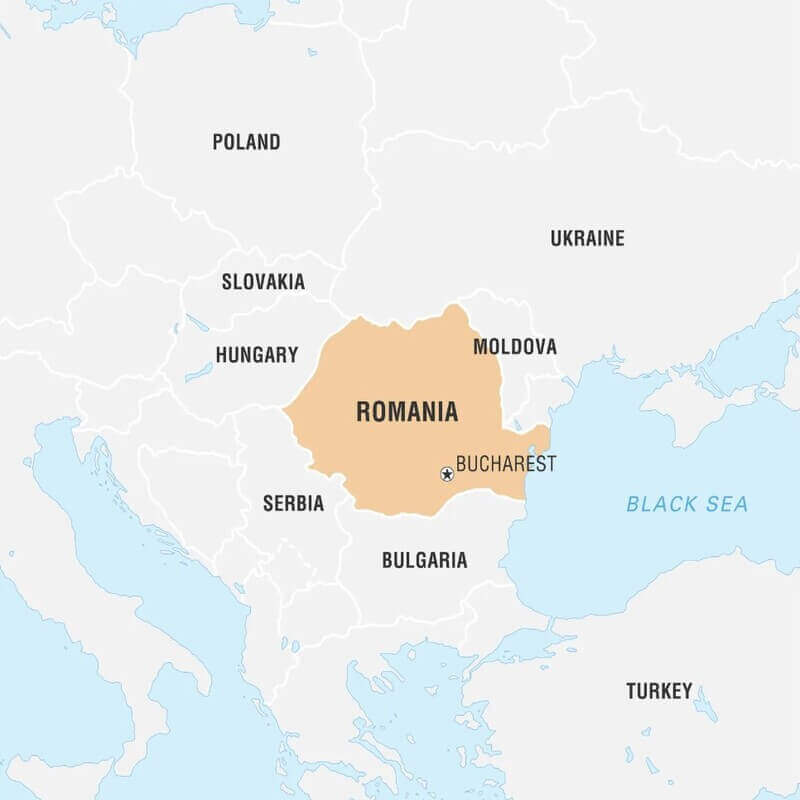 After an 8-year hiatus, India and the EU are about to resume talks on a free trade agreement (FTA). Hence, a partnership with countries like Romania will be advantageous for India in this aspect.
Both India and the EU would greatly gain from the EU-India FTA.
The FTA can assist the two areas in lowering their tariffs, which will lead to a liberalization of commerce between them.
With some of the top IT programmers in the world, Romania is eager to break into the Indian market, particularly in the IT industry.
Defense and machinery would be the other area that may be beneficial for both parties.
Additionally, it is possible to investigate the complementarities in high-tech research and development, tourism, engineering services, environmental and agricultural services, energy, and academic studies.
Way forward
The international forums face various difficulties, including disruptions to the supply chain, war and conflict, and climate change, among others.
Romania, a member of the EU and NATO, and India, the fifth-largest economy in the world and a major supplier of troops to UN peacekeeping operations, may each contribute positively to resolving these issues.
Diversifying the scope of contacts and identifying new areas for collaboration and investment are necessary to strengthen the economic ties between the two nations.
One potential collaboration area is startups, an area where Romania has an advantage. It is quickly becoming a hub for domestic tech start-ups.
The tourist industry can be one of the areas of collaboration between the two nations. Indian filmmakers have recently become interested in Romania, with some recent films employing the country's stunning settings as the backdrop.
Indian film has economic impacts in addition to being a significant component of India's soft power.
Indian tourists dramatically grow as they get more familiar with sites thanks to films.
-Article written by Swathi Satish