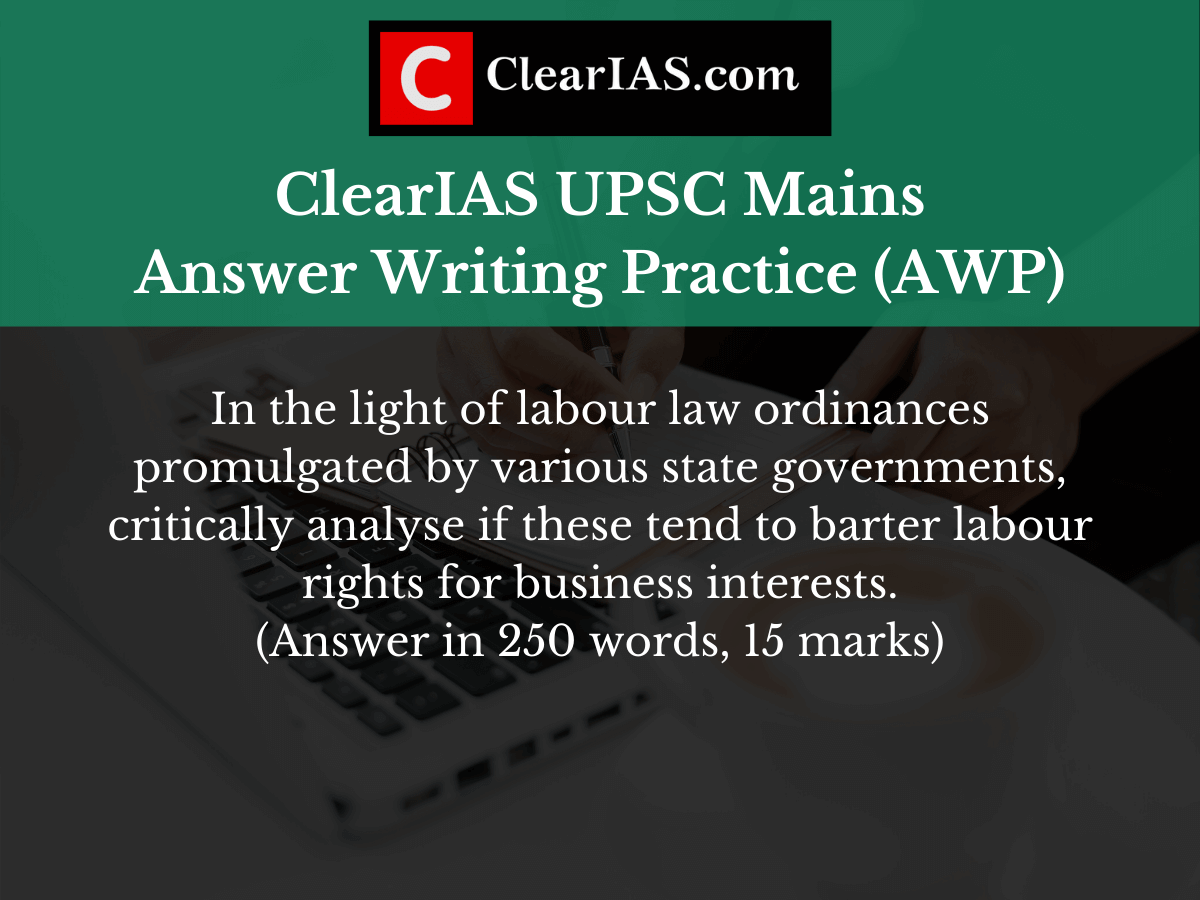 Labour Law Ordinances are today's topic under ClearIAS UPSC Mains Answer Writing Practice (AWP).
To answer this question. scroll down to see the comment section.
To practice more questions under ClearIAS AWP, click here.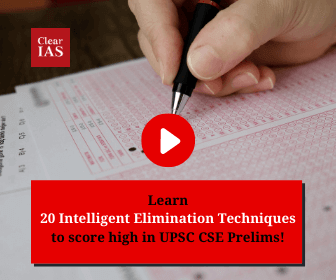 AWP Question #1
In the light of labour law ordinances promulgated by various state governments, critically analyse if these tend to barter labour rights for business interests. (Answer in 250 words, 15 marks)
The relevance of this question with respect to UPSC CSE
This is a probable Question in UPSC Civil Services Mains General Studies Paper 1 (Indian Society). This question can also be asked in GS2, and GS3.
Refer UPSC syllabus here.
Guidelines to write a well-structured answer
ClearIAS AWP: Marks vs Grades
UPSC CSE is a low-scoring exam with tough evaluation standards. The highest marks secured by toppers in GS is only around 45%. In that background, the below will be our marking scheme for ClearIAS AWP.
0-19% –  Not satisfactory.
20%-29% – Below average answer.
30%-39% – Average answer.
40%-49% – Above Average Answer.
50%-59% – Excellent Answer.
60% and above – Exceptional Answer.
You can either type your answer or upload a photo
You can either type your answers or upload hand-written answers as images.
If you prefer hand-written answers to be uploaded, use image links. Just take photos of your hand-written answers and upload those to websites like pasteboard or imgbb to generate image links which can be entered in ClearIAS comments section.
Use the comments section below to enter the answer
Scroll down to find the comment section where you can enter your answers as comments.
The comments section can be accessed from ClearIAS Test-Prep App or ClearIAS.com website (from a mobile or laptop).