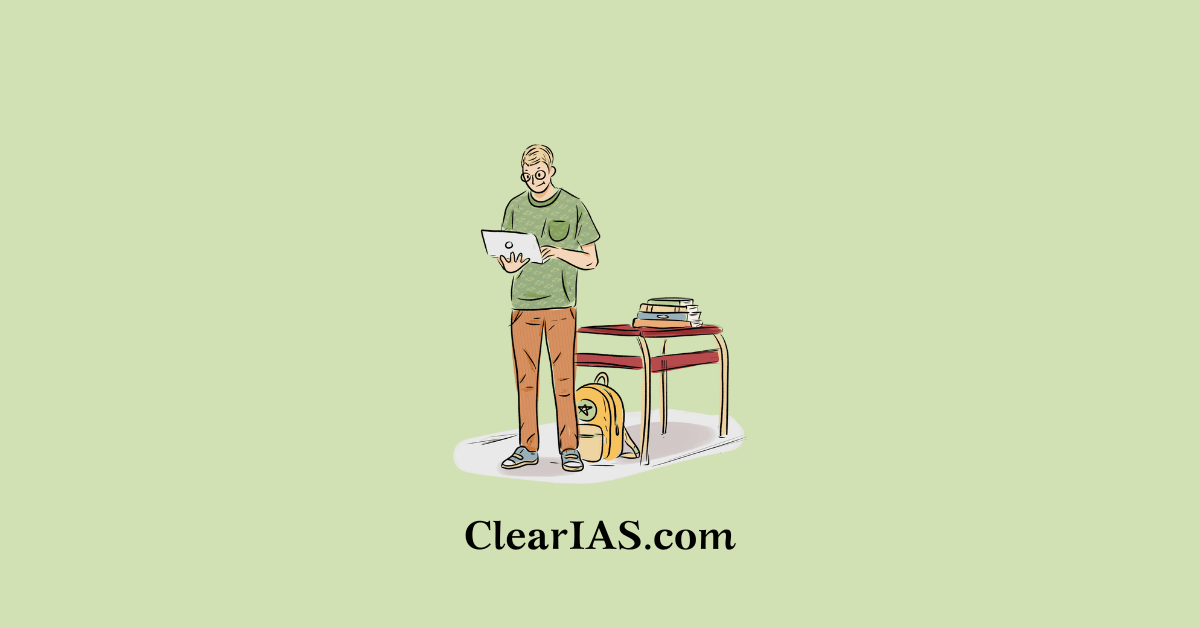 Here we have provided some important tips for effective preparation for the UPSC Civil Service Examination (CSE).
Every year, lakhs of students dream of succeeding in the UPSC Civil Services Exam. The journey to achieve this victory is difficult but achievable.
UPSC conducts the Civil Service Examination (CSE) every year to select a few deserving aspirants to be a part of the administrative services.
If you are also one of those who wants to serve the country by being a part of the administrative services. You must focus on preparing for this exam in a time-bound manner to avoid burnout.
Here, in this article, we are going to discuss some important tips to prepare effectively for UPSC CSE.
About the UPSC Civil Services Examination
Before getting into preparation strategy tips, every aspirant must be aware of the exam format of UPSC CSE. Here, we have provided all the details related to the selection process:
Preliminary Examination (Prelims): The first stage of the selection process consists of two papers – General Studies Paper I and General Studies Paper II (CSAT). It is an objective-type examination to test your general awareness and aptitude. Paper II which is CSAT is qualifying in nature. In order to clear it, an aspirant is required to score 33% of the total marks.
Main Examination (Mains): Those who clear the Prelims will have to appear in the next stage of the selection process which is the Mains examination. It includes nine descriptive papers.
Personality Test (Interview): Candidates who successfully clear the Mains will be called for the interview round to face a panel of experts to assess their personality and suitability for civil services.
Tips for Effective Preparation for UPSC CSE
Here we have provided some effective preparation tips that will help you achieve success in the UPSC exam.
Choose Your Optional Subject Wisely
In the Main Examination, you have the option to choose one optional subject. In the main examination, there will be two papers of options subject of a total of 500 marks. This clearly indicated the importance of an optional subject.
It's important to select a subject you are comfortable with and genuinely interested in. This choice can significantly impact your score and overall performance.
Build a Strong Foundation
UPSC is all about in-depth knowledge related to topics. Having surface knowledge will not help you in this exam. So, it is important to have a strong foundation.
Keep yourself updated with current events, especially those related to national and international affairs. Newspapers, magazines, and reliable online sources are great for this.
Also read: Must Read NCERT Books for IAS Exam Preparation – Buy Online
Prepare a Study Plan
A well-structured study plan is like a roadmap to success. An aspirant should be hard-working, persistent, and consistent as well. Along with that, they must have a schedule and study plan to move ahead in their preparation journey.
While creating a study plan, an aspirant is required to keep a few things in mind:
Knowledge of syllabus: Aspirants must have an in-depth understanding of the UPSC CSE syllabus.
Always set realistic goals: Whatever plan is decided must be achievable.
Regular Revision: Keep a time slot reserved for revision on a daily basis.
Time Management: Divide your day into dedicated study hours, short breaks, and revision slots wisely.
Consistency: Stick to your schedule religiously to build a habit of regular study.
Mock Tests: Make regular practice tests part of your schedule to assess your progress. Do not forget to work on your weak areas.
Also Read: How to Make a Study Plan for UPSC IAS Exam?
Select Your Study Material Wisely
The right study material is a must for the UPSC examination. As we know the market is flooded with notes and materials. So, do not get stuck in this race, choose the right material wisely, and keep reiterating.
Some must-refer study material details are provided below:
NCERT Books: Start with NCERT textbooks for the basic foundation in subjects like History, Geography, and Polity.
Standard Reference Books: Choose standard books recommended by experts for each subject and topic. For example, 'Indian Polity' by M. Laxmikanth is an excellent resource for polity.
Online Resources: Utilize online platforms, such as UPSC-relevant websites and other important government websites, for additional study material and updates.
Take Note-Making Seriously
Effective note-taking can be a game-changer in your preparation. To create effective notes for the UPSC Civil Services Exam, an aspirant needs to keep these points in mind.
Keep your notes concise with only important facts, figures, and keywords. Try to filter out irrelevant information.
Use bullet points and mind maps to remember difficult topics.
Organize your notes in a way that's easy to revise.
Keep Practicing Answer Writing
Since the Main Examination is descriptive in nature, practice writing essays, and answers. It will help you develop the skill of presenting your thoughts in a clear, concise, and structured manner with time.
Focus on Current Affairs
Current affairs is also an integral part of this examination. It is not only helpful in your prelims paper but also helpful in your mains examination and to a certain extent in interviews as well.
Also read: How Should You Read 'The Hindu' Newspaper for IAS Exam Preparation?
Take Revision Seriously
Revision is the key to retaining what you've learned. Allocate dedicated time for regular revision of your notes and practice papers.
Also read: UPSC Last Minute Revision – Check The Latest Ebooks (PDFs): Save Time
Stay Healthy and Positive
This preparation journey is lengthy. So it's important to take care of your health too.
Maintain a Healthy Lifestyle: Take proper sleep, a balanced diet, and exercise regularly for optimal brain function.
Stress Management: Meditation, yoga, or any stress-relief techniques can help you stay focused and positive.
Conclusion
Preparing for the UPSC CSE in one year is undoubtedly a challenging task, but with dedication, the right approach, and a well-structured plan, it is entirely achievable.
Remember that consistency, self-discipline, and a positive mindset are your greatest allies in this journey. Best of luck on your path to becoming a civil servant and serving the nation with dedication and integrity.
Also read: How to Revise Effectively for the UPSC Civil Services Exam
Article Written By: Priti Raj