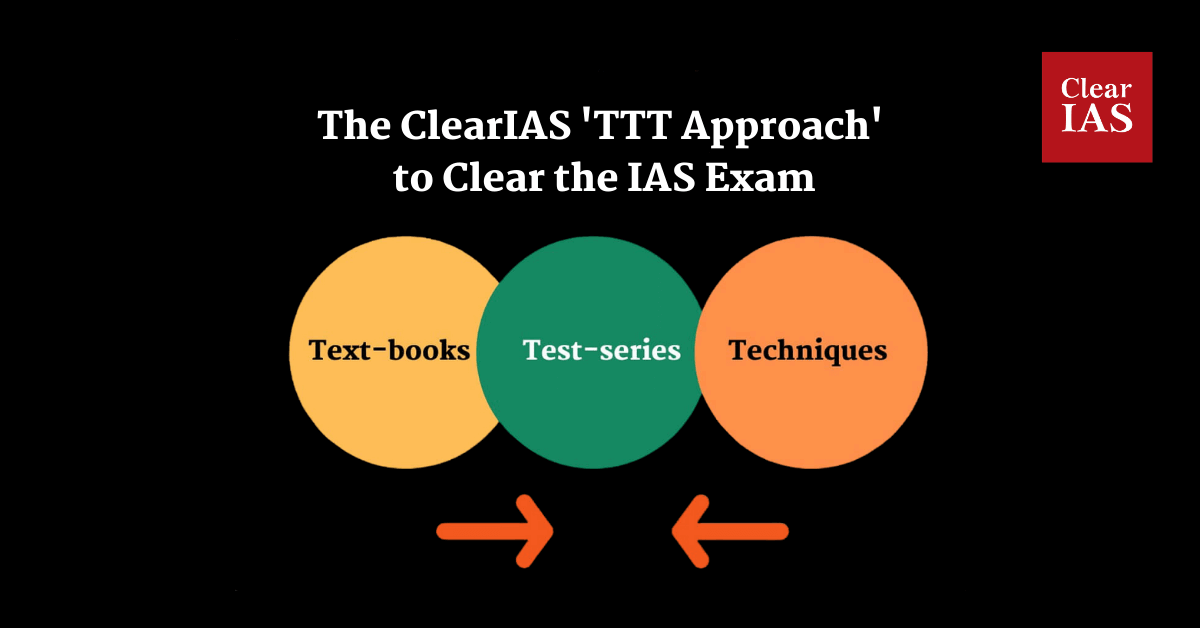 ClearIAS has conceptualised the TTT Approach to clear IAS – which includes 3 Ts – Textbooks, Test Series, and Techniques.
In the opinion of Thomas Carlyle, 'Man is a tool-using animal. Without tools, he is nothing, with tools he is all'.
"Give us tools, and we will finish the job", said Winston Churchill.
For success in any sphere of work, you need to invest in the right tools.
What are the tools to succeed in the UPSC Civil Services Examination (CSE) – the exam that should be cracked to get the coveted government posts like IAS, IPS, IFS etc?
Have you ever thought in this direction?
As an IAS aspirant, what are the tools in which you should invest your time and money?
Are free or pirated resources enough?
Are you just using the free or pirated materials of various coaching centres – now available online?
Are you just following the mass trends or are you eager to find new tools?
What are the tools and resources used by serious candidates?
You, by this time, might have heard many times that about 10 lakh candidates apply for the UPSC CSE every year and you need to be in the top 1000 ranks, to get into any of the civil services posts.
How can you outsmart the 99.999% of candidates and be in the top 0.001 per cent (or in the top 1000 ranks)?
What should be your strategy to secure a top rank?
Getting into any top 800 or 1000 ranks is not easy, however, there is no need to be scared about the much-hyped 0.001 per cent probability. The chance to get selected, in reality, is much more!
Half of the candidates (about 5 lakh aspirants) will not bother to attempt the exam at all. This itself reduces the competition to half.
Out of the remaining 5 lakh candidates, how many candidates are really serious about this exam?
Just joining any coaching institute does not make an aspirant suddenly 'serious'.
How many aspirants are preparing really focused?
How many are investing in the right 'tools'?
2 lakh?
1 lakh?
I feel the number of aspirants who are 'learning right' by investing in the right resources is much less.
I attribute this to two reasons: (1) Lack of awareness about the useful tools which help them to learn faster (2) Reluctance to invest in new resources.
This is a golden opportunity for aspirants who do 'smart learning by adopting the right tools.
Tool Kit for UPSC aspirants who value time as the most crucial resource
What is the best strategy by ClearIAS for a candidate to succeed in UPSC CSE?
If you ask any ClearIAS mentor about the best strategy he/ she can suggest for an aspirant which offers the maximum Return on Investment (RoI), the immediate reply will be the ClearIAS Prelims cum Mains (PCM) Program.
ClearIAS Prelims cum Mains (PCM) course is an umbrella program which offers most of the resources of ClearIAS like video classes, mock exams, study materials etc in a single package.
The PCM Course of ClearIAS offers almost everything you need to crack the UPSC CSE like:
Instant access to 700+ Hours of Expert Classes (recorded) which cover the entire UPSC CSE GS syllabus of Prelims and Mains
Automatic Access to the latest Current Affairs Classes (Live or Recorded)
Doubt Clearing Sessions
Personal Mentorship
Easy-to-learn Study Materials (PDF)
ClearIAS UPSC Prelims Online Mock Test Series
ClearIAS UPSC Previous Year Re-Take Exams
Interview Guidance etc.
We also offer sub-sets of the PCM Programs to those aspirants who wish to subscribe to smaller packages due to time constraints. The popular sub-packages are the PMB Program and the PMB+ Program.
The ClearIAS TTT Approach (3 Tools)
For those students, who cannot join ClearIAS PCM, PMB, or PMB+ Programs, ClearIAS has conceptualised the TTT Approach to clear IAS – which includes 3 Ts (tools) – Textbooks, Test Series, and Techniques.
This is a broad division, but I will be explaining what to focus on under each head in this article itself.
Many of you might have been already using some of the tools (partially) without understanding the big picture of the TTT approach.
I hope this post will help you understand not only what are useful resources but also how to use those to clear the IAS exam.
(1) Text-books: How to use effectively under ClearIAS TTT Approach?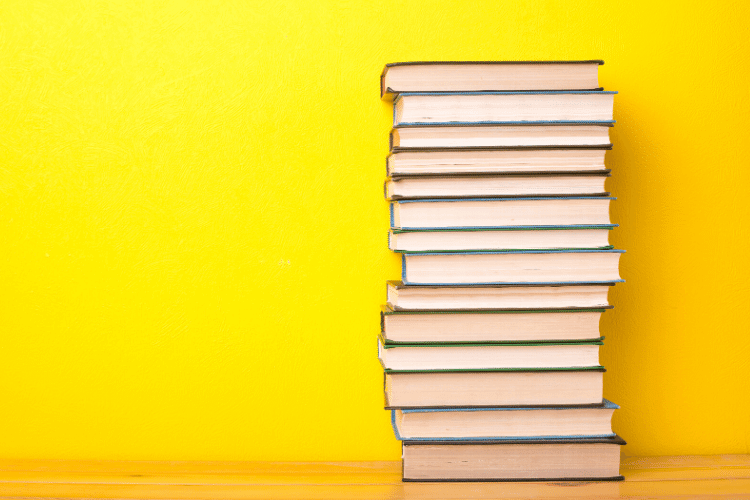 In the age of the internet, aspirants commit the mistake of not paying enough attention to textbooks.  Some even think of 'saving' money by depending only on free youtube videos, pirated pdfs, or coaching class notes. However, this is clearly a bad strategy that will not help you.
While good youtube videos or notes can supplement your learning, these are never a replacement for the books you need for your preparation.
ClearIAS has a huge database of easy-to-learn online notes on conventional and current topics. However, we still recommend aspirants read books.
Now, which are the books in which you should invest?
Check the ClearIAS Books section. We keep updating this section whenever we find a good book that will make aspirants learning easy.
Ideally, you should start your preparation with NCERT books and then move on to standard reference textbooks.
You can get a bundle of 40 NCERT Books useful for UPSC Preparation (Class 6-12 NCERTs (on subjects like History, Geography, Political Science, Science etc) from Amazon. Most aspirants prefer this set to start preparation. We recommend this as a great choice to start your preparation.
To get the recommended standard reference textbooks, even though there is no bundle, you can pick books from the ClearIAS book list and add them to the cart on Amazon.
There are at least 15 books that will be extremely useful for you to crack the exam. Many of these books are new releases. Most aspirants are not even aware of these titles. Get the advantage of these titles.
Keep referring to additional books once your fundamentals are strong. Don't stop learning with just 1-2 books. Remember that, unlike school exams, UPSC will not stick to just one book. The Commission asks from a variety of sources. So, expand your learning horizon.
Also, remember to supplement the hard copies of the books with the online notes at ClearIAS.
Now with ClearIAS Learning App, browsing subject-wise/topic-wise notes of ClearIAS is quite easy. Install the app now, if not been done before.
Don't fall into the trap of just depending on free/pirated notes from Coaching Centers. These materials may contain many errors. Besides, these won't be sufficient to get authoritative information.
(2) Test Series: How to use effectively under ClearIAS TTT Approach?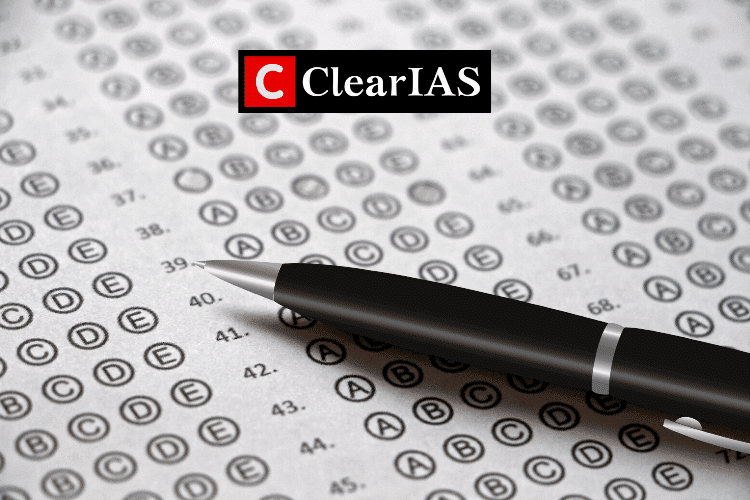 Mock Test Series is very important for the UPSC Preliminary Exam (Objective) and UPSC Main Exam (Written).
Everybody knows that practice makes a man perfect.
However, aspirants commit a lot of mistakes with respect to mock test series.
One major mistake committed by candidates is to 'read' model questions from pirated PDFs or photostats of coaching institutes. Apart from being non-ethical, by this action, candidates are not getting real 'practice'. Besides, there will be a lot of errors in these 'free' resources.
Only when properly practised in a simulated environment with a timer and negative marking, candidates will be trained to face exam hall pressure. Without proper practice, there is a high chance that candidates commit silly mistakes in the exam hall and lose valuable marks.
What is equally important is the quality and nature of questions practised as 'model questions'.
Many test-series providers in the market have no real idea about the new areas or topics from which UPSC pick questions. Their model questions are either outdated or irrelevant. Practising such questions will only leave you confused.
Go for quality test series providers with excellent reviews like ClearIAS.
ClearIAS Test Series integrates the textbooks and techniques into the model exams, which makes it unique.
We cover the most probable questions from NCERT Texts and Standard Reference Texts in ClearIAS Prelims Test Series. Besides, Intelligent Elimination Techniques (IETs) are explicitly or implicitly used throughout our questions.
As one of the largest mock exam platforms in India with respect to UPSC Test Prep, we focus not on the flashy platform features but on the proper question selection and right practice. No wonder, we have had a high question selection ratio in the last 5 years.
(3) Techniques: How to use effectively under ClearIAS TTT Approach?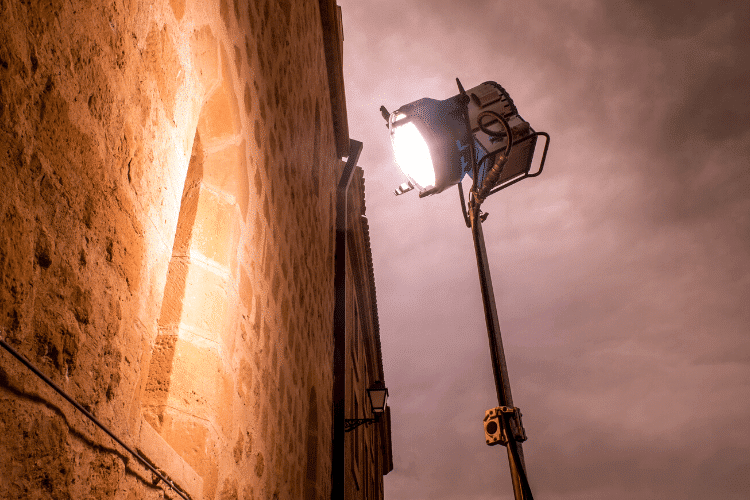 Have you noticed very knowledgeable candidates fail in UPSC Prelims and Mains?
Clearly, this is not because of a lack of information. It's the unawareness of the right techniques to crack this exam that is pulling them back.
UPSC Civil Services Exam demands certain exam skills.
In my opinion, Success in UPSC Civil Services Examination (CSE) = 50% Knowledge + 50% Skills (Strategies). That's the reason why I included 'Techniques' as the 3rd 'T' in ClearIAS TTT Approach.
Right mentoring is not just about knowledge addition. It is showing the right path towards success (in an ethical way).
ClearIAS has developed various techniques to clear UPSC Civil Services Exam with ease. Some of those:
More additions to IETs are planned. This will be released soon.
You can just go through the below links for specific guidance for each stage of UPSC CSE.
Conclusion
Without the proper tools, it is tough to succeed.
It would be best if you used the right tools to get an edge over the competition.
I recommend the ClearIAS PCM Program for all candidates who wish to get 360-degree coaching for UPSC CSE.
If you just need to fill the gaps in your preparation, go for the PMB program or PMB+ program.
If you are unable to join the PCM, PMB, or PMB+ program, the next best strategy for you is ClearIAS TTT Approach.
The TTT Approach by ClearIAS is an effective strategy to secure success in UPSC Civil Services Examination.
Don't be reluctant to invest your time, money and energy in the 3Ts – Textbooks, Test Series, and Techniques.
If you are not investing enough in these resources now, you will have to spend more time, money, and energy in the subsequent years.
Earlier you realise this, the better.
If you need a single source from which all the '3Ts' can be accessed, download and install the ClearIAS Learning App. This will save you a lot of time and effort of yours.
ClearIAS will be adding more resources under the broad umbrella of the TTT Approach in the coming days as well.
Let me know your thoughts in the comments section. Thank you for reading. All the best!