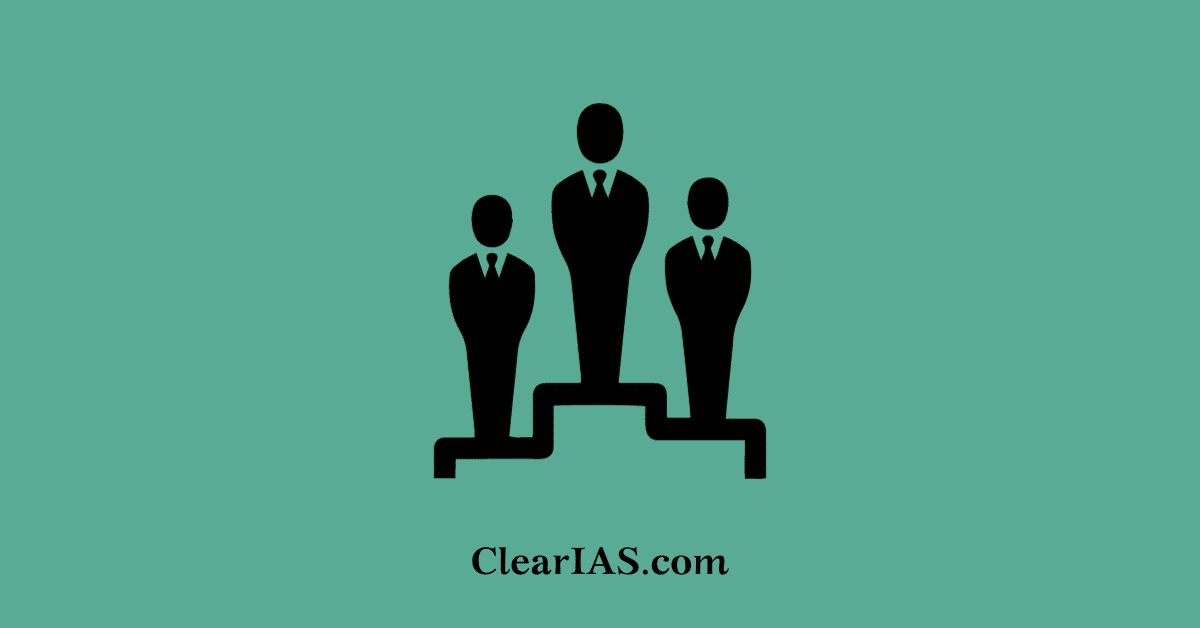 Manoj Madhav, who secured All India Rank 105 in UPSC Civil Services Examination 2019, is an inspiration to millions in the country as he cleared the IAS exam mostly by self-study and online preparation. Identifying your weakness and working on those is the key to clearing this exam, says Manoj.
Manoj Madhav (26), just took 3 attempts to crack the UPSC Civil Services Examination with top rank. In his second attempt, he had reached up to the UPSC interview stage.
What differentiates Manoj Madhav from many other UPSC aspirants is that he was not heavily dependent on any classroom coaching for General Studies Papers. An engineer from NIT, he took classroom coaching mainly for his optional subject – Sociology – from his native place itself. For Prelims and Mains, he primarily depended on the test series and programs offered by online test-prep websites like ClearIAS.com.
Another peculiarity of Manoj Madhav is that he cleared UPSC CSE while working. ClearIAS is sure that his success story will inspire many aspirants who prepare by self-study and online preparation.
In this post, ClearIAS presents an interview with Manoj Madhav on our UPSC Toppers section.
Bio-data of Manoj Madhav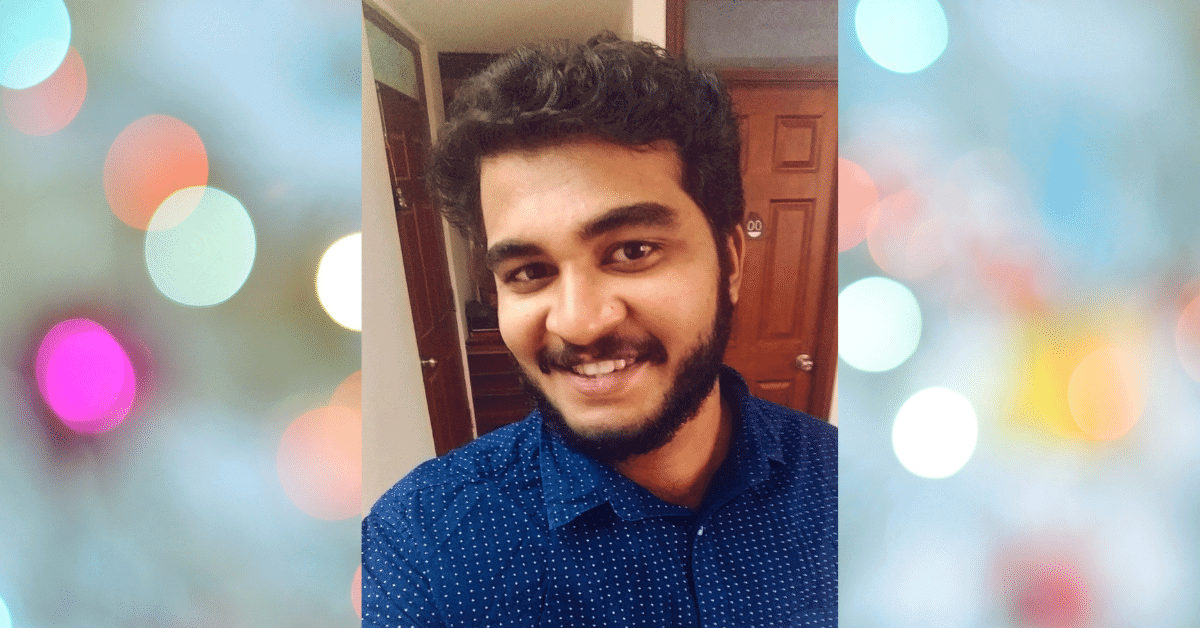 Name: Manoj Madhav S
Age: 26
Name of the Exam and Year: Civil Services Examination 2019
Rank: 105
Roll number: 0336992
Category (General/OBC/SC/ST): General
Graduation Background and College: BTech Chemical Eng./ NIT Calicut
Post Graduation Background and College (if any): None
Work Experience: Organization and Duration (if any): 2 years / Risk Consulting- AIG
UPSC Optional Subject: Sociology
UPSC Mains Medium: English
UPSC Interview Medium: English
The number of attempts taken to achieve this feat: 3
Performance in previous attempts (if any): 2017 – Interview
State and Place of Residence (Permanent): Thiruvananthapuram
Percentage of Marks in 10th and Board: 9.8/10
Percentage of Marks in 12th and Board: 94.4
Percentage of Marks in Graduation and Board/University: 7.67
Cadre Preference (Top 5): Karnataka/AGMUT/Maharashtra
Civil Services: A childhood dream?
Definitely not a childhood dream. In fact, my ambition as a kid was more inclined towards being a technocrat. It was during college that I started considering Civil services as a serious career option.
The moments of happiness
I was working from home when a friend called to inform me that I had cleared. I didn't want to believe until I went and checked for myself. I must have crosschecked it a minimum of 2-3 times to ensure that it was my roll number.  : p
Felt happy and content.
Background
I hail from Thiruvananthapuram and did my schooling there. Completed B.Tech in Chemical Engineering from NIT Calicut. Was working while I gave my third attempt in 2019.
The competition level in the  UPSC Civil Services Exam
I do feel that the competition is getting tougher. At the same time, regardless of the educational background, everyone has a fair chance of clearing this exam. Civil services are attractive since it allows one to hold responsible and powerful roles at a very early stage of their career, which caters to the nation-building process. On the other hand, a private-sector job can be more remunerative. In essence, it depends on what one looks forward to in a career.
Study Plan to clear the IAS Exam
There's no secret as such. Hard work cannot be replaced. Also, family and friends were my biggest strength in this journey. Unlike the previous years, I was more calm, composed and relaxed in this attempt.
The general strategy was: Grasp the basics, revise, practice maximum tests and identify the weak areas.
I started preparation in the final year of college. It took me 5 years and 3 attempts to clear.
Time management is very crucial in the preparation process. One can spend 7-8 hrs a day and end up learning very little while someone else can spend 4-5 hrs a day and comprehensively cover one area of the syllabus. I personally feel that it is better if we can qualitatively analyze the time being spent. Therefore, the more relevant question is not how much time we have spent learning, rather what have we learned.
I studied mostly alone. However, for Sociology, I engaged in frequent discussions on strategies and answer writing techniques with a buddy.
ClearIAS.com: Did you attend any coaching institute or subscribe to mock tests for prelims or mains? If yes, can you provide the details for each stage (Prelims/Mains/Interview)? How helpful were the coaching institutes?
Sociology: Jeevan sir's classes
Prelims and Mains Test Series: Enlite IAS
Interview: ShankarIAS Bangalore, Kerala Samajam Academy etc
Websites Used
ClearIAS, Civilsdaily for specific current affairs
Forum IAS and Insights for daily MCQs and mains practice questions.
VisionIAS Current affairs magazine
About ClearIAS.com website and ClearIAS App
ClearIAS was very useful in getting certain current affairs topics right and has some insightful articles.
The programs I mainly used on ClearIAS are:
Newspapers and Magazines
I used news apps extensively.
Among newspapers, I mainly referred to The Hindu.
Timetable
Depended on office shift. On most days studied past 7 pm. Made good use of the weekends.
My preparation was a mix of online study materials and offline study materials (books).
Motivation
Gave enough space for other things in life. I did spend quality time with friends and family; went out for movies, dinners, bike rides, etc.
Books and Study Materials used for UPSC Prelims
Books/Study Materials for History: Modern Indian History-Mohammad Tarique
Books/Study materials for Geography: NCERTs, PMF IAS online resources, Mrunal ppt
Books/Study materials for Polity: Laxmikanth
Books/Study materials for Economics: Internet, NCERT, newspaper
Books/Study Materials for Science and Technology: Newspaper
Books/Study materials for Environment: ShankarIAS book, Internet
Books/Study Materials for Current Affairs: Newspaper, Vision
Books/Study materials for General Studies Paper 2 (CSAT): None
ClearIAS.com: Any tips/pieces of advice especially for UPSC Civil Services Prelims?
Practice solving MCQs, understand your weak areas, work on those and walk confidently to the exam hall.
I used to maintain a 'Book of wrongs', which is essentially a compilation of all the questions I go wrong in the practice tests. I also included in it the areas or topics I found difficult in remembering. Two months before the prelims, every day, this was my first go-to book in the morning. Though I wouldn't say that this practice helped me improve marks, it, however, helped boost my confidence to a pretty decent level before prelims.
Books and Study Materials used for UPSC Mains
Books/Study materials used for Essay Paper: Nothing specific
Books/Study materials used for General Studies 1 (Indian History, World History, Indian Society, Indian Geography, and World Geography): History – Same as Prelims; Art & Culture- Nitin Singhania; World History – Wizard, notes from NCERT; Geography- same as prelims + internet
Books/Study materials used for General Studies 2 (Constitution, Polity, Governance, Social Justice, Foreign Relations, and International Affairs): Same as prelims, Internet, current affairs magazines, government websites, and government reports
Books/Study materials used for General Studies 3 (Indian Economy, Biodiversity, Science and Technology, Internal Security and Disaster Management): Same as prelims, Economic survey, budget, Internet, current affairs magazines, government websites
Books/Study materials used for General Studies 4 (Ethics + Case Studies): Self-prepared notes
Books/Study materials used for Optional Subject Paper 1: Jeevan Sir's notes, Essential Sociology
Books/Study materials used for Optional Subject Paper 2: Jeevan Sir's notes, Essential Sociology, newspaper, internet
Books/Study materials used for Regional Language (Compulsory): None
Books/Study materials used for the English Language (Compulsory): None
ClearIAS.com: ClearIAS.com: Did you prepare hand notes or participated in mock answer writing before mains? What was the strategy for preparing current affairs topics in general?
Prepared notes for certain topics; used current affairs magazines and the internet for the rest.
ClearIAS.com: What are the government reports that aspirants should go through, before giving the Mains Exam?
Economic Survey, Budget, ARC, etc.
ClearIAS.com: What was the colour of the pen you used for writing mains (Blue Ink/ Black Ink)? Also, the company and brand name of the pen used:
Blue-Pilot V5
ClearIAS.com: What were your writing style in GS and optional subject? Bullet Points/ Essay style or a mix of both styles?
Mix- Short paragraphs and bullet points
ClearIAS.com: What are your suggestions to aspirants for improving the score in essay paper? What were the essays you choose to write? Did you use sub-heading/points/graphs in your essay paper?
Build a good narrative using examples and experiences to keep the essay engaging. Structure the content logically, use very simple language and present neatly.
What are your suggestions to aspirants for improving the score in GS1 paper (History, Geography, Society etc?
Substantiate your answers with examples. Answer the question holistically and most importantly – don't beat around the bush. Also, you can use maps, diagrams in geography.
What are your suggestions to aspirants for improving the score in the GS2 paper (Polity, Constitution, Social Justice, International relations etc?
Try to bring out the constitutional aspect of the topic in discussion; mention previous committee recommendations or judgments, if any, to validate your point.
What are your suggestions to aspirants for improving the score in GS3 paper (Economy, Environment, Science and Tech, Internal Security, Disaster Management etc?
Use points from Economic survey, Budget, etc.
ClearIAS.com: What are your suggestions to aspirants for improving the score in GS4 paper (Ethics paper)? Can you brief on how you attempted the Ethics paper? Please explain the strategies and writing the style for Ethics case studies.
For case studies, address the demand of the question, analyze the ethical issue in discussion, and try to look at the issue from the perspective of all the stakeholders. For the theory part, try to understand the meaning, the importance of all the terms mentioned in the syllabus and use examples around you to explain the same.
Optional Subject: Sociology
ClearIAS.com: What was your optional subject? Please give our readers detailed insights on your selection and strategies regarding your optional subject. We are sure that there will be many who take the same optional subject as yours in future.
Sociology; I looked at the following parameters in choosing the subject:
Interest/ comfortability with the subject; this can be tricky and will demand a few days of reading to conclude.
Availability of study materials and resources
Availability of test series/ doubt clearance
Peer group
Exam Hall Strategy
ClearIAS.com: What was your exam hall strategy for mains: attempting all questions even at the cost of compromising quality or writing only quality answers compromising on the number of questions attempted?
My priority was to attempt all questions.
UPSC Interview
ClearIAS.com: Can you elaborate on your approach and preparation for Interview? Did you attend any mock interviews?
The interview was definitely not my strong area, therefore took enough mocks to become comfortable. Attended 5-6 mocks.
ClearIAS.com: Can you elaborate a bit on the things mentioned in your DAF (Detailed Application Form) like your hobbies, extracurricular activities or prizes won:
Watching crime thrillers, table tennis, sudoku
ClearIAS.com: What was your interview dress?
Grey suit and white shirt.
ClearIAS.com: Can you share with our readers your UPSC Interview experience? Our readers would be really happy to hear those questions and replies in UPSC Topper's Interview.
Chairman:
About Work & Role
Give a comparison of your clients in the US and India.
Private sector vs. the Public sector. Your take on it. Give examples.
Member 1:
Mention the ports in Kerala
Colombo port is of strategic importance, has Kochi port established good ties?
Is there a matriarchal system in Kerala? Few follow up questions on the same.
Indo-US relation
Member 2:
Weber's view on bureaucracy and follow up questions on the same
Member 3:
Tell me about the learning outcome of students in government and private schools. Follow up questions on the same
Observations made in Wayanad?
If you are appointed as the DM in a tribal district, what is the first step you'll take?
Member 4:
Why is it mentioned in your DAF – Trivandrum and Thiruvananthapuram; Calicut and Kozhikode?
What is Reinsurance?
Is your firm into reinsurance?
Why is inheritance in place?
Do you think it is ok for civil servants to buy a property?
Chairman:
Why have you preferred Karnataka instead of Kerala?
Thank you. Your interview is over.
ClearIAS.com: Were you happy after the interview? Did you expect good marks?
I felt content.
ClearIAS.com: Any tips for aspirants going for UPSC Interview?
Be honest, smile and keep a cool head.
Previous Attempts in UPSC Civil Services Examination
1st attempt- 2016; didn't qualify prelims
2nd attempt- 2017; first interview, failed again
3rd attempt- 2019 – rank 105
Experience as a working professional
ClearIAS.com: What is your advice to working professionals who're preparing for IAS exam simultaneously?
Manage time efficiently
ClearIAS.com: Did you leave the job to prepare?
No
ClearIAS.com: What was your backup plan in case you didn't qualify?
To continue with the present job.
ClearIAS.com: Did you write/clear any other exams (like Bank exams/State PSCs/ Private Jobs) during the preparation period or before:
None
Success
What started as a curiosity a few years back has finally become a dream come true. A decent rank at the Civil Services has made me happy, but what I'm more thankful for is the journey.
Two back to back failures, that too one attempt reaching as far as the interview. It'll push you down the cliff, instil self-doubt and make you feel horrible. It will rip your confidence and question the very reason why you started. There was fear about what others would say or think of me. There was disappointment that I have let my dear ones down. There were days I hated myself and the choices I made. But as you slowly learn to face it, you'll slowly start to discover yourself. Today I can very much relate to a few lines from one of my recent reads:
"Once the storm is over you won't remember how you made it through, how you managed to survive. You won't even be sure, in fact, whether the storm is really over. But one thing is certain. When you come out of the storm you won't be the same person who walked in. That's what this storm's all about."
Looking back, the storm indeed was scary and I've walked out of it successfully as a better version of myself. But I wasn't alone. I'm humbled and grateful to some amazing human beings who have been around me. I can't refrain from writing this though the place I hold for them in my life is beyond words.
ClearIAS.com: What do you think of as the main reason for your success? (Feel free to name any special help from friends, teachers, family, coaching institutes, websites, or other sources)
Family, friends and mentors.
ClearIAS.com: What preference for services have you opted for? Is there any particular reason for that priority? What are the novel ideas you have for the country, to be implemented once you get into civil services?
IAS/IFS/IPS
ClearIAS.com: Did your life change after success/attempt in UPSC Civil Services Exam? If yes, how?
The previous attempts taught me to handle failures.
ClearIAS.com: Does the educational or financial status of the family of the aspirant impact the UPSC preparation and result?
Accessibility to resources for exam preparation could be a factor. However, the internet and the availability of several free online study materials are helping a lot of aspirants.
ClearIAS.com: What is your advice to the freshers who are going to appear in this exam?
Consider the UPSC syllabus and previous year question papers as your guiding light in preparation. Grasp the basics, revise, practice maximum questions and identify the weak areas.
ClearIAS.com: What is your advice to all those candidates who didn't succeed in this exam yet?
I have been there and it's not easy. But you gotta pick yourself up to run again.
ClearIAS.com: We like to express our heartiest congratulations once again for this grand success. We are happy that you chose ClearIAS.com to share your happiness on this special occasion. ClearIAS.com sincerely thank you, on behalf of our readers and ourselves, for the spirit and benevolence to find time to write answers to our detailed questionnaire. Wishing you, all the very best in career and life.