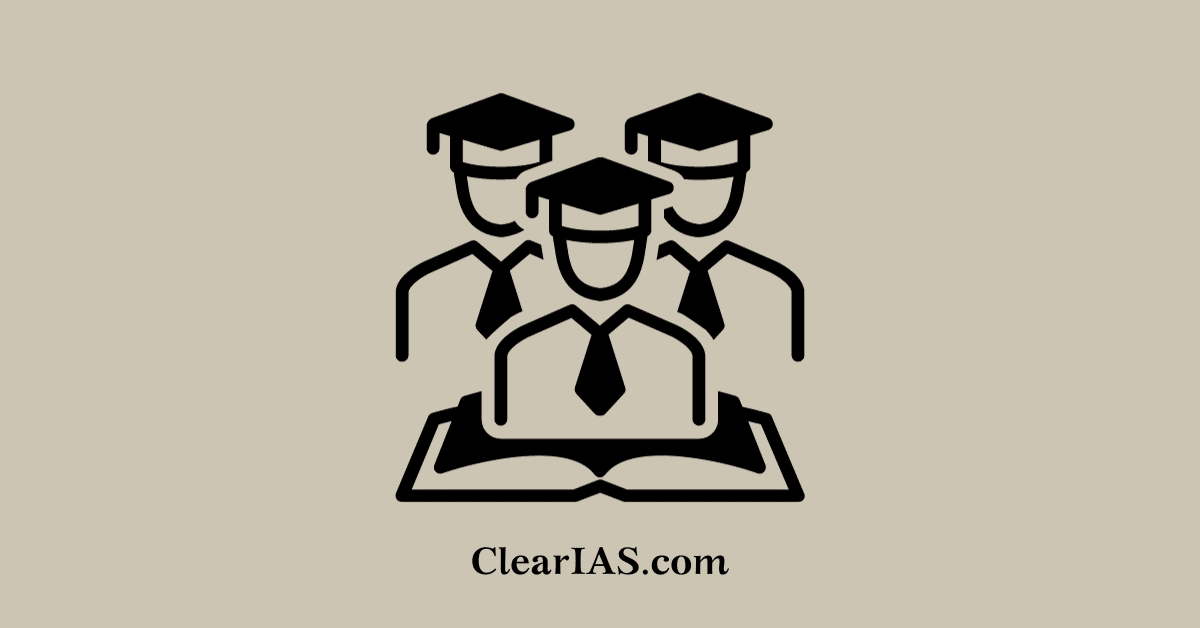 Jishnu J Raju, who was a long-time associate of ClearIAS cleared UPSC Civil Services Exam 2018 with All India Rank 132.
Before getting into Civil Services, he had also cleared the Reserve Bank of India (RBI) exam to get selected as RBI Grade B Manager (probationer).
We, all at ClearIAS, along with our readers, congratulate Jishnu for his exceptional achievement.
ClearIAS Team Member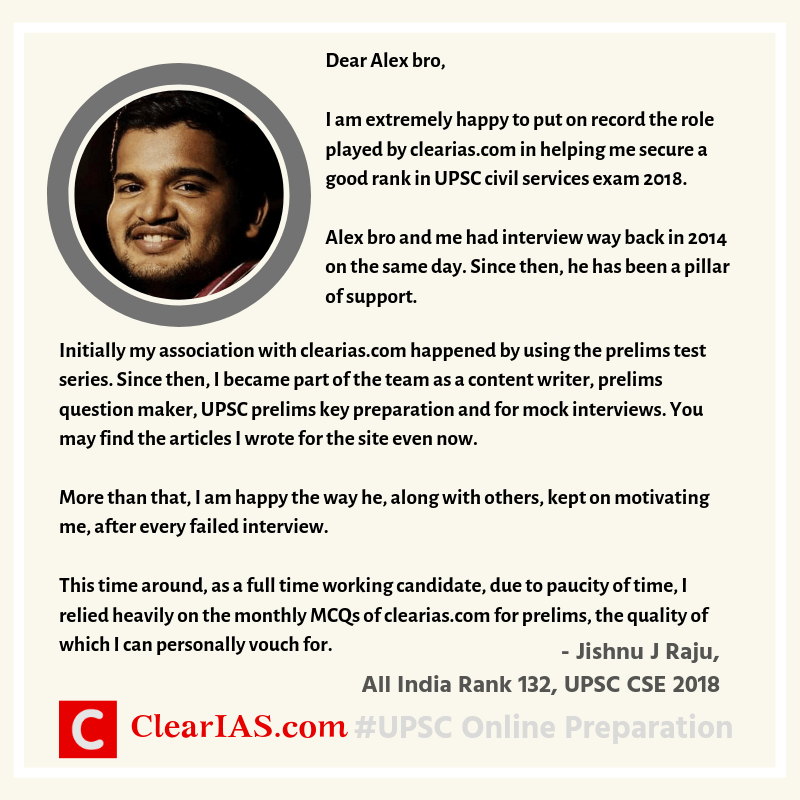 As a core team member of ClearIAS, Jishnu had created so many study materials and notes for ClearIAS. You can find ClearIAS notes prepared by Jishnu here.
Jishnu, know for his high scores in UPSC Prelims, was also actively involved in ClearIAS Prelims Test Series question preparation.
He also performed a lead role in successfully guiding many candidates in ClearIAS Interview Program.
Also, read – ClearIAS Content Contributor Rahul Sharma secured rank 76 in UPSC CSE.
Long Wait; Well-Deserved!
It always appeared to me that he deserved to be in service much earlier. However, the so-called 'UPSC luck' didn't favour him until this year, even though he attended multiple UPSC Interviews.
RBI officer; now into Civil Services
It took 5 attempts and 4 interviews for Jishnu to get All India Rank 132. However, that doesn't mean that he was a full-time student.
In the initial years, he was working for ClearIAS. Meanwhile, he also got selected into the Reserve Bank of India. As of now, he is Probationer as RBI Grade B Manager.
Some of the popular articles written by Jishnu
Hard work and Persistence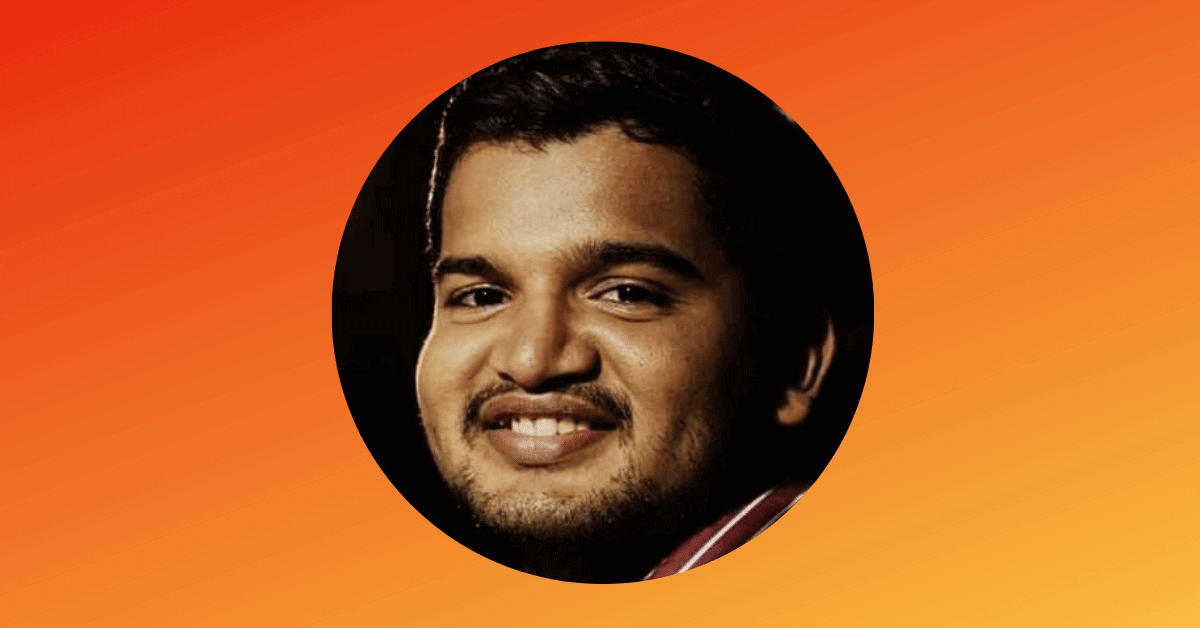 Jishnu, an engineer by background, is a true inspiration for many. Despite his potential and hard work, it took 5 attempts to clear the UPSC Civil Services Examination (CSE). However, he never let his focus deviate from this main goal – clear UPSC.
Thank you for your contribution to ClearIAS, Jishnu!
And thanks a lot for the email (given at the top)!
Congrats and all the very best in life and career!