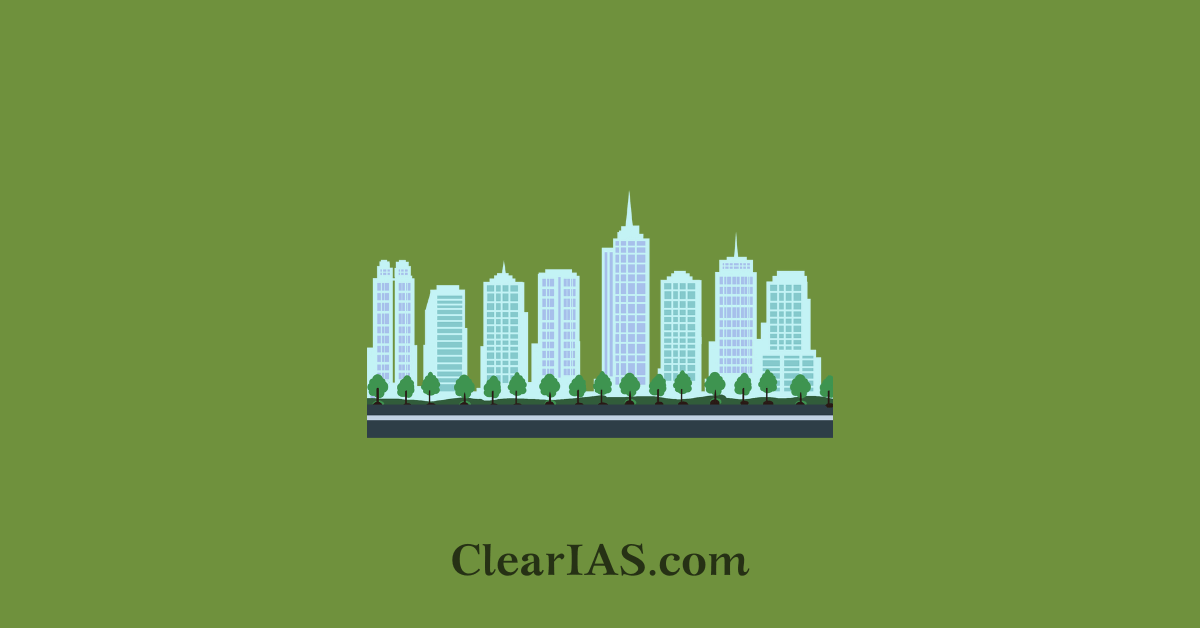 In developed nations with a long history of urbanization, adaptive reuse of buildings and urban neighborhoods is frequent. Many cities in developing nations are prioritizing this new trend of urban rejuvenation, which supports tourism. Read here to learn more about India's urban rejuvenation journey.
The theoretical, strategic, and technological components of urban rejuvenation have aided in the journey of urban development in India over the years.
Urban rejuvenation refers to the redevelopment of urban areas to ensure infrastructural expansion, tourism marketing, and improved quality of life. It has been acknowledged as one of the most significant procedures for ensuring the best growth of metropolitan areas across the world.
Many major initiatives have been undertaken at the central, state, and city levels for urban redevelopment.
Atal Mission for Renewal and Urban Transformation (AMRUT) for urban rejuvenation
Providing basic services like water supply, sewerage, and urban transport to households and building amenities in cities that will improve the quality of life for all, especially the poor and the disadvantaged is a national priority.
The purpose of Atal Mission for Rejuvenation and Urban Transformation (AMRUT) launched in 2015 is to:
Ensure that every household has access to a tap with an assured supply of water and a sewerage connection.
Increase the amenity value of cities by developing greenery and well-maintained open spaces (e.g., parks) and
Reduce pollution by switching to public transport or constructing facilities for non-motorized transport (e.g., walking and cycling). All these outcomes are valued by citizens, particularly women, and indicators and standards have been prescribed by the Ministry of Housing and Urban Affairs (MoHUA) in the form of Service Level Benchmarks (SLBs).
The Priority zone of the Mission is water supply followed by sewerage.
The components of the AMRUT consist of:
capacity building
reform implementation
water supply
sewerage and septage management
stormwater drainage
urban transport
development of green spaces and parks.
During the process of planning, the Urban Local Bodies (ULBs) will strive to include some smart features in the physical infrastructure components.
The Mission will focus on the following Thrust Areas:
Water Supply
Sewerage and septage management
Storm Water Drainage to reduce flooding
Non-motorized Urban Transport
Five hundred cities have been selected under AMRUT. The category of cities that have been selected under AMRUT is given below:
All Cities and Towns with a population of over one lakh with notified Municipalities as per Census 2011, including Cantonment Boards (Civilian areas),
All Capital Cities/Towns of States/ UTs, not covered above,
All Cities/ Towns classified as Heritage Cities by MoHUA under the HRIDAY Scheme,
Thirteen Cities and Towns on the stem of the main rivers with a population above 75,000 and less than 1 lakh, and
Ten Cities from hill states, islands, and tourist destinations (not more than one from each State).
AMRUT 2.0 was launched in 2021 to provide 100% coverage of water supply to all households in around 4,700 ULBs (Urban Local Bodies).
It was envisaged to build upon the progress of AMRUT to address water needs, rejuvenate water bodies, better manage aquifers, and reuse treated wastewater, thereby promoting a circular economy of water.
Heritage City Development and Augmentation Yojana (HRIDAY)
National Heritage City Development and Augmentation Yojana (HRIDAY) was launched in January 201to bringing together urban planning, economic growth, and heritage conservation in an inclusive manner to preserve the heritage character of each Heritage City.
The aim of the scheme is to:
Preserve and revitalize the soul of the heritage city to reflect the city's unique character by encouraging an aesthetically appealing, accessible, informative & secure environment.
To undertake strategic and planned development of heritage cities aiming at the improvement in overall quality of life with a specific focus on sanitation, security, tourism, heritage revitalization, and livelihoods retaining the city's cultural identity.
The objectives of the scheme are:
Planning, development, and implementation of heritage-sensitive infrastructure
Service Delivery and infrastructure provisioning in the core areas of the historic city
Preserve and revitalize heritage wherein tourists can connect directly with the city's unique character
Develop and document a heritage asset inventory of cities – natural, cultural, living, and built heritage as a basis for urban planning, growth, service provision, and delivery
Implementation and enhancement of basic services delivery with a focus on sanitation services like public conveniences, toilets, water taps, and street lights, with the use of the latest technologies in improving tourist facilities/amenities.
Local capacity enhancement for inclusive heritage-based industry
New initiatives for India's urban rejuvenation
The Ministry of Housing and Urban Affairs launched two key initiatives to take India's Urban Rejuvenation journey to the next level.
'City Finance Rankings' was launched to evaluate, recognize, and reward ULBs on basis of their strength across key financial parameters.
'City Beauty Competition' aims to encourage and recognize the transformational efforts made by cities and wards in India to create beautiful, innovative, and inclusive public spaces.
City Finance Rankings, 2022
The 'City Finance Rankings, 2022' aim to evaluate, recognize and reward India's cities (Urban Local Bodies or ULBs) on the basis of the quality of their current financial health and improvement over time in financial performance.
The rankings aim to motivate city/state officials and decision-makers, to implement municipal finance reforms.
The participating ULBs will be evaluated on 15 indicators across three key municipal finance assessment parameters, namely:
Resource Mobilization
Expenditure Performance
Fiscal Governance
The cities will be ranked at the national level on the basis of their scores under any one of the following four population categories:
Above 4 million
Between 1-4 million
100K to 1 million
Less than 100,000
City Finance Rankings are an effort to analyze and help the ULBs in identifying areas in their financial performance where they can make further improvements, to be able to deliver quality infrastructure and services to its citizens.
'City Finance Rankings, 2022' would create a conducive environment for developing a robust municipal finance ecosystem for promoting financially healthy, transparent, and sustainable cities.
City Beauty Competition
The 'City Beauty Competition' aims to encourage and recognize the transformational efforts made by cities and wards in India to create beautiful, innovative, and inclusive public spaces.
Wards and public places of cities would be judged against the five broad pillars:
Accessibility
Amenities
activities
aesthetics
Ecology
It is hoped that healthy competition amongst wards and cities would encourage urban local bodies to improve their basic infrastructure, and also make the urban spaces beautiful, sustainable and inclusive.
This initiative of MoHUA will encourage wards and cities to come forward to showcase their initiatives and interventions toward creating functionally beautiful public spaces, while also preserving their rich cultural heritage and advancing the urban rejuvenation process.
Way forward
India's urban rejuvenation journey has been progressing slowly yet steadily. More initiatives at the state and city level need to be started including the major six dimensions of urban rejuvenation- cultural, environmental, economic, social, and physical.
Indian experience of urban rejuvenation is fairly recent, though several cities, particularly metropolises, have been attempting to tackle the problem of decline and dilapidation through ad-hoc initiatives.
In the diverse and complex nature of Indian society, problems are different, contexts differ, needs change, and therefore, policies and programs to deal with each city and town would also differ.
For example, the urban renewal of Jaipur city would be the conservation and restoration of its cultural heritage of being a pink city while in Delhi it would be of effective use of traditional core areas, or in Kolkata, it would revolve around the phenomenon of bastis as providing ameliorative measures.
Basically, it can be at a macro level like the redevelopment of inner-city core, or at a micro-scale like traffic operation plan, conservation of old buildings, and gradation of services, depending upon the character or issues of a town or a city.
-Article written by Swathi Satish