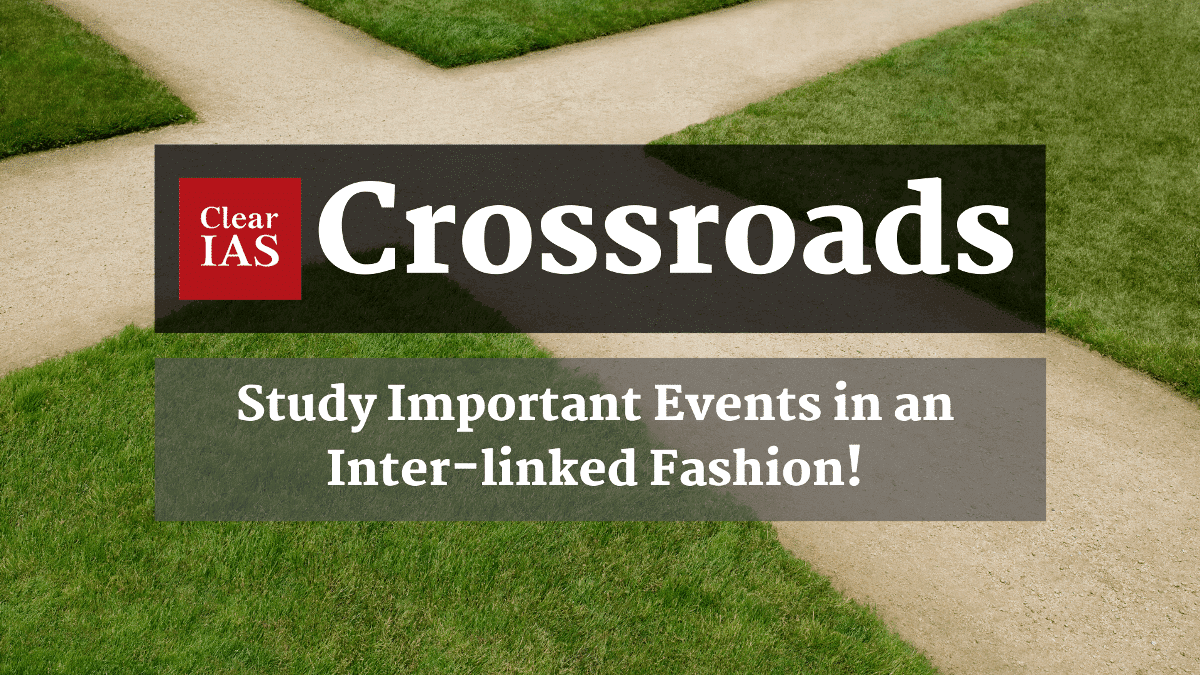 ClearIAS has started a new video series – Crossroads. This initiative discusses how to learn different subjects by inter-linking.
We all learn and memorize by inter-linking. However, only a few people have understood the real power of inter-connecting subjects. If properly utilized, the inter-linking techniques can help you learn and remember a lot more things than you currently do.
In this new learning initiative, Crossroads, ClearIAS will teach you how to memorize different subjects like Indian History, World History, Indian Society, Polity, Economy, Environment and Current Affairs by following the new method of inter-linking.
ClearIAS Crossroads (CC): New Video Series
Click this link to watch the first video of the Crossroads series. More videos will be released in the coming days.
Subscribe ClearIAS Channel to get free video lectures
Please subscribe ClearIAS YouTube channel to get free video lectures like the Crossroads initiative.
Don't forget to press the 'Bell icon' to get notifications when we upload a new video.