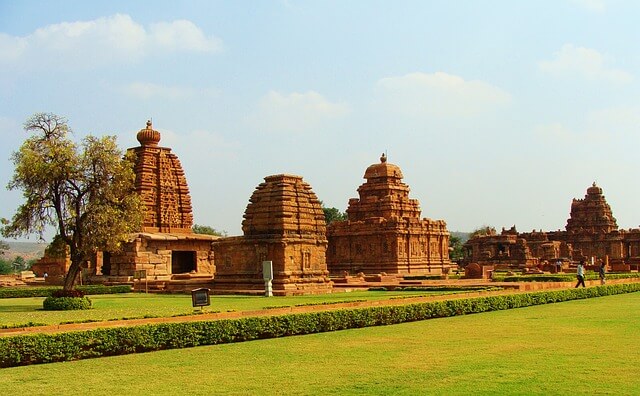 This post is a compilation of our most viewed notes on Indian History, which we think our readers should not miss.
Learn Indian History: Must Read Articles
Ancient India
Medieval India
Modern India
Extra-Topics connected with Modern Indian History
Prominent leaders of Modern India
India Since Independence
Culture
Learn more…
Check the Indian History notes category to read the complete article archives (from the latest posts to the oldest ones).
How to download ClearIAS Notes?
Every note published on ClearIAS.com has a print-pdf button attached at the post-bottom-right. Readers can download each of the notes as PDF for free using the 'print-pdf' option.
Alternatively, you can use the website 'printfriendly.com' to enter the URL of any posts in ClearIAS.com to download a clean, reader-friendly PDF.
Books to learn Indian History and Culture
Indian Art and Culture – by Nitin Singhania (Click to buy from Amazon)
Ancient and Medieval India – by Poonam Dalal Dahiya (Click to buy from Amazon)
Modern Indian History – by Sonali Bansal and Snehil Tripathi (Click to buy from Amazon)
Additional Reference Books
NB: World History is a topic only for IAS Mains. For Mains topics like Ancient India and Medieval India are not explicitly mentioned in the syllabus, but culture is included (which covers many aspects of ancient and medieval periods).
Indian History in brief: Topics to Cover
History and Culture are very related topics, particularly with respect to ancient and medieval India. Asoka and Buddhism are deeply bonded, the same way we cannot study Shah Jahan without commenting on Taj Mahal. So our approach to studying Indian History should never be limited to Political History where we study the names and wars of Kings but should be very broad to cover other aspects of Social and Economic History too.
Listing out some important topics to study from Ancient, Medieval and Modern India. Priority areas from culture are also identified.
Ancient India
Prehistoric India, Historic India, Indus Valley Civilization, Vedic India, Mahajanapadas, Mauryan Period, Gupta Period.
Medieval India
The Classical Age, Pala Empire, Rashtrakuta Empire, Islam in India, Delhi Sultanate, Vijayanagara Empire, Guru Nanak, Mughals, Arrival of Europeans.
Modern India
First War of Independence, Formation of Indian National Congress, Moderates and Extremists, Muslim League, Gandhian Phase, Non-Co-operation Movement, Civil Disobedience Movement, Quit India Movement, Cripps Mission, Cabinet Mission, Mount Batten Plan, Partition of India and Indian Constitution.
PS: Also never miss topics like Peasants movements, Tribal movements, Trade-unions, militant movements etc. related to Indian History which are often side-lined by Nationalist Historians.
Culture
Visual Arts (Paintings, Architecture, Sculpture), Performing Arts (Music, Dance, Drama etc), Religions (Buddhism, Jainism, Hinduism, Islam, Sikhism, Zoroastrianism), Society etc.
How to learn Indian History fast: The study plan
Indian History, as almost all aspirants know, is an important area from which a major share of questions come in UPSC prelims and mains.
Indian History is a very vast subject, and it is important to prioritize certain areas for UPSC Civil Services Prelims and Mains.
This article is written with a view of providing an overall guidance/study plan for the Indian History for the IAS exam. We have also listed some important sub-topics inside Ancient India, Medieval India and Modern India. Also, don't forget to check out the recommended books for Indian History for Preliminary and Mains Exam.
Be it for Prelims or Mains, it is important to identify the topics of priority for the IAS Exam. Analyzing previous years questions papers, one can reach a conclusion that UPSC asks a major chunk of questions from Modern India, followed by Ancient India. Questions from Medieval India are limited. Even if they come, they mostly touch areas of culture like Mughal art/architecture.
No, we are not advising you to leave any particular section from Indian History. Never leave any topic completely. But you just need to prioritize things. That's all. And it that priority list, Modern India should rank first.
Back to the study plan: Indian History is very vast, the first thing every serious aspirant should try to build is a basic understanding of the chronology of events related to Indian History.
We suggest our previous post, "Indian History: Ancient India to Modern India Chronology", as a starting point for your preparation.
Once you build a foundation, the next strategy should be identifying the main topics of importance; for this, you can use good textbooks in the market. And there is no dearth of materials for Indian History today 🙂