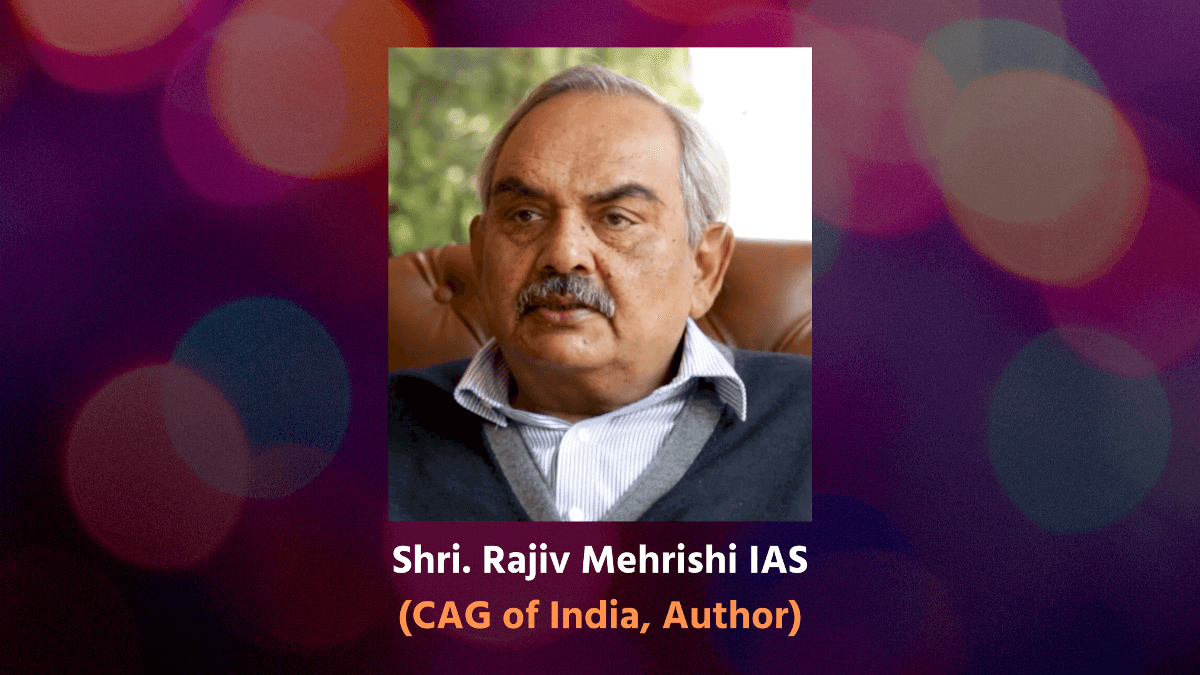 CAG of India, Rajiv Mehrishi IAS, provides his invaluable guidance to young aspirants on how to prepare current affairs section for UPSC CSE and other competitive examinations.
In a special interview with ClearIAS and McGraw-Hill, Comptroller and Auditor General (CAG) of India, Shri. Rajiv Mehrishi gave a lot of insights on how to prepare the current affairs section for the recruitment into top government jobs.
An eminent civil servant, Mr. Rajiv Mehrishi is also a well-known author. He is the editor of the reputed India Yearbook series published by McGraw-Hill Education.
How should you prepare Current Affairs for UPSC Civil Services Exam?
Shri Rajiv Mehrishi says that a civil servant is a generalist and not a specialist. Hence, what should be the focus of aspirants is general awareness.
UPSC will test aspirants awareness about events happening around him/her. Aspirants should develop an intellectual curiosity about what matters in the perception of educated youth.
Mugging or learning by rote will not help.
Rajiv Mehrishi advised aspirants to be serious readers of newspapers. He has also explained which areas in current affairs aspirants should focus on.
He said coaching institutes was not fashionable during his times. The toppers developed knowledge by reading a wide variety of sources like books, magazines and newspapers.
Rajiv Mehrishi: CAG of India
Rajiv Mehrishi is an Indian Administrative Service (IAS) officer of 1978 batch belonging to Rajasthan cadre. He is the current 13th Comptroller and Auditor General of India (C&AG) and Vice – Chairman of United Nations Panel of External Auditors.
Before his appointment as CAG, he also served as Home Secretary of India and Finance Secretary. Prior to his stint as the Finance Secretary, he was the Chief Secretary, Government of Rajasthan.
Watch the video: Subscribe to ClearIAS Channel
Click this link to watch the video. Subscribe to ClearIAS Youtube channel not to miss updates like this.
Further highlights of the program like Rajiv Mehrishi explaining in simple language the key concepts behind current issues like CAA, NRC, NPR, Article 370 etc – to be understood by aspirants – is also available on the channel.
Expert Talks: A new initiative by ClearIAS
We are also glad to announce the launch of "Expert Talks" a new initiative by ClearIAS. In this program, we try to get valuable insights useful for UPSC preparation from the experts in India including top bureaucrats, academicians, authors, politicians etc.
The talk by CAG of India, Rajiv Mehrishi is the first in the Expert Talks series.
ClearIAS, one of the leading websites and mobile apps for online UPSC preparation, has also started a chat show program in which eminent personalities are asked questions about themselves, their work, and events of national and international importance.
India 2020 Yearbook (English) OR Bharat 2020 Yearbook (Hindi)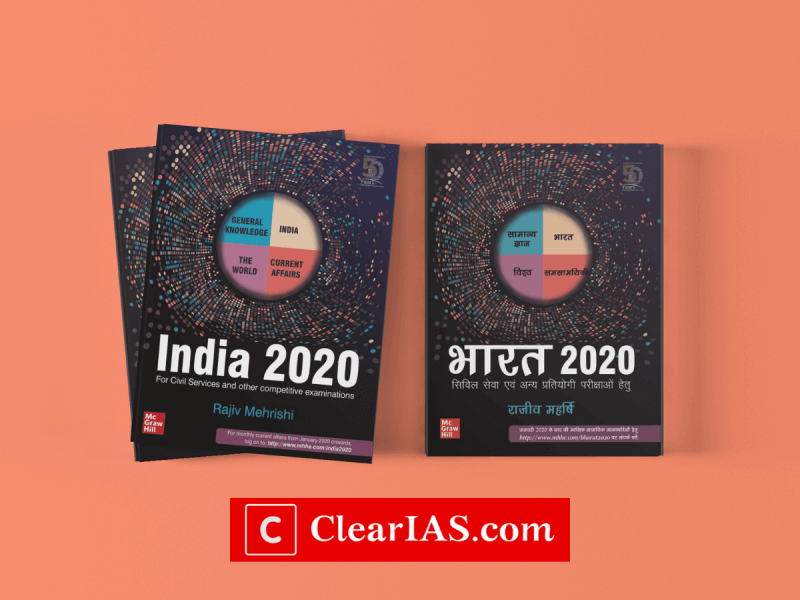 India 2020, is a yearbook with a difference. The book offers a one-stop solution for the aspirants of the Civil Services and other competitive examinations offering facts meaningfully intertwined with core concepts and adequate analysis.