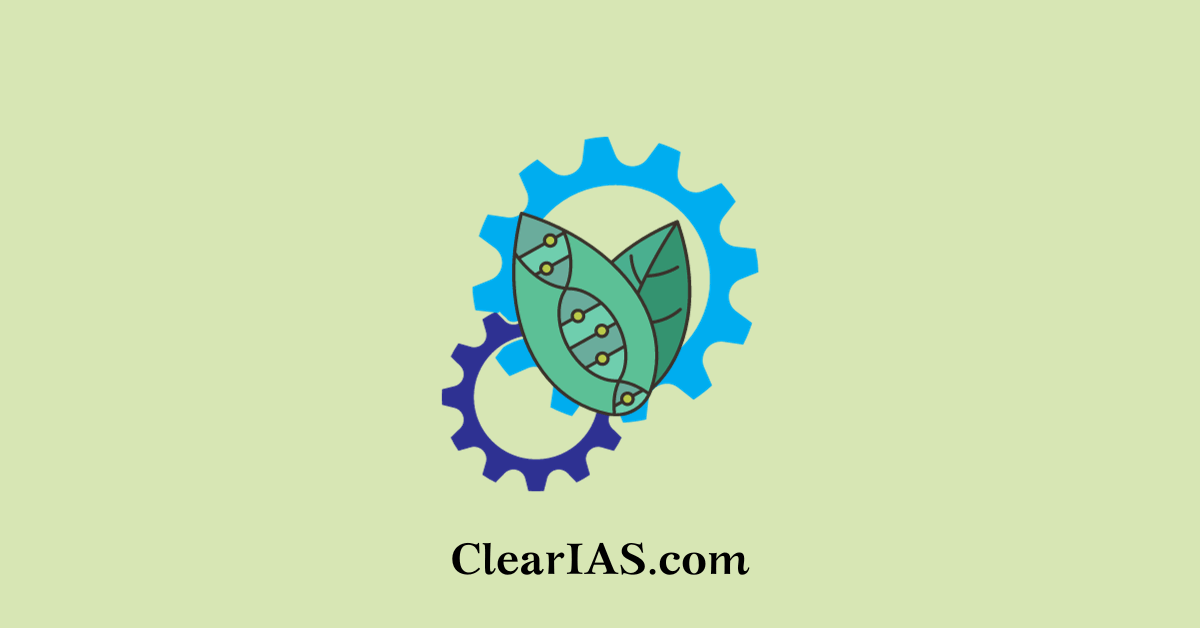 India has been steadily emerging as a biomanufacturing hub, particularly in the pharmaceutical and biotechnology sectors. Several factors contribute to India's growing prominence in biomanufacturing. Read here to learn more.
In 2021, the Quad (Australia, India, Japan, and the United States) set up a Critical and Emerging Technology Working Group to facilitate cooperation, monitor trends, and scout for opportunities related to developments in critical and emerging technologies, that included biotechnology.
However, the potential for Quad cooperation in biotechnology remains insufficiently tapped.
The establishment of a Quad-led biomanufacturing hub in India will give the necessary impetus to enhance this cooperation.
Biomanufacturing
Biomanufacturing, also known as bioprocessing or biopharmaceutical manufacturing, is a branch of biotechnology that focuses on the large-scale production of biological products, such as therapeutic drugs, vaccines, enzymes, and other bio-based materials.
It involves using living organisms, typically microorganisms or mammalian cells, to produce valuable products through fermentation, cell culture, and other bioprocesses.
Biomanufacturing has become increasingly important in the production of biopharmaceuticals and other bioproducts.
It has the potential to transform the global industrial system, with up to 60% of physical inputs to the global economy expected to be producible using this technology.
Many countries, including the United States and China, recognize the need to optimize this ecosystem and have designed specific policies to shape their bio-economies.
Components of Biomanufacturing
Bioprocess Development: Biomanufacturing begins with the development of bioprocesses for the production of the desired bioproduct. This involves selecting appropriate host organisms (e.g., bacteria, yeast, mammalian cells) and optimizing the conditions for their growth and production. It also includes the design of bioreactors, cultivation techniques, and downstream processing steps.
Fermentation and Cell Culture: Fermentation is a common bioprocess used for the production of various products. It involves the growth of microorganisms, such as bacteria or yeast, in a controlled environment where they consume a substrate (usually a carbon source) and produce the desired product. In the case of mammalian cells, cell culture techniques are used for the production of biopharmaceuticals.
Downstream Processing: After the fermentation or cell culture phase, downstream processing steps are employed to isolate and purify the bioproduct. This includes various techniques such as filtration, chromatography, and centrifugation to separate the product from the biomass and other impurities.
Quality Control: Quality control is a critical aspect of biomanufacturing to ensure the safety, efficacy, and purity of the final product. Various analytical and quality control methods are used to monitor and test the product at different stages of production.
Regulatory Compliance: Biomanufacturing of pharmaceuticals and other bio-based products is highly regulated. Manufacturers must adhere to regulatory guidelines and standards to ensure product safety and consistency. This includes Good Manufacturing Practices (GMP) and other quality assurance measures.
Applications of Biomanufacturing
Biomanufacturing offers sustainable and eco-friendly alternatives in many industries, reduces the environmental impact of manufacturing processes, and contributes to advancements in healthcare, agriculture, and environmental protection. The field continues to grow and evolve, with ongoing innovations and applications.
Pharmaceuticals and Biopharmaceuticals
Vaccines: Biomanufacturing is used to produce vaccines against a variety of diseases, including influenza, hepatitis, and COVID-19.
Monoclonal Antibodies: Production of monoclonal antibodies for the treatment of cancer, autoimmune diseases, and other conditions.
Biologics: Manufacturing of biopharmaceuticals, such as insulin, growth hormones, and clotting factors for treating diseases like diabetes and hemophilia.
Gene and Cell Therapies: Production of gene therapies and cell-based therapies for various genetic and degenerative diseases.
Enzymes and Biochemicals
Industrial Enzymes: Production of enzymes used in various industries, including food and beverages, detergent, textile, and biofuel production.
Biochemicals: Synthesis of specialty biochemicals used in the pharmaceutical, agricultural, and chemical industries.
Biofuels: Production of biofuels, including bioethanol and biodiesel, from renewable resources such as corn, sugarcane, and algae.
Agriculture
Genetically Modified Organisms (GMOs): Biomanufacturing plays a role in the production of genetically modified crops with desirable traits, such as resistance to pests, diseases, and herbicides.
Biological Pest Control: Utilizing biomanufactured biopesticides and biofungicides for sustainable agriculture.
Food and Beverages
Fermentation: Use of biomanufacturing for fermentation processes to produce food and beverage products, including yogurt, cheese, beer, and wine.
Alternative Protein Sources: Development of plant-based and cell-based meat substitutes.
Bioplastics
Biomanufacturing can be used to produce biodegradable and sustainable bioplastics, reducing reliance on traditional plastics derived from fossil fuels.
Biofabrication
The field of biofabrication combines biomanufacturing techniques with 3D printing to create tissues, organs, and other biological structures for regenerative medicine and tissue engineering.
Bioremediation
Cosmetics and Personal Care Products
Biomanufacturing is employed in the production of cosmetics and personal care items, including skin care products, fragrances, and hair care products.
Biomedical Research
Production of proteins and enzymes for use in research, diagnostics, and experimental purposes, including recombinant DNA technology.
Bio-based Materials
Development of bio-based materials for construction, packaging, and textiles, reducing the environmental impact of these industries.
Creation of biosensors and diagnostic devices for healthcare, environmental monitoring, and biotechnology applications.
Significance of Biomanufacturing
Sustainability: Biomanufacturing is often considered more environmentally friendly compared to traditional chemical processes. It can utilize renewable resources, generate fewer byproducts, and consume less energy, making it a more sustainable approach to production.
Emerging Technologies: Advances in biomanufacturing technologies, such as single-use bioreactors, continuous bioprocessing, and gene editing techniques like CRISPR-Cas9, have further improved the efficiency and scalability of bioproduction.
Economic Impact: Biomanufacturing is a significant contributor to the global economy, with the biopharmaceutical industry being a major driver. It creates jobs, fosters innovation, and supports economic growth.
India as Biomanufacturing hub
India's role as a Quad-led biomanufacturing hub holds significant potential, given the growing importance of biomanufacturing in various sectors, including pharmaceuticals, healthcare, biotechnology, and more.
India's National Biotechnology Development Strategy envisions the country as a "Global Biomanufacturing Hub" by 2025. It sets a target of $100 billion for the hub.
Quad should establish a biomanufacturing hub in India to benefit from the country's economic potential and address supply-chain vulnerabilities.
Research and Development: The Quad countries have advanced research and development capabilities in biotechnology and life sciences. India's strong base in scientific research and its skilled workforce can contribute to collaborative R&D efforts to develop new biopharmaceuticals and therapies.
Regulatory Harmonization: Quad-led efforts can work towards regulatory harmonization to facilitate the faster approval and adoption of biopharmaceutical products. A unified regulatory framework can reduce duplication and expedite the introduction of innovative biologics to the market.
Supply Chain Resilience: The Quad can address supply chain vulnerabilities in the biomanufacturing sector. By diversifying production and establishing redundancies in critical supply chains, the region can enhance its resilience to disruptions.
Infrastructure Development: Investment in state-of-the-art biomanufacturing facilities and infrastructure is essential to meet the growing demand for biopharmaceuticals. Collaborative initiatives within the Quad can facilitate infrastructure development and technology transfer.
Skills and Workforce: India has a skilled workforce in biotechnology, pharmaceuticals, and healthcare. The Quad can promote workforce development and knowledge sharing to ensure a well-trained pool of talent for the biomanufacturing industry.
Access to Global Markets: By leveraging the Quad platform, India can access global markets for biopharmaceutical exports, expanding its reach and contributing to the economic growth of the region.
Green Biomanufacturing: The Quad can promote sustainable and eco-friendly biomanufacturing practices, aligning with global efforts to reduce the environmental impact of production processes.
Technology Transfer: Collaborative initiatives can facilitate technology transfer from developed Quad partners to India, supporting the growth of the biomanufacturing sector.
Conclusion
Biomanufacturing plays a crucial role in the production of biopharmaceuticals and a wide range of bioproducts that benefit healthcare, industry, and the environment.
It continues to evolve with ongoing research and development efforts aimed at improving bioprocesses and expanding the range of products that can be manufactured using biological systems.
India as the Quad-led biomanufacturing hub can strengthen the region's capabilities in producing biopharmaceuticals, vaccines, and other biotechnology products.
It can also contribute to global health security and economic growth while fostering innovation and collaboration in the life sciences sector.
However, effective coordination, investment, and regulatory alignment will be key to realizing this potential.
-Article by Swathi Satish