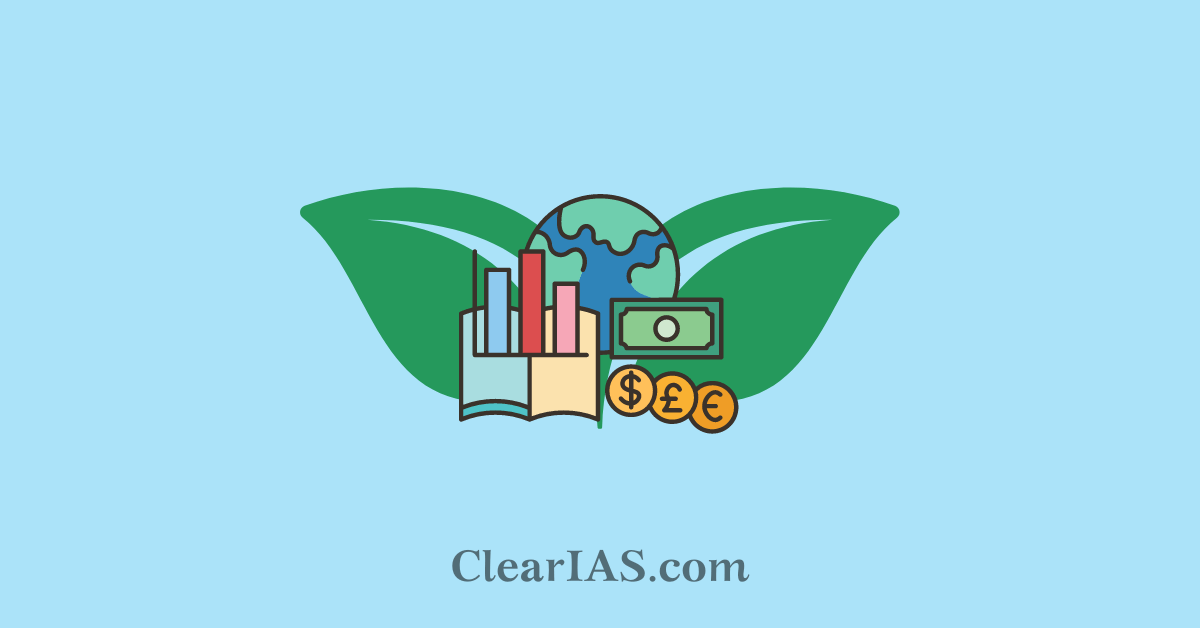 Bioeconomy is being pitched as the key to India's future economy over the next 25 years. Read here to know more about it.
India's Bioeconomy Report 2022 was released recently and it shows that India's Bioeconomy will touch 300 billion US dollars by 2030 from 80 billion US Dollars in 2021.
The Special Biotech Ignition Grant call for North East Region (BIG-NER) was also launched and financial support of Rs 50 Lakhs each to 25 start-ups and entrepreneurs from North East Region to develop biotech solutions was announced.
India's Bioeconomy Report 2022
India is among the top 3 in South Asia and the top 12 destinations for biotechnology in the world, with approximately a 3% share in the global biotechnology industry.
India has 2nd highest number of USFDA-approved manufacturing plants outside the US.
The number of Biotech startups in the country has increased from 50 to over 5,300 in the last 10 years, because of the growing enabling ecosystem and prioritization.
BIRAC/ DBT has established a strong network of 74 specialized bio-incubation centers in 21 states/ UTs including 7 bio-incubators in the northeast region which is an emerging cluster.
India is a global leader in the supply of DPT, BCG, and measles vaccines and for the Covid vaccine also, the nation has demonstrated self-sustenance and also supported several countries.
While most sectors showed stunted growth or negative growth in the backdrop of the Covid challenge, two rounds of lockdowns, and global disruptions, the Biotech sector stood out distinctly.
The overall impact on the Bioeconomy from Covid vaccines was registered as $8.7 billion as per the India Bioeconomy report 2022.
The Make in India National Mission is also likely to play a major role in substituting the import dependence of medical devices where the 70-80% demand is currently being met through imports.
In the case of sustainable Biofuel, the target year for 20% ethanol blending has been advanced by India from 2025 to 2023 and this biotech sub-sector has shown two times growth.
The agriculture sector which employs nearly 60% of India's population has a large scope for improvement. BT Cotton, Biopesticides, Biostimulants, and Biofertilizers contributed to about $10.48 billion in 2021 for bioeconomy of the country.
With further growth, India would save its import costs, thereby, directly impacting the Forex reserves and Import-Export imbalance in the favor of achieving the $10 Trillion overall economy target by 2030.
What is Bioeconomy?
A bioeconomy is defined as "an economy where the basic building blocks for materials, chemicals, and energy are derived from renewable biological resources."
UN FAO defines the Bioeconomy as "knowledge-based production and the use of biological resources, processes and methods to provide goods and services in a sustainable manner in all economic sectors".
The term bioeconomy became popular in the first decade of the 21st century.
Food systems bio-based products are important aspects of Bioeconomy- this includes:
Sustainable Fishing
Food and feed manufacturing
Bioplastics
Biodegradable clothing
Why do we need a Bioeconomy?
Human activity has modified the global climate over the last century leading to an increase in greenhouse gas emissions. This has in turn led to an increase in the earth's average temperature and climate change.
The climate change impact on food security, human health, migratory flows, biodiversity loss, and rising sea levels, among other aspects, will lead to a decline in productivity and wealth creation, especially in less-developed countries.
In this context, the bioeconomy will play a key role in the fight against climate change.
Bioeconomy has enormous potential for:
Creating millions of green jobs in rural and coastal regions.
Ensuring food security and reducing hydric stress.
Renewing and modernizing industrial fabrics, introducing innovations in agriculture, aquaculture, forestry, and other industries.
Reducing atmospheric emissions and dependence on fossil resources, hence aiding in climate mitigation and carbon neutrality.
It is aligned with SDGs and will help in recovering part of degraded ecosystems and restoring biodiversity.
Bioeconomy is aligned with the SDGs in the 2030 agenda adopted by United Nations:
The bioeconomy influences the achievement of the end of poverty, zero hunger, and the reduction of inequalities.
The bioeconomy relates to the goals of clean water and sanitation, sustainable cities and communities, and responsible consumption and production.
The bioeconomy drives sustainable industry and infrastructure, as well as promotes economic growth and decent work.
The bioeconomy promotes health and well-being and climate action, which benefits underwater life and the life of terrestrial ecosystem life.
Circular bioeconomy
The principles of circular economy are- reuse, repair, and recycle- these are also fundamentals of bioeconomy.
The bioeconomy thrives to derive both sustainable development and circularity in tandem.
Through reuse, repair, and recycling, the total amount of waste and its impact is reduced.
It also saves energy and minimizes pollution of soil, air, and water, thus helping to prevent damage to the environment, climate, and biodiversity.
Strategy for Bioeconomic growth
Bioeconomic advancement requires a strategic action plan starting from the grass root level of governance along with multilateral efforts:
Increased investment in research, innovation, and training: Research on bioeconomy issues and their application tends to be disconnected. To avoid this, public-private partnerships should be promoted.
Strengthening policy coordination and engagement: Increasing synergies and coherence between bioeconomy-related policies, initiatives, and economic sectors is essential.
Improving markets and competitiveness: This consists of providing the knowledge base needed to make the different sectors of the bioeconomy more sustainable, as well as boosting the development of clean energy.
Indian initiatives for promoting bioeconomy
The Indian Government has approved the amendments to the National Policy on Biofuels and took decisions to increase biofuel production and advance the introduction of ethanol blended petrol with up to 20% blend from April 2023.
National Biopharma Mission, 'Innovate India' 2017, a Department of Biotechnology (DBT) program worth US$ 250 million, aims to bring together industry and academia to promote entrepreneurship and indigenous manufacturing in biopharma.
Amid attempts to boost the rural economy by using bio-resources, a 'National Mission on Bioeconomy' was launched by the Institute of Bio-resources and Sustainable Development under the Science and Technology Ministry, in 2016.
Conclusion
The biotechnology sector has the potential to have a cascading multiplier effect on the overall economic growth of the country. This sunrise sector enables technology-led solutions for Healthcare, Industrial manufacturing, Agriculture, Environment, and Clean Energy.
The biotech sector particularly for vaccines, diagnostics, and therapeutics has shown to the world that India can fight global challenges like the COVID pandemic from the forefront and contribute with first-in-class and best-in-class solutions not only for itself but for the world.
We are already witnessing the increasing contribution of biotech Startups innovating new affordable and accessible medical devices and digital health-tech solutions.
From large manufacturers to young start-ups, the innovation ecosystem in the country has come together and today, India is self-sufficient in most of the products required to manage the pandemic and we need to keep this momentum.
Related article: Biomanufacturing; Synthetic Biology