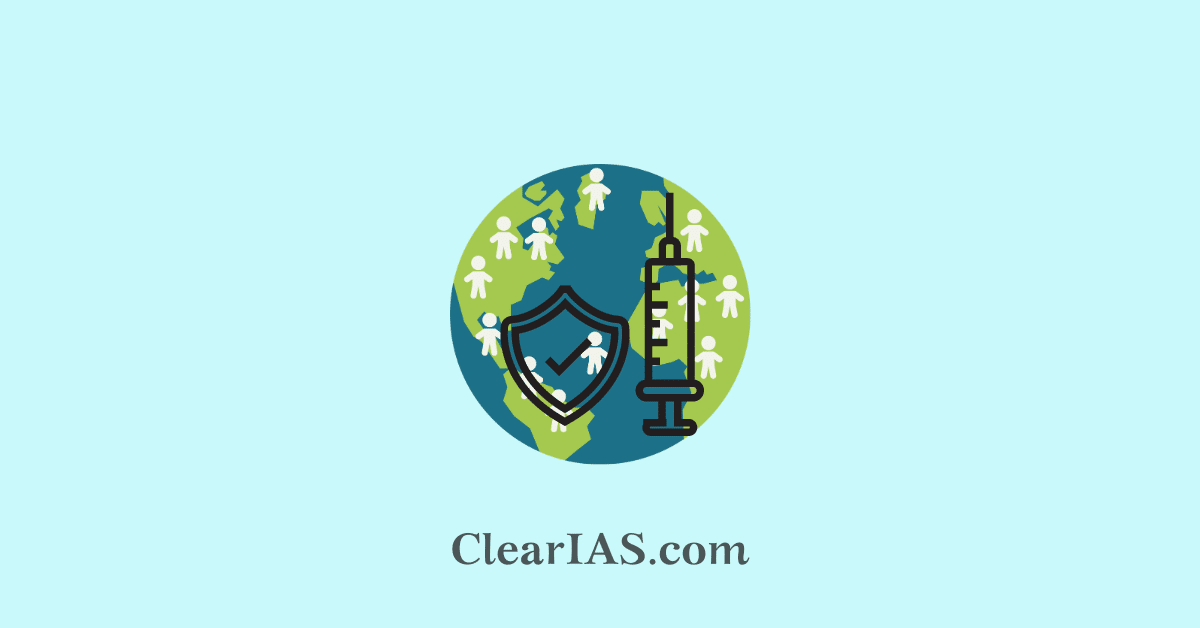 Global Alliance for Vaccines and Immunisation (GAVI) was created to protect people's health by increasing the equitable and sustainable use of vaccines. The Covid-19 pandemic stressed the significance of such vaccine alliance for global good. Read here to learn more about GAVI.
The first-ever malaria vaccine (RTS,S/AS01) is being allocated to 12 African countries for 2023–2025 through GAVI, WHO, and UNICEF. The rollout is a critical step forward in the fight against one of the leading causes of death on the continent.
Since 2019, Ghana, Kenya, and Malawi have been delivering the malaria vaccine through the Malaria Vaccine Implementation Programme (MVIP), coordinated by WHO and funded by Gavi, the Vaccine Alliance, the Global Fund to Fight AIDS, Tuberculosis and Malaria, and Unitaid.
The RTS,S/AS01 vaccine has been administered to more than 1.7 million children in Ghana, Kenya, and Malawi since 2019 and has been shown to be safe and effective, resulting in both a substantial reduction in severe malaria and a fall in child deaths.
Global Alliance for Vaccines and Immunisation (GAVI)
By the late 1990s, the progress of international immunisation programs was stalling.
Nearly 30 million children in developing countries were not fully immunized against deadly diseases, and many others went without any immunization at all.
The challenge was an acute market failure; powerful new vaccines were becoming available, but lower-income countries simply could not afford most vaccines.
In response, the Bill & Melinda Gates Foundation and a group of founding partners brought to life an elegant solution to encourage manufacturers to lower vaccine prices for the poorest countries in return for long-term, high-volume, and predictable demand from those countries.
In 2000, that breakthrough idea became the Global Alliance for Vaccines and Immunisation – today Gavi, the Vaccine Alliance.
GAVI, The Vaccine Alliance was set up as a Global Health Partnership in 2000 with the goal of creating equal access to new and underused vaccines for children living in the world's poorest countries.
In particular, GAVI aims at accelerating access to vaccines, strengthening countries' health and immunization systems, and introducing innovative new immunization technology.
Since GAVI's inception, it has subsequently supported the immunization of an additional 326 million children and prevented a potential 5.5 million deaths.
While the Gavi Secretariat oversees the day-to-day operations of the Vaccine Alliance, the Board is responsible for giving strategic direction and policy-making.
The Board is comprised of 18 "representative" seats, 9 seats for independent or "unaffiliated" individuals, and one seat for Gavi's CEO.
UNICEF, WHO, the World Bank, and the Bill & Melinda Gates Foundation hold permanent seats.
Constituency representatives serve on a time-limited basis.
Independent Board members are private individuals with no professional connection to Gavi's work. They bring independent and balanced scrutiny to all of the Board's deliberations. These individuals also provide expertise in a number of critical areas such as investment, auditing, and fundraising.
Two-thirds of the voting members of the Board are representatives from key Vaccine Alliance partner institutions and stakeholders (each such representative a "representative Board member") and one-third of its voting members are independent (or unaffiliated) individuals who are appointed in their personal capacity on the basis of their skills and networks.
Also read: Mission Indradhanush: Largest Immunisation Programme
Significance of the Global Alliance for Vaccines and Immunisation
Gavi now vaccinates almost half of the world's children, giving it tremendous power to negotiate vaccines at prices that are affordable for the poorest countries and to remove the commercial risks that previously kept manufacturers from serving them.
Gavi shares the cost that implementing countries pay for vaccines, which has resulted in more than 561 vaccine introductions and campaigns, dramatically boosting immunization against virulent diseases.
Gavi has enabled all low-income countries to introduce this vaccine in their national programs.
Progress on the third dose of Hib vaccine coverage, as well as with pneumococcal conjugate vaccine (PCV), has been so successful that the coverage rate in the 57 Gavi-supported countries has been higher than the global average coverage rate, for several years in a row.
By the end of 2019, 16 countries had transitioned out of Gavi support and are fully financing all vaccine programs introduced with Gavi support.
Crises operate with a ripple effect, and ss health systems across the world attempt to stop the spread of disease, immunization services in low-income countries are suffering. This disruption means 80 million children will miss out on life-saving vaccines. GAVI aims to curb this.
Read here: Universal Immunisation in India
Conclusion
New challenges and a changing global health landscape will make these ambitious goals more challenging than ever before.
At the same time, in the face of COVID-19, low- and middle-income countries have never been more in need of support.
Making vaccination available to populations under pressures caused by conflict, country fragility, and migration is a challenge that will only be exacerbated by global trends like population growth, urbanization, and climate change.
Every year 1.7 million deaths in children under five are linked to the environment, the majority due to respiratory infections such as pneumonia.
Rising temperatures are likely to increase the prevalence of vector-borne diseases, such as malaria and yellow fever. The number of cases and geographic range of Japanese encephalitis and dengue fever are also likely to rise.
Improved access to vaccines has changed the lives of millions of people in low-income countries.
-Article by Swathi Satish