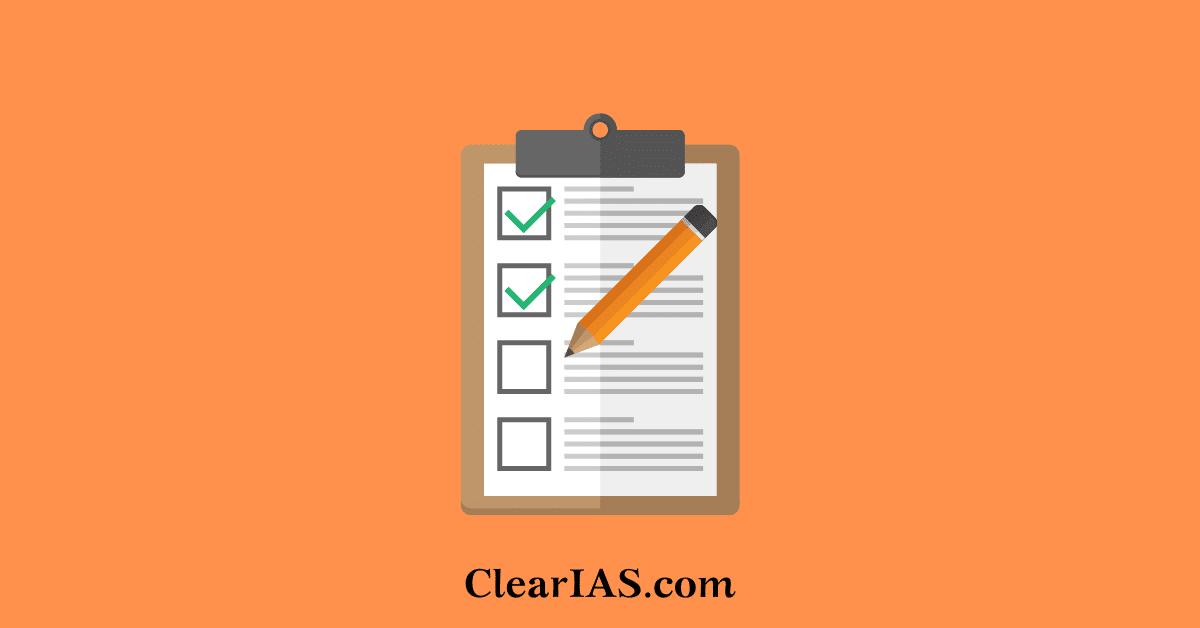 Civil Service Prelims 2013 Answer Key for GS Paper 2 (popularly known as CSAT) is given below. Disclaimer : The given answer key should not be taken as the last word regarding your Civil Service 2013 result. Keys varies across institutes and it may vary from the official key published by UPSC (that may take around an year to be disclosed). Minor changes/updates can be expected in the Keys given in this page in coming days, if we get more authentic information regarding certain doubtful questions. Share your feedback regarding questions of ambiguous choices, if any.
Civil Service Prelims 2013 Answer Key GS Paper 2
PS : For questions on Decision Making, two answer choices are given. Marking any of them would be enough to get full marks. No negative marking for those questions.
| | | | | |
| --- | --- | --- | --- | --- |
| Q. No. | Series-A | Series-B | Series-C | Series-D |
| 1 | c | d | c | d |
| 2 | d | a | d | a |
| 3 | a | a | a | a |
| 4 | a | b | a | b |
| 5 | c | b | c | b |
| 6 | a | c | a | c |
| 7 | c | d | c | d |
| 8 | b | d | b | d |
| 9 | d | a | d | a |
| 10 | a | c | a | c |
| 11 | a | d | a | b |
| 12 | b | a | b | b |
| 13 | d | a | d | b |
| 14 | a | c | a | c |
| 15 | b | a | b | b |
| 16 | c | c | c | d |
| 17 | b | b | b | b |
| 18 | c | d | c | c |
| 19 | c | a | c | b |
| 20 | d | a | d | d |
| 21 | a | b | a | c |
| 22 | b | d | b | a |
| 23 | d | a | d | b |
| 24 | b | b | b | a |
| 25 | c | c | c | b |
| 26 | d | b | d | a |
| 27 | a | c | a | c |
| 28 | a | c | a | a |
| 29 | d | d | d | b |
| 30 | c | a | c | d |
| 31 | b | b | b | c |
| 32 | b | d | b | d |
| 33 | c | b | c | a |
| 34 | c | c | c | a |
| 35 | b | d | b | c |
| 36 | c | a | c | a |
| 37 | c | a | d | c |
| 38 | b | d | a | b |
| 39 | b | c | a | d |
| 40 | b | b | b | a |
| 41 | c | b | b | a |
| 42 | b | c | c | b |
| 43 | d | c | d | d |
| 44 | b | b | d | a |
| 45 | c | c | a | b |
| 46 | b | c | c | c |
| 47 | d | b | b | b |
| 48 | c | b | b | c |
| 49 | a | b | b | c |
| 50 | b | c | c | d |
| 51 | a | b | b | a |
| 52 | b | d | d | b |
| 53 | a | b | b | d |
| 54 | c | c | c | b |
| 55 | a | b | b | c |
| 56 | b | d | d | d |
| 57 | d | c | c | a |
| 58 | d | a | a | a |
| 59 | a | b | b | d |
| 60 | a | a | a | c |
| 61 | b | b | b | b |
| 62 | b | a | a | b |
| 63 | c | c | c | c |
| 64 | d | a | a | c |
| 65 | d | b | b | b |
| 66 | a | d | d | c |
| 67 | b | b | b | b |
| 68 | c | c | c | c |
| 69 | c | c | c | c |
| 70 | d | d | d | d |
| 71 | b | b | b | b |
| 72 | a | a | a | a |
| 73 | b | b | b | b |
| 74 | b | b | b | b |
| 75 | a,c | a,c | a,c | a,c |
| 76 | a,c | a,c | a,c | a,c |
| 77 | c,d | c,d | c,d | c,d |
| 78 | c,d | c,d | c,d | c,d |
| 79 | a,d | a,d | a,d | a,d |
| 80 | b,c | b,c | b,c | b,c |