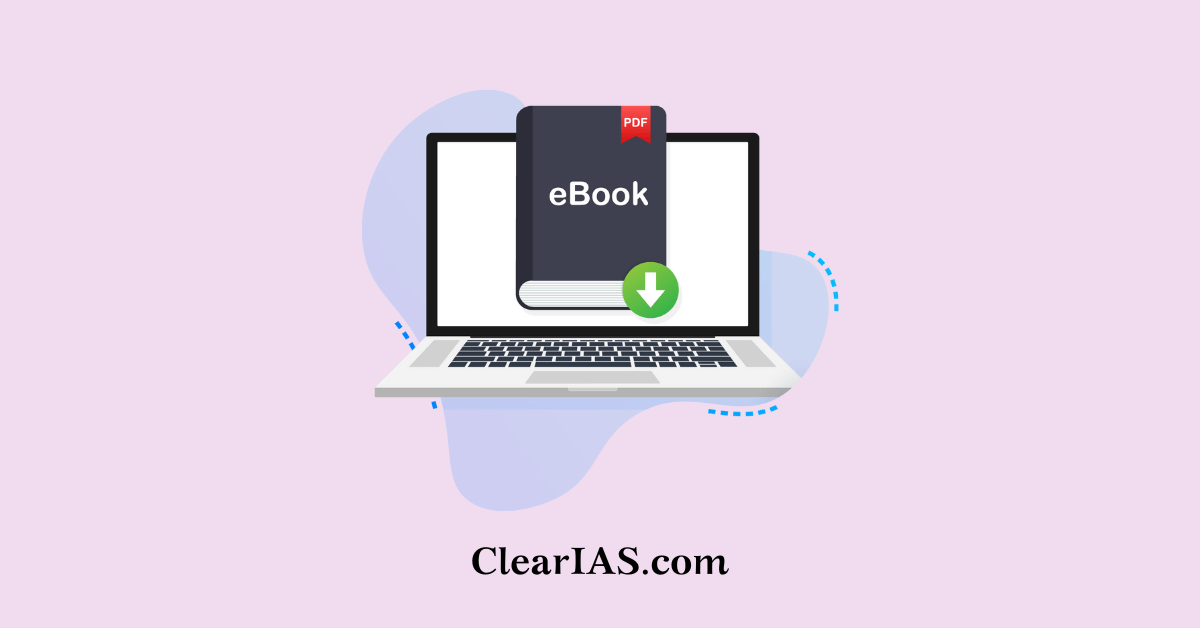 Government Schemes are very important for UPSC Civil Services Exam – Prelims, Mains, and even the Interview. Did you ever feel learning the details of numerous government schemes, performance data, and economic trends – a tedious task?
If yes, don't worry; ClearIAS has come with a solution to quickly learn and revise the government schemes.
A flash-card e-book (PDF) released!
A flash card is a card which contains a small amount of information as an aid to learning. What if an ebook is created out of flash cards?
Yes, we have compiled an e-book in PDF form "Government Schemes for Quick Revision" with data from various government websites.
This book will help you to learn not only government schemes but also the main points of the latest union budget and economic survey!
Download the ebook "Government Schemes for Quick Revision" as PDF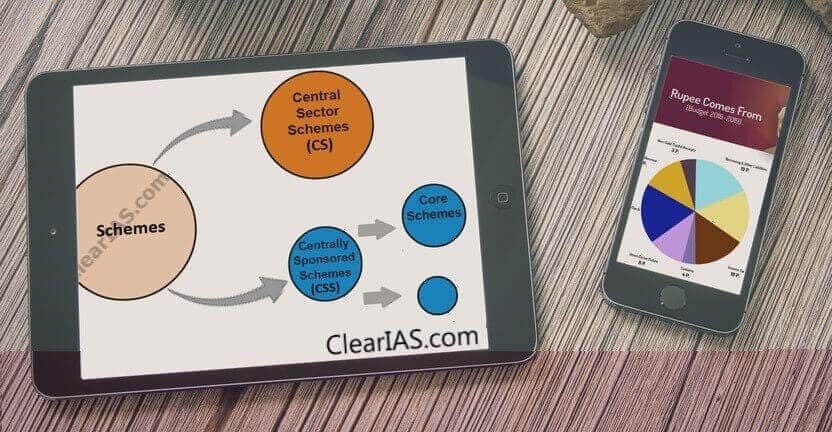 The price of the e-book is Rs.99.
What is the peculiarity of the book "Government Schemes for Quick Revision"?
The unique feature of this book is that information is added in the form of pictorial slides, which makes reading easy.
Pictorial illustrations are 10X faster than traditional learning!
As you know, if data is presented in the form of graphs, pictures, and illustrations, that makes learning faster. As time is limited for every UPSC aspirant, we focus on helping you learn faster!
Government Schemes for Quick Revision – Useful for Prelims, Mains, and Interview: 2nd Edition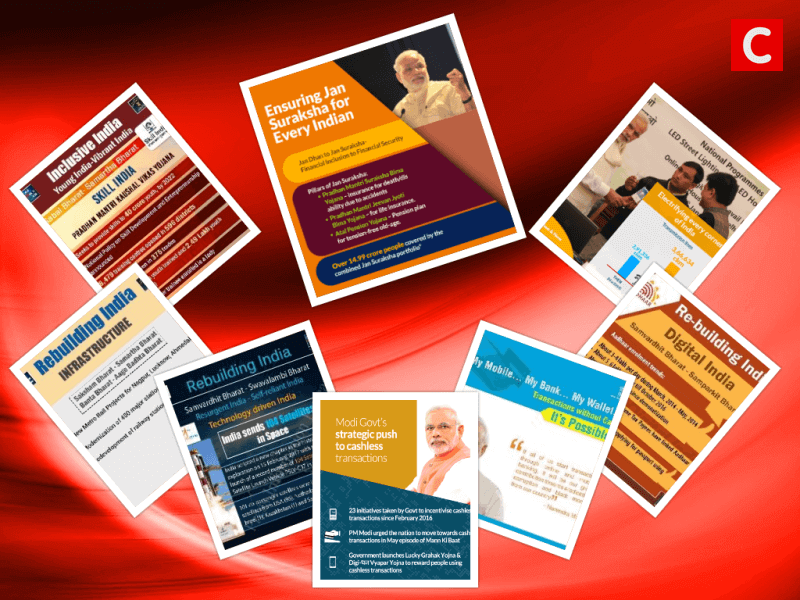 Almost all details are collected and compiled from various government websites. Hence the data is authoritative.
There are about 856 slides (pages) in the ebook, but as each slide has only the most essential data as in a flash card, this can be easily revised (say, in less than 3-4 hours).
The book is really useful for both Prelims (you may expect at least 5-10 questions) and Mains (the data in this book can add a lot of value to your mains answers).
Apart from learning schemes, the book will also help you to understand the governance aspects, the performance issues, union budget, economic survey, trends connected with GDP, CAD, FD, Tax/GDP ratio etc.
We have added the list of the core of the core schemes, core schemes, and central sector schemes.
The book also helps to cover important points from the latest Union Budget and Economic Survey.
We compiled the details into an e-book format so that it would be easy for our readers for last-minute revision. We hope you all take the best out of it. All the best!
See the sample:
[slideshare id=98440340&doc=government-schemes-compilation-2018-part-1-180524103400]
Download Link: Click to buy the full version of the book "Government Schemes for Quick Revision" (PDF) from ClearIAS Store!