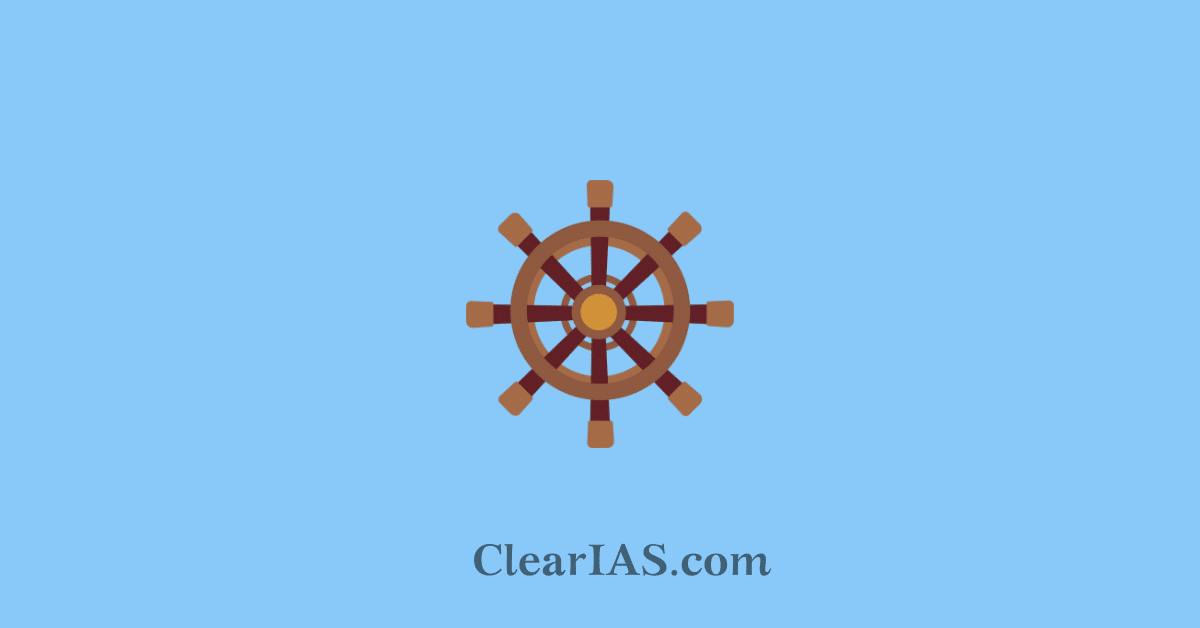 Maritime India Vision 2030 (MIV 2030) is a blueprint to ensure coordinated and accelerated growth of India's maritime sector in the next decade. Its main objective is of propelling India to the forefront of the Global Maritime Sector. Read here to know in detail about MIV 2030.
MIV 2030 identifies over 150 initiatives across 10 themes covering all the facets of the Indian maritime sector and is a comprehensive effort to define and meet national maritime objectives.
MIV 2030 envisions an overall investment of INR 3,00,000 – 3,50,000 Cr across ports, shipping, and inland waterways categories.
This Investment amount excludes projects already under the implementation stage as part of the Sagarmala project.
Key highlights of the Indian maritime sector
Ports: Two Indian Ports, JNPT and Mundra have the distinction of featuring in the list of top 40 global container ports. India augmented its capacity by over 65% across all Major Ports in the last 5 years. Of the total cargo handled at Indian Ports, over 54% is handled at the country's 12 Major Ports.
Inland Water Transport: India has increased the modal share of cargo from 0.5% to 2% and has witnessed 19% year-on-year growth in cargo volumes over the last 5 years. India has over 5,000 km of navigable inland waterways under development.
Shipping: Globally, India ranks 2nd in ship recycling and 21st in ship building. India is ranked amongst the top 5 countries supplying trained manpower, with a 17% growth in seafarers in the last 3 years.
Principles of Maritime India Vision 2030
The following key guiding principles were incorporated to define the MIV 2030:
Analyze current and future challenges to define initiatives
Drive innovation by utilizing the latest technology
Create a time-bound action plan
Benchmark to understand current standing and adopt best-in-class practices
Address capability building and human resources
Explore ideas to achieve "Waste to Wealth"
Themes of Maritime India Vision 2030
MIV 2030 outlines 10 key themes which are essential for India to secure its place at the forefront of the Global Maritime Sector:
Develop best-in-class Port infrastructure
MIV 2030 has identified key interventions across 4 areas: brownfield capacity augmentation; developing world-class Mega Ports; development of a transhipment hub in Southern India; and infrastructure modernization.
Drive E2E Logistics Efficiency and Cost Competitiveness
The report outlines key interventions such as operational efficiency improvement, better evacuation, cost reduction, coastal shipping promotion, and port land industrialization to drive competitiveness and efficiency.
Enhance Logistics Efficiency through Technology and Innovation
Key interventions identified to enhance efficiency include the creation of a National Logistics Portal (Marine), functional processes digitalization across maritime stakeholders, Digital-led smart ports, and system-driven port performance monitoring.
Strengthen Policy and Institutional Framework to Support all Stakeholders
MIV 2030 has identified key interventions for improving governance mechanisms, amendments in existing legislatures, strengthening MCA, and promoting PPP, fiscal support, and financial resilience to enable the overall sustainable growth of the sector.
Enhance Global Share in Ship Building, Repair, and Recycling
MIV 2030 has identified domestic demand channelization for shipbuilding; development of common platforms for ancillary and marine design ecosystems; creation of ship repair clusters.
Also promoting waste to wealth through increased scrap usage in the Steel industry is a key intervention to enhance the country's market share.
Enhance Cargo and Passenger Movement through Inland Waterways
Key interventions identified to enhance passenger and cargo movement include terminal infrastructure and fairway development; fiscal and regulatory policies to encourage IW vessel operators and cargo owners; and promotion of Ro-Ro and ferry services in India.
Promote Ocean, Coastal, and River Cruise Sector
Key interventions identified for the development of the cruise sector include terminal infrastructure development; theme-based coastal and island circuits; cruise training academies; island ecosystem development; and operationalization of ferry and river cruise terminals on National Waterways.
Enhance India's Global stature and Maritime Co-operation
While multiple efforts are being undertaken to develop and strengthen connectivity (ferry, cruise, cargo) with neighboring countries such as Bangladesh, Sri Lanka, and Maldives.
Additional areas can be explored to further bolster maritime cooperation like strengthening permanent representation at IMO, common standards, and promoting "Resolve in India".
Also, concerted efforts to drive collaboration with advanced maritime countries (such as the UK, US, Netherlands, etc.) are required.
Lead the World in the Safe, Sustainable & Green Maritime Sector
MIV 2030 has identified key interventions like increasing the usage of renewable energy, reducing air emissions, optimizing water usage, and improving solid waste management.
Zero accident safety program and centralized monitoring system identified to further bolster India towards leading the world in Safe, Sustainable, and Green ports.
Become Top Seafaring Nation with World Class Education, Research & Training
Key interventions have been identified for promoting Research & innovation, enhancement of Education & Training, development of a conducive ecosystem for seafarers, and port-led capability development.
Additional Projects under Maritime India Vision 2030
The MVI 2030 will create the Waterways Connectivity Transport Grid, a project that will develop connectivity with Bangladesh, Nepal, Bhutan, and Myanmar.
A Riverine Development Find (RDF) will extend low-cost funding to finance inland vessels and for extending the coverage of the tonnage tax scheme to inland vessels.
The Port Charges will be rationalized to make them more competitive along with the scrapping of hidden charges levied by ship liners, thereby bringing in more transparency and accountability for the decongestion of urban areas, and developing waterways as an alternative means of urban transport.
News about the maritime sector
In this regard 8th, the Norway-India Joint Working Group Maritime meeting was held on17th November 2022 in Mumbai where both governments presented their visions and plans for a green maritime sector.
The discussion was held on the use of alternative fuels like green ammonia and hydrogen for futuristic shipping. Norwegian Green Shipping Programme has been successful and the experience and expertise were shared in the meeting.
India Norway is part of the Green Voyage 2050 project, and both parties agreed on willingness, devotion, partnership, and capacity building for achieving common goals.
India is a signatory to Hongkong Convention for Recycling of Ships.
Conclusion
The introduction of Maritime India Vision 2030 would assist the Indian government in facilitating the natural movement of boats from ports without the need for intermediaries, which will improve the ease of doing business and boost international trade.
This vision roadmap is estimated to help unlock over INR 20,000 crores worth of potential annual revenue for Indian ports. Further, it is expected to create around 20,00,000 jobs (direct and non-direct) in the Indian maritime sector.
-Article written by Swathi Satish