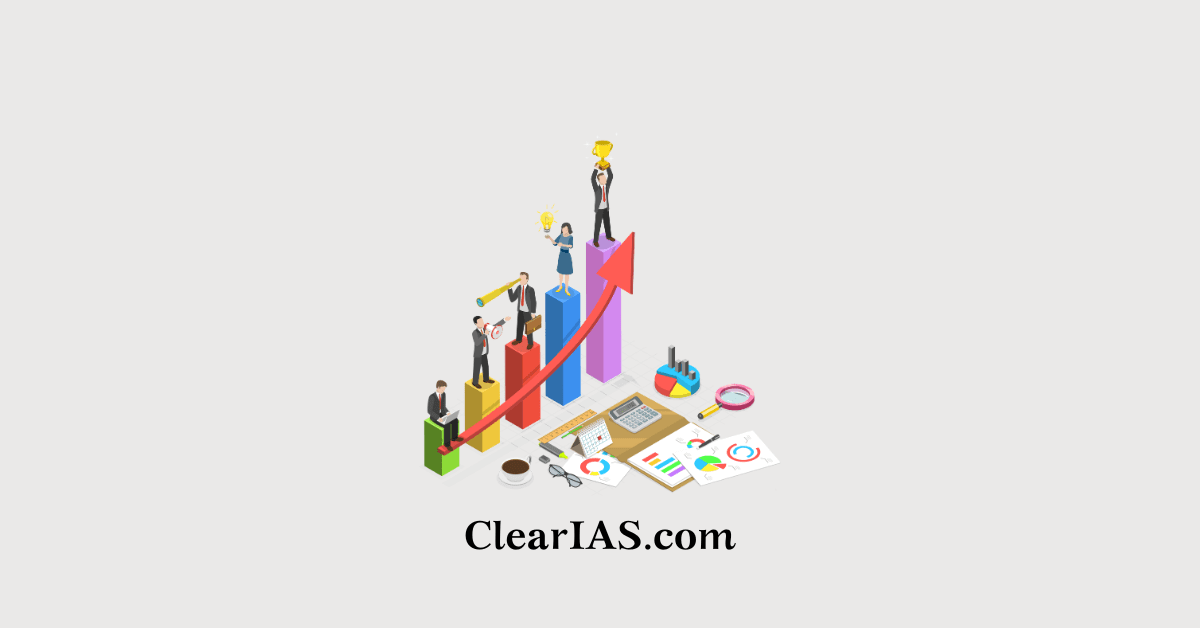 Looking for the best UPSC CSE coaching institute in Kerala? You can find the name here. Find out why and which coaching institute to choose.
Preparing for the Union Public Service Commission (UPSC) Civil Services Examination in itself is challenging.
It is often difficult to find an authentic source of knowledge and guidance.
Getting guidance and classes from a reliable coaching institute will save a lot of effort and time for aspirants.
In this aspect, which is the most reliable IAS coaching institute? Which is the best UPSC CSE coaching institute in Kerala?
The answer is ClearIAS Academy.
ClearIAS Academy
ClearIAS was founded by Alex Andrews George, in 2012.
ClearIAS provides several courses in online and offline modes.
ClearIAS is a pan-India learning platform used by more than 1 million aspirants.
ClearIAS: Location in Kerala
The offline centre of ClearIAS in Kerala is located at Trivandrum.
There are campuses in Kowdiar and Ambalamukku.
In addition to coaching classes, ClearIAS also provides a 24*7 reading room and library facility for aspirants.
Why You Should Choose ClearIAS?
Thinking about why you should pick ClearIAS? Well, here are some good reasons!
(1) ClearIAS Provides a Holistic Approach to Success
ClearIAS is renowned for its all-encompassing approach to UPSC exam preparation. They run a coaching platform that serves as a one-stop destination for aspiring candidates.
This approach is designed to ensure that aspirants have everything they need at their fingertips to succeed in this exam.
(2) User-Friendly Study Materials and Effective Mock Tests
One of ClearIAS's standout features is its user-friendly study materials. They are designed to simplify complex topics and make learning more accessible.
Additionally, ClearIAS offers effective mock tests that provide the actual exam experience. These tests help aspirants evaluate their progress and become familiar with the exam pattern.
(3) Educating India through Affordable Means
ClearIAS's vision extends beyond simply helping aspirants clear the IAS exam. Their goal is to provide education to India in an affordable manner, both through offline and online modes.
Unlike many other institutes, ClearIAS offers courses that are reasonably priced, ranging from 49,000 to 85,000 INR, depending upon the course you choose.
This affordability is combined with personal mentorship and individualized guidance, making it a standout choice for aspirants.
(4) Mentorship and Interaction with Officers
ClearIAS believes in the power of mentorship. Their team of experienced educators is dedicated to facilitating quality education.
As an added advantage, they arrange interaction sessions with selected IAS/IPS/IFS officers as well. This exposure gives aspirants a first-hand understanding of the challenges and opportunities in their chosen field.
(5) ClearIAS Monthly Current Affairs Capsule
It is important to focus on current affairs during the UPSC preparation. ClearIAS provided all the important news of the month in a question-answer format named, ClearIAS monthly current affairs capsule.
Along with that, the ClearIAS team also provides well-researched details related to those questions in the same capsule.
For any query, anyone can reach to ClearIAS Team through this contact information.
Contact Details and Address:
Highlights of ClearIAS
ClearIAS provides proper guidance, right and up-to-date study materials, and personal mentorship to help aspirants reach their potential.
Pan-India Platform: Started in 2012, ClearIAS Academy is a pan-India learning platform. This ensures real-time exposure to candidates across India and a right sense of competition.
Years of Experience: When it comes to preparing for the UPSC exam, the years of experience of ClearIAS can be effectively utilized. This coaching centre is based in Kerala, and offers aspirants a comprehensive online and offline coaching platform that equips them with the knowledge and guidance needed to succeed in this challenging exam.
Easy-to-learn study materials: ClearIAS is a great choice for aspirants because it offers clear and easy-to-understand lessons and study materials. They also have experienced teachers, personal mentorship, and practice tests to enhance the level of your knowledge.
Expert Teachers: ClearIAS Academy has a team of learned teachers with years of experience in this field. They are trained to help you to understand your strengths and weaknesses.
Affordable fees despite premium coaching: ClearIAS Academy is a platform that is dedicated to providing quality education in a very affordable manner. The fees of the offline and online courses of ClearIAS range between 49,000 to 85,000.
Small Batch Size: The programs under ClearIAS Academy are developed to make it user-friendly. For this, the batch size is kept low to assist every aspirant personally. They have a size of 50 students per batch under their Super 50 program.
Not just knowledge but also life skills: If you are looking for a learning platform that can transform you, ClearIAS is a smart option!
Also read: Top 5 Online Coaching for UPSC Preparation
Conclusion
When it comes to choosing the best UPSC coaching in Kerala, ClearIAS stands out as a top contender. With its years of experience, holistic approach, user-friendly study materials, effective mock tests, and expert guidance, ClearIAS has set a new benchmark in UPSC exam preparation.
It is important to consider that they are not limited to Kerala only, they are dedicated to educating India through online means as well.
ClearIAS not only equips students to succeed in the UPSC exam but also empowers them with the knowledge and skills needed for a successful journey in the world of civil services.
Also read: Reading Rooms in Thiruvananthapuram for IAS/IPS/IFS Aspirants
Article Written By: Priti Raj