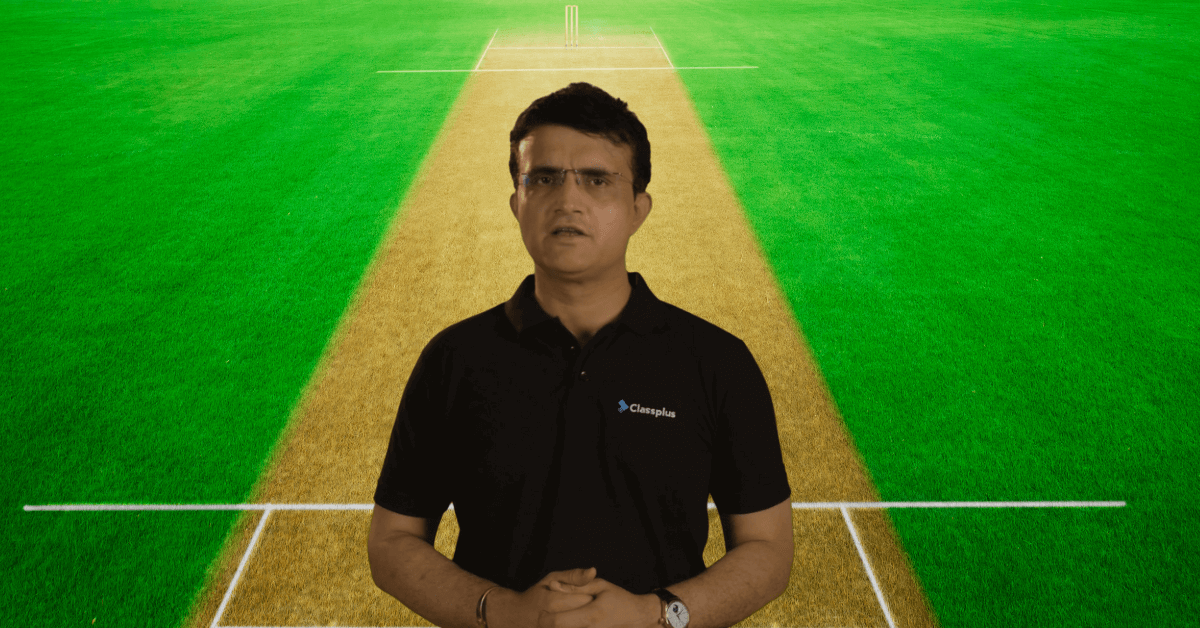 ClearIAS is extremely delighted to welcome our new brand ambassador. He is none other than the 'dada' of Indian Cricket, Mr. Sourav Ganguly.
Dear ClearIAS community,
We are thrilled to announce that Sourav Ganguly, the former Indian cricket captain will be the new brand ambassador of ClearIAS.
As one of the most successful and respected leaders in Indian cricket history, Ganguly embodies the values of excellence, perseverance, and teamwork that we at ClearIAS always strive to uphold.
The Importance of the Right Coach: Watch this Video!
Ganguly, affectionately known as "Dada," is a highly respected and admired figure in India. He is widely regarded as one of the best cricket captains in Indian history, having led the national team to several memorable victories.
Ganguly's leadership style, which emphasized the importance of teamwork and mental strength, has made him a role model for many aspiring leaders and young people across the country.
About ClearIAS
ClearIAS, founded in 2012, has quickly become one of the leading online platforms for UPSC exam preparation.
ClearIAS platform is used by more than 10 lakh IAS/IPS/IFS aspirants every month.
Our comprehensive resources, personalized approach to learning, smart-work approach, user-friendly interface, and affordable pricing have made us a popular choice among UPSC aspirants.
At ClearIAS, we have been working hard to provide the best possible online resources for UPSC exam preparation, including video classes, study materials, mock tests, and guidance from experienced mentors.
The True Heroes
Sourav Ganguly has upheld the role of coaches, mentors, and educators multiple times in the past.
According to him, "For ages, we have been glorifying actors, players, and successful CEOs for the remarkable work they have done. It is time that we glorify the true heroes, their COACHES and EDUCATORS."
What makes Ganguly special to the ClearIAS community?
Ganguly is also known for his mental toughness and ability to bounce back from setbacks.
He overcame several challenges during his career, including being dropped from the team and recovering from injuries.
Ganguly has inspired countless young people in India to pursue their dreams and work hard to achieve their goals.
Ganguly and ClearIAS
We are delighted to announce that Sourav Ganguly is the brand ambassador of ClearIAS.
We are confident that his reputation and popularity will further enhance our brand.
We are also sure that the inspiring story of Ganguly will motivate many students of ClearIAS to bounce back from setbacks that may face in the exam preparation phase.
Dadda Supports: A significant milestone for ClearIAS
Ganguly's association with ClearIAS is a significant milestone for our platform, which has rapidly grown in popularity over the years. We wish to be the first choice for UPSC aspirants who are looking for comprehensive, affordable, and personalized exam preparation resources.
On this occasion, we would like to particularly thank our technology partner, Classplus, for making this association possible. Ganguly is the brand ambassador of Classplus as well.
As we continue to expand and improve our services, we are excited to get Ganguly's support and guidance in our mission. We believe that with his help, we can further improve our platform and continue to be a trusted partner for UPSC aspirants across the country.
Last but not least, we want to take this opportunity to thank our community for its support and encouragement. Your feedback and suggestions have been invaluable in helping us improve our platform and better serve our users. We are committed to providing the best possible exam preparation resources and look forward to continuing to work with you all in achieving your goals.
Thank you,
The ClearIAS Team