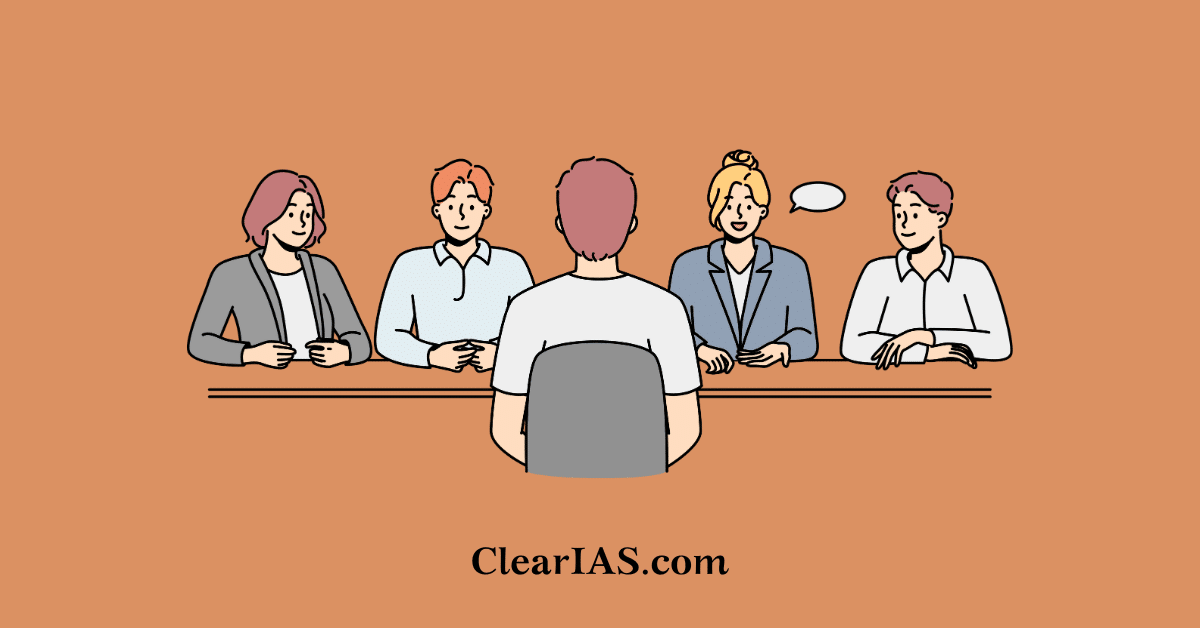 How should you answer difficult questions in the UPSC Interview for Civil Services Exam (CSE)? Learn clues from this mock interview transcript.
The Personality Test (Interview) conducted by the Union Public Service Commission (UPSC) is the last stage in the Civil Services Examination (CSE). Usually, it is a 30-minute exercise.
However, the influence of interview marks in the final rank of a candidate is highly significant. In this post, we shall see some 'difficult questions' and the 'best responses' to those.
The UPSC interview board
Each candidate will be interviewed by a Board who will have before them a record of his/her career. The board usually consists of 5 members including the board chairman (a UPSC member).
The interview board try to assess the personal suitability of the candidate for a career in public service.
Nature of the questions asked
The candidate will be asked questions on matters of general interest. The board will try to build a natural conversation with the candidate with the intention to reveal his/her mental qualities. The test is intended to judge the mental calibre of a candidate.
How should you answer the questions asked by the UPSC interview board?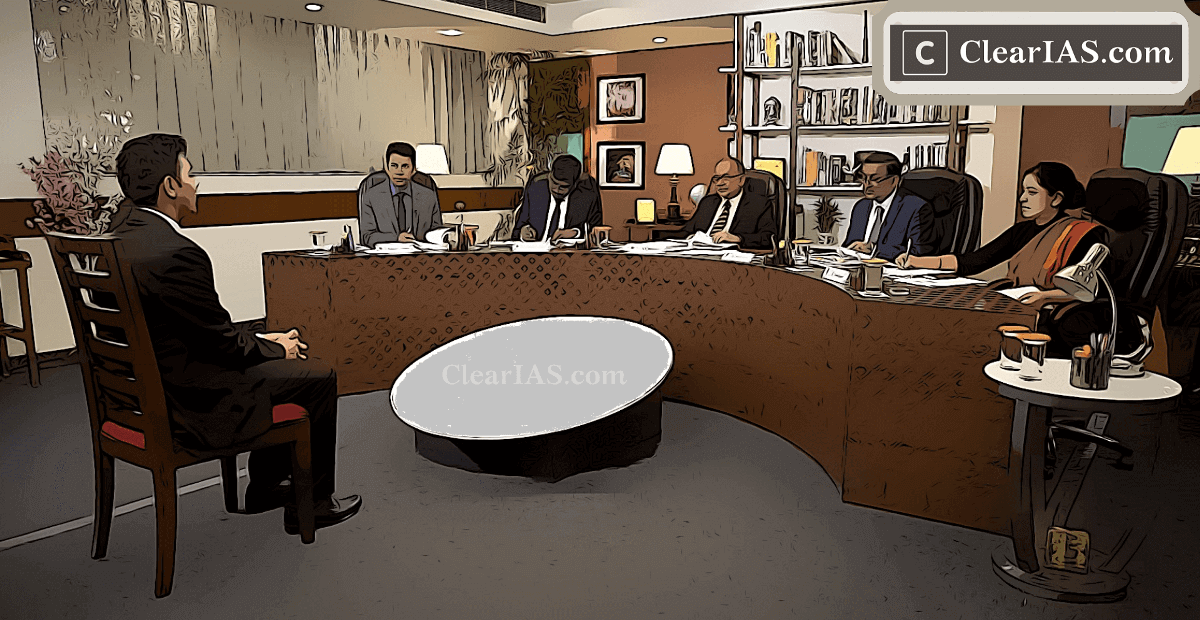 There is nothing to be feared about UPSC Interview. Usually, it is a very-friendly exercise. All a candidate need to do is to make sure that he doesn't fall into any panic situation where he can't express himself freely.
UPSC board is looking for officer-like qualities in you. Your answers, whenever possible, should bring into light the positive mental qualities in you. Having said that, it should not be made purposeful or artificial. Through a natural and humble conversation, if the board get an impression that you will become an efficient officer in future, you will get good marks and in turn, get selected.
Don't mug up generalised answers
Remember that in UPSC interview there are no right-for-all-occasion answers.
An answer which suits one candidate may not suit another candidate from a different profile. Probably, he/she might have taken a different stand in another question, and giving a general answer may contradict his previous position.
Candidates should independently gauge the situation, and respond accordingly.
Usually, there will be back-to-back counter questions based on your answers.
A model interview transcript
While it is not a good idea to mug-up ready-made answers, going through the below mock interview transcript may help you get an idea on how to phrase a great answer, befitting a future civil servant.
Question Topic 1: Protest against the laws made by the Indian Parliament
Board Member: Recently, there have been many protests against a law made the Indian Parliament. As a law-abiding citizen, do you support such protests?
A model answer for an interview Candidate: Sir, I infer that you are indicating the protests against the Citizenship Amendment Act (CAA). In my opinion, a democracy like India should always be open to different voices.
If the protest is peaceful, and if it helps authorities to re-look into any lacunae in the law, I feel such protests will only strengthen democracy.
There are instances where acts made by Parliament were declared unconstitutional and struck down by the Supreme Court. The apex court of India has already clarified before that Right to Protest is a Fundamental Right (FR).
However, such protests should only be carried out through peaceful and constitutional means. Also, such protests should never deviate from the main aim of gathering wider and meaningful public discussion on the matter.
Question Topic 2: Question on public discussion platforms
Board Member: Do you think that India lacks meaningful public discussion platforms?
A model answer for an Interview candidate: Sir, India is still evolving as a true democracy. Apart from voting, the participation of the public in the decision-making process is very minimal. In that sense, I feel the existing public discussion platforms have not reached the masses.
There are welcome initiatives from the government like 'MyGov.in' portal, though the participation is minimal. Immediate steps should be taken for more awareness about the discussions happening in Lok Sabha and Rajya Sabha. Social media too can be used in the context.
Question Topic 3: Reliability of social media
Board member: How reliable and dependable are the information circulated in social media?
A model answer for an interview candidate: Sir, since most of the social media are self-publishing platforms, that too without much moderation or regulations, it is true that all information circulated through it is not credible information.
We all have come across many fake news, and propaganda messages through social media.
Now, some social media companies have started steps to curb fake messages. I feel a major evolution will gradually happen for responsible and matured use of social media.

Conclusion: Take a stand, don't beat around the bush
As you might have noticed, most of the questions in the UPSC interview were a continuation of the previous question topic. That's how UPSC try to know you better – using the technique of a natural conversation. In this process, if you are not true to yourself, you may contradict your previous stand, thus losing valuable marks.
Having said that, don't be afraid to take a stand in the UPSC interview. Don't beat around the bush. Be specific. UPSC appreciates if you have an educated view on current issues.
However, don't be one-sided.
Present multiple dimensions of the issues, weigh the pros and cons, and then, take a stand!
All the best!
Note: Candidates who qualified for the UPSC CSE Interview this year, can now register for the ClearIAS Interview program (for FREE).