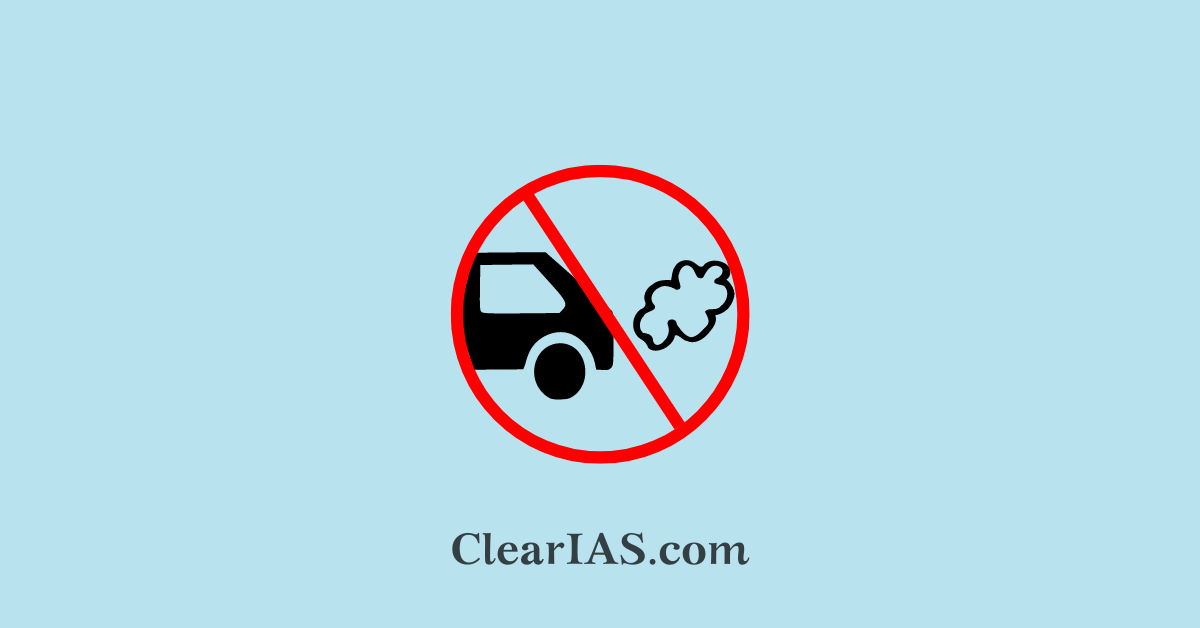 Decarbonising transport sector refers to the process of reducing or eliminating carbon dioxide (CO2) and other greenhouse gas emissions from the transportation sector. Read here to know more about India's strategy to tackle decarbonisation of the transport sector.
The transportation sector is a significant contributor to global carbon emissions, primarily through the burning of fossil fuels in vehicles, planes, ships, and trains.
NITI Aayog recently released the "Towards Decarbonising Transport 2023: A Stocktake on Sectoral Ambition in G20" report.
In light of India's G20 presidency in 2023, and with emerging economies at the helm of the intergovernmental forum in 2022 (Indonesia) and 2024 (Brazil), this report seeks to support global discussions surrounding sustainable transport and the effort to achieve the goals stipulated in international climate accords, especially the Paris Agreement and the Glasgow Declaration.
Decarbonising transport sector
The need to decarbonise the transport sector has gained considerable attention in recent years in government, business, and civil society.
The dominant role played by fossil fuels remains unchanged, and transport emissions continue to rise worldwide.
Reducing transport emissions has remained one of the toughest battles locally as well as globally and is turning out to be a "hard to abate" sector.
Strategies for Decarbonising transport
To achieve decarbonization in the transport sector, various strategies and technologies can be employed. Some potential approaches include:
Challenges
the journey to a decarbonised transport sector will be far from easy, not least because the world community is already facing enormous challenges.
Government initiatives to decarbonise transport
India's Long-Term Low-Carbon Development Strategy includes improved fuel efficiency, a phased transition to cleaner fuels, the modal shift towards public and less polluting modes of transport, electrification across multiple modes, demand-side management, traffic management, and intelligent transport systems.
Some initiatives by the government are:
Way forward
It's essential to recognize that decarbonizing transport is a complex and multifaceted endeavor that requires coordinated efforts from governments, industries, and individuals.
Specific strategies and actions to achieve decarbonization will vary based on a country's energy mix, technological capabilities, and transportation needs.
As we move forward and beyond, the focus on decarbonizing transport is likely to continue to gain importance as part of broader efforts to combat climate change and achieve sustainable development goals.
G20 countries can and should take the lead in moving towards a climate-neutral transport sector.
G20 countries are responsible for the lion's share of global transport emissions. Furthermore, they are also in the best position to encourage change, given their political and economic influence.
Related posts
-Article by Swathi Satish