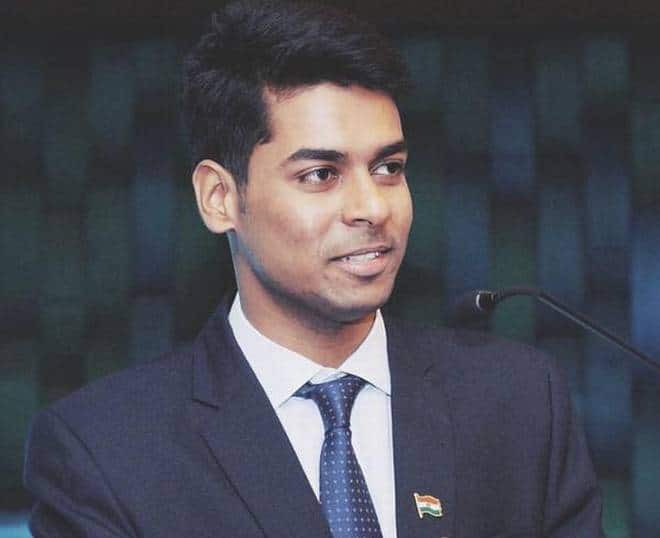 The All-India 1st Rank Holder of UPSC Civil Services Exam – Durishetty Anudeep – achieved the success by securing 55.60 percent marks overall. Widely regarded as the toughest exam in India, UPSC Civil Services Exam (CSE) is known for its tight evaluation of answer sheets.
Durishetty Anudeep scored 1126 marks out of 2025 (55.60%)
Anudeep had scored 950 marks in the UPSC Civil Services Main Exam (written) out of 1750. He also scored 176 marks out of 275 in the UPSC Interview (Personality Test).
The final rank of UPSC CSE is calculated by adding the marks of the written exam as well as the personality test. In total, he scored 1126 marks out of 2025 (ie. 950+176).
In percentage terms, Durishetty Anudeep's total marks work out to 55.60 percent!
Rank 2, Anu Kumari comes close behind; just 2 marks less!
Anu Kumari came close behind with 1124 marks. She scored 937 marks in the written exam and 187 marks in the personality test.
Durishetty Anudeep's marks, the Highest Topper's Percentage in the Last 5 Years!
Durishetty's marks are the highest by an all-India topper of UPSC CSE in the last 5 years. Here are the marks scored by UPSC toppers in the previous 4 years.
Close Competition, No Big Difference in Marks between Candidates
Applied by about 10 lakh aspirants and attempted by about 5 lakh candidates every year, UPSC Civil Services Exam is known for it's close competition. There is no big difference in marks between each of the selected candidates. Very often 10-15 candidates share the same mark.
120-Marks Difference but 552 candidates!

 The General Category cut-off marks this year was 1006 (49.67%). In a 120 mark difference – between 1126 marks (topper's marks) and 1006 marks (general-category-cut-off) – there were 552 candidates!
OBC Cut-Off 38-marks less than General Merit; SC cut-off 62-marks less than General Category
Even though the minimum qualifying mark of the last recommended candidate in General Merit was 1006 marks, it was 968 marks for Other Backward Castes (OBC). The cut-off score was 944 for Schedules Castes (SC) while it was 939 for Schedules Tribes (ST).
The cut-off scores of the reservation categories – OBC, SC, and ST were less than General Merit by 38 marks, 62 marks, and 67 marks respectively.