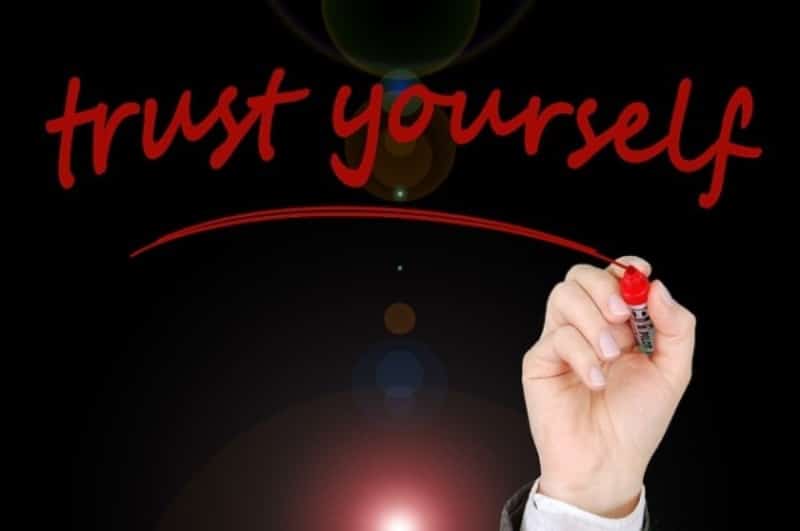 Most of you should have been learning for almost a year. The D-day is tomorrow. What should you do today?
First and foremost, make sure you have your admit card, instructions, identity card, and black-coloured ball pens ready!
If you are all set, keep reading.
Self-confidence is the key; not knowledge!
In the exam hall what matters most is your calmness, composure, smart-thinking, and sharpness of mind. Knowledge is important, but that is only secondary.
Whatever knowledge you have acquired, if you over-stress and panic at the exam hall, you are likely to make mistakes. That may even cost you a year.
So it's time to relax and believe in yourself.
Trust you and Trust your preparation
Even though UPSC is known for surprises, ClearIAS has equipped you with all necessary weapons in your armoury to beat any surprises.
If you have taken and revised just the 3-top priority items in the list below, you are already miles ahead in the competition.
ClearIAS Prelims Test Series (40 exams = 4000 questions)
ClearIAS Current Affairs Capsules (Monthly MCQs = 1000 questions)
ClearIAS Most Probable Questions (Daily MCQs =500 questions)
On top of this, if you use ClearIAS IETs, and ClearIAS 3-2-1-0-E method, you should get at least 30-40 marks extra!
Sit back; Relax!
All you should do now is to relax.
Brush Up ClearIAS Intelligent Elimination Techniques (IETs). Links are given below:
Once you did that, re-visit the ClearIAS Question Paper Solving Technique. Link below
Revise UPSC Previous Year Question Papers
If you have time left, practise a few previous years UPSC Questions. That's the best thing which can make you exam-ready. Link below.
Glance once again through the repeated question areas.
Some of the favourite question areas of UPSC are:
If you have difficulties to understand the concepts of Geography, Economics, Polity or Culture, just check ClearIAS Study materials. It is FREE.
ClearIAS Answer Key will be released within 1-2 days after Prelims
Like every year, we will be releasing UPSC Prelims Answer Key on our website once Prelims 2020 is over.
Aspirants can check their marks, calculate the relative all-India performance and analyse the probable cut-off marks.
Good Luck!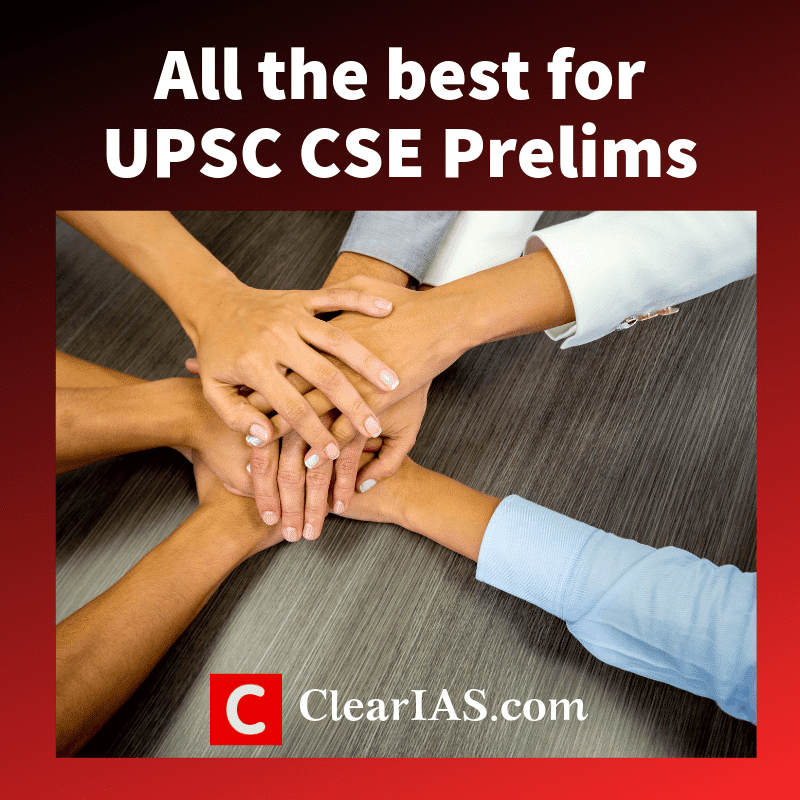 Last year has been an equally exciting journey for ClearIAS as well.
Thanks to the mouth publicity by happy and satisfied users, ClearIAS website is now used by more than 10 lakh aspirants/month generating 30 lakh+ page views/month!
On this occasion, we would like to thank each of you for the energy, enthusiasm, and spirit shown as well-deserving future civil servants!
Now as you are all set the upcoming exam, we wish you good luck.
We are sure that you will rock!
All the best for UPSC Civil Services Preliminary Exam 2020.