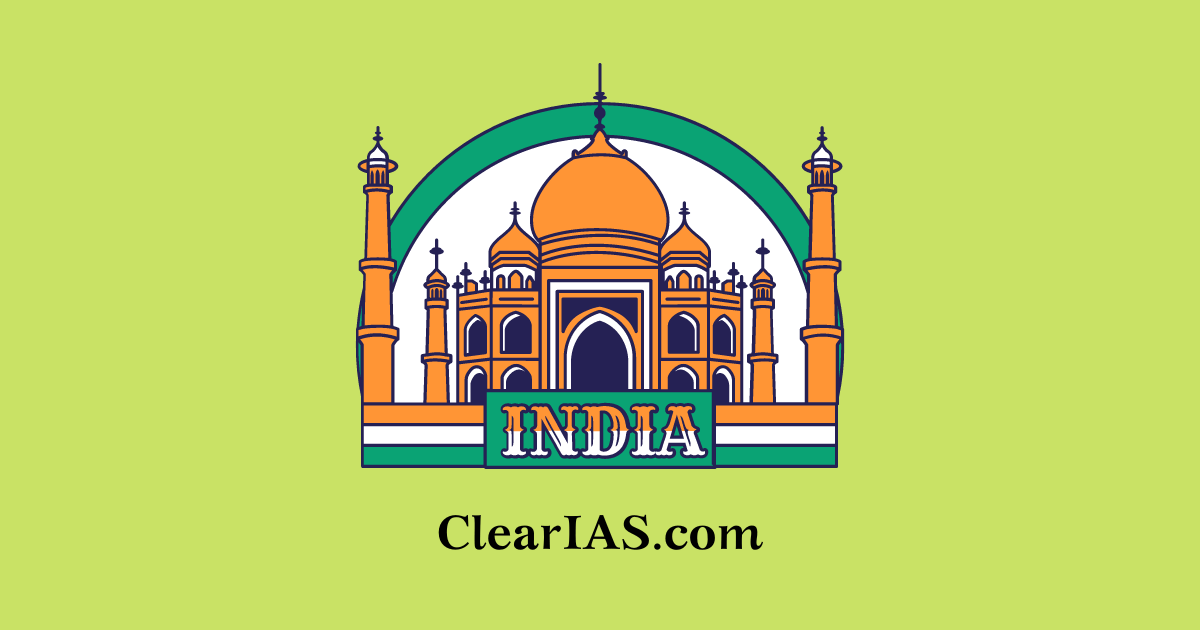 What is India's Tourism sector offering? What are its significance and challenges? Are there any government initiatives? To answer these questions, read further.
India as a nation offers diversity within its unity, not only in terms of its tribes, cultures, faiths, and ways of life but also in terms of its tourism potential.
India has a lot to offer in terms of historical monuments, geographical diversity, climate variances, and the wonders of nature.
The tourism sector contributes around 9% of the country's GDP. It has its share in employment, revenue, and forex reserves.
India's third-largest source of foreign exchange is the tourism and hotel industry.
India's tourism industry is a significant economic multiplier and is getting more crucial as the nation aims for rapid economic growth and the creation of employment opportunities.
Importance of the Tourism Sector
It recognizes India's historical and cultural sites, enabling greater protection and preservation.
Tourism has the potential to be a vehicle for regional development due to the significant amount of money that traveling tourists bring in.
It brings social equality as it moves areas with an absence of growth-promoting industries toward more inclusive, equitable growth.
It raises awareness of the region on a global scale and draws attention to its underlying socio-economic issues.
It pushes the service industry. With the expansion of the tourism industry, there are an increasing number of companies that will be benefitted from the service sector.
A growing tourism industry is a driving force behind development, necessitating adequate infrastructure. Example: The mobile tourism caravans in Uttarakhand.
The railroad, aviation, and real estate sectors are also supported.
Tourism also provides an opportunity for foreign hotel and tourism groups to establish themselves in India. The influx of tourists benefits small companies in tourist areas.
It creates jobs for tour operators and the hospitality industry.
It develops a connection with other nations regarding India's attraction and contributes to India's soft power.
It aids in the search for funds on a global scale for the protection and repair of the monuments and the area.
It enables India to promote its biodiversity and important animals, such as tigers, red pandas, and wild asses.
It can also aid in drawing attention to Indian wildlife issues on a worldwide scale and aid in the effort to raise money.
Challenges of the Tourism Sector
Because the tourism industry depends on certain seasons, many regions do not make any revenue for the rest of the year, which slows growth rates.
Exchange rate volatility might result in a weak rupee and lower-than-expected foreign exchange reserves.
The lack of acceptance of international credit cards in many locations hurts tourism.
India is an expensive destination for many tourists due to the high taxes on travel and tourism.
There aren't enough skilled professionals, tour operators, or guides who speak English.
Many places lack the most basic conveniences, such as tourist-friendly restrooms and urinals.
Landslides and cloudbursts frequently occur in the Himalayas and the North East, claiming the lives of numerous travelers in the past. For example, the 2013 Kedarnath Cloud Burst.
Wildlife tourism puts more strain on already-vulnerable species and increases the risk of forest fires.
Indiscriminate garbage dumping and landmark degradation by tourists harm the environment and contaminate water sources.
Visa requirements, inner line permissions, and other paperwork increase traveler delays.
Fewer states have a higher concentration of tourists, although numerous attractions in northern India's interior need more promotion.
Despite its excellent rankings, India ranks 34th overall for tourist competitiveness, which indicates that the country has not successfully monetized or marketed the industry.
Government Initiatives
Under the Swadesh Darshan Scheme, the Ministry of Tourism assists State Governments in developing the infrastructure for 13 theme-based circuits that have been designated.
A recent budget allocation of Rs. 1,200 crores (US$ 171.70 million) was given for the creation of tourist circuits for eight Northeastern states as part of Swadesh Darshan.
The Swadesh Darshan and PRASHAD schemes are designed to promote expansion in specialized tourism markets such as wildlife, adventure, wellness, and religious travel.
The Swachh Bharat movement has started a significant cleaning campaign to safeguard and maintain the sacredness of national historic monuments.
All India Permit Rules 2021: Under the All India Permit Rules 2021, a tourist vehicle operator may apply online for an All India Tourist Authorization/Permit.
Dekho Apna Desh: On November 28, 2020, a webinar series entitled "12 Months of Adventure Travel" is projected to market India as an adventure tourism destination.
Way Forward
Building new roads, railroads, and tourist attractions in interior regions that do not have them is necessary. It will lead to infrastructure development in these areas.
Encourage private sector involvement in the construction of tourist amenities in interior and less traveled locations.
To handle concerns and upcoming initiatives related to tourism, the government can establish a National Tourism Authority & Advisory Council.
Tourism with a specific theme should be promoted, including medical tourism, Buddhist circuits, organic tourism, and historical circuits.
It is important to strike a balance between promoting tourism and preserving the natural, social, and cultural environments in the destinations. To address concerns with the water crisis, pollution, waste management, and other related challenges, the government should also promote eco-friendly and sustainable tourism.
Making use of social media to promote Indian tourist destinations online to both domestic and international visitors.
Rationalizing inner line permits and extending visas on arrival and visa regulations to other countries to provide access for foreigners from other nations.
Emphasize underserved areas to tap the vast potential of the region. For example, North Eastern region.
Greater coordination at the state and local levels will help India's rural tourism industry grow and generate more revenue for the area.
To genuinely guarantee a seamless tourist transportation experience, all interstate road taxes must be standardized.
In India, the industry has enormous unrealized potential. The tourism sector's multiplier impact can help increase income levels and ensure inclusive growth. To ensure India's transition to a high-income economy, a booming tourism industry may prove to be crucial. It is necessary to redesign the entire industry and strengthen its resistance to future shocks. Growth must be encouraged, however, sustainable growth that adheres to environmental standards is also vital.
Related Posts
Article written by Chetna Yadav.