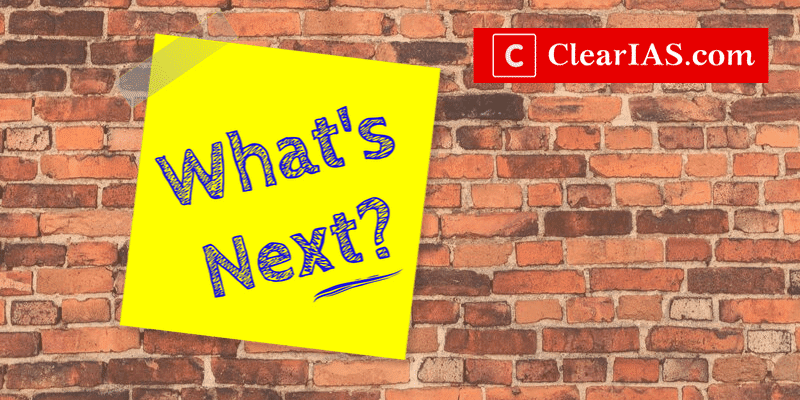 Candidates can now sigh a huge relief – UPSC CSE Mains 2019 is over by yesterday (29-09-2019). The Main exam (written) is the 2nd stage of the 3-round UPSC Civil Services Exam Process. Now, only the Personality Test (Interview) is remaining.
When will UPSC Civil Services Mains 2019 results be announced?
Around December 15.
UPSC usually takes about 2.5 months to evaluate Mains answer sheets. Last year, UPSC published Mains results within 74 days. Going by that logic, you can expect Mains result to be published between December 12-15, 2019.
Expected dates of UPSC CSE Interview/Personality Test (2019-20)
Personality Test of the successful candidates is likely to commence from 25th January 2020.
You may note that this is an approximate estimation based on last year trends.
As there are around 2000+ candidates to be interviewed – 30 minutes per each candidate – UPSC may take around 50 days to complete the whole process of Interview.
Expected date of UPSC CSE 2019 Final Result
Around March 31.
Once the final results are published, UPSC will also release the mark list of all candidates who appeared for Prelims, Mains, and Interview in 2019.
Preparing for UPSC CSE 2020: Remember these dates
Date of UPSC Civil Services Exam Notification: February 12, 2020.
The last date to apply for Civil Service Prelims 2020 is March 03, 2020.
UPSC CSE Mains 2020 is scheduled to start from September 18, 2020.
It's time to concentrate!
As you can see, UPSC CSE 2020 notification will be out within the next 4.5 months. There is no time to waste.
Now, as UPSC Mains 2020 is over, it's is the time to focus on the priority areas. Rather than going behind everything under the Sun, think about the Return on Investment (RoI).
We strongly recommend all aspirants preparing for UPSC 2020 to adopt ClearIAS Test-Based approach to learn the important topics faster. This is a highly efficient strategy adopted by many toppers to remain focused and learn systematically.
If not yet enrolled in ClearIAS Prelims Online Mock Test Series 2020, enroll today!