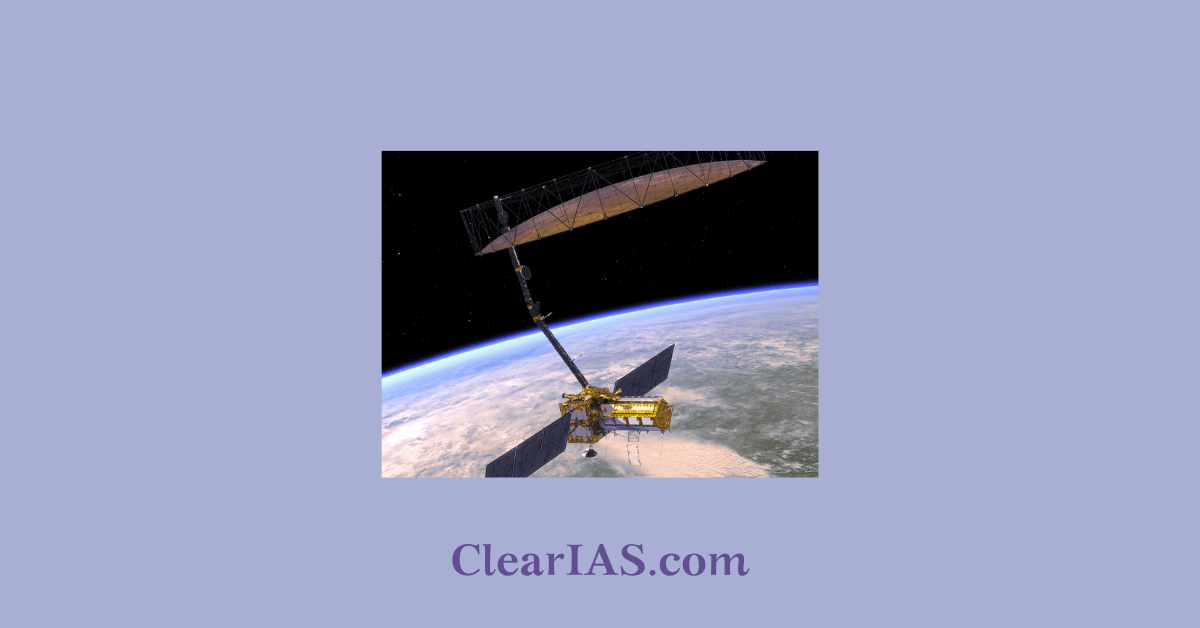 NISAR (NASA-ISRO Synthetic Aperture Radar) is being jointly developed by NASA and ISRO. Recently, NASA announced that the satellite will be shipped to India soon. The launch is scheduled for 2024. Read here to know more about the satellite.
NISAR was envisioned by NASA and ISRO eight years ago in 2014 as a powerful demonstration of the capability of radar as a science tool and help us study Earth's dynamic land and ice surfaces in greater detail than ever before.
The SUV-size satellite will be shipped to India later in February 2023 for a possible launch in 2024 from Satish Dhawan Space Centre in Andhra Pradesh.
Earth's surface is constantly changing as a result of both natural and human processes, and humanity's exposure to natural hazards is increasing. NISAR will measure these changes, from small movements of the crust up to volcanic eruptions.
NISAR: NASA-ISRO SAR Mission
NISAR (NASA-ISRO Synthetic Aperture Radar), an Earth-observation satellite, is being jointly developed by the National Aeronautics and Space Administration (NASA) and the Indian Space Research Organisation (ISRO).
NASA-ISRO SAR (NISAR) is a Low Earth Orbit (LEO) observatory.
NISAR will map the entire globe in 12 days and provide spatially and temporally consistent data for understanding changes in Earth's ecosystems, ice mass, vegetation biomass, sea level rise, groundwater, and natural hazards including earthquakes, tsunamis, volcanoes, and landslides.
It carries L and S dual band Synthetic Aperture Radar (SAR), which operates with the Sweep SAR technique to achieve large swaths with high-resolution data.
The SAR payloads mounted on Integrated Radar Instrument Structure (IRIS) and the spacecraft bus are together called an observatory.
Jet Propulsion Laboratories and ISRO are realizing the observatory which shall not only meet the respective national needs but also will feed the science community with data encouraging studies related to surface deformation measurements through the repeat-pass InSAR technique.
This flagship partnership would have major contributions from both agencies.
NASA is responsible for providing the L-Band SAR payload system in which the ISRO supplied S-Band SAR payload and both these SAR systems will make use of a large size (about 12m diameter) common unfurl able reflector antenna.
In addition, NASA would provide engineering payloads for the mission, including a Payload Data Subsystem, High-rate Science Downlink System, GPS receivers, and a Solid State Recorder.
This would be the first dual-frequency radar imaging mission in L-Band & S-Band using an advanced Sweep SAR technique to provide L & S band space-borne SAR data with high repeat cycle, high resolution, and larger swath, with the capability of full-polar metric and interferometric modes of operation.
The NISAR Observatory will be launched from Satish Dhawan Space Centre (SDSC) SHAR, Sriharikota on the southeast coast of the Indian peninsula, on the GSLV expendable launch vehicle contributed by ISRO.
The target launch readiness date is January 2024.
L-Band
The radio frequency range between 1 and 2 gigahertz is known as the L band according to the Institute of Electrical and Electronics Engineers (IEEE) (GHz).
This is at the lower end of the microwave spectrum, and the upper end of the ultra-high frequency (UHF) band.
S-Band
The microwave band, which spans frequencies between 2 and 4 gigahertz, is known as the "S-band" by the Institute of Electrical and Electronics Engineers (IEEE) (GHz).
As a result, at 3.0 GHz, it crosses the typical dividing line between the UHF and SHF bands.
Weather radar, surface ship radar, airport surveillance radar for air traffic control, and some communications satellites, particularly those used by NASA to connect with the Space Shuttle and the International Space Station, all use the S-band.
Applications of NISAR
Geosciences:
It will provide a means of unraveling complex phenomena, ranging from ecosystem disturbances to ice sheet collapse and natural hazards including earthquakes, tsunamis, volcanoes, and landslides.
This is expected to provide impetus to the fast-maturing microwave remote sensing applications in geosciences.
The precision interferometric orbits of the mission will enable the mapping of a few millimeters of deformations in the land surface.
Carbon emission:
The selection of lower frequency bands will cater to the need for better characterization of vegetation, which is vital for global carbon stock estimation and monitoring of carbon fluxes from vegetation.
Earth change:
ecosystems (vegetation and the carbon cycle)
deformation (solid Earth studies)
cryosphere sciences (primarily as related to climatic drivers and effects on sea level)
Coastal data:
NISAR will acquire data over the Indian Coasts and monitor annual changes in the bathymetry along the deltaic regions.
The shoreline and erosion accretion also will be monitored.
Sea monitoring:
The NISAR mission will observe sea ice characteristics over the seas surrounding India's Antarctic polar stations.
It can be used to detect the marine oil spill and disseminate the spill location during accidental oil seepage for preventive measures.
Significance of NISAR
Human populations are increasing in high-risk areas vulnerable to sea level change, land subsidence, tsunamis, volcanoes, earthquakes, and landslides.
These hazards already cause thousands of deaths and billions of dollars in damage every year.
Improved forecasting and mitigation necessitate understanding these natural hazards, with measurements throughout the hazard cycle.
Many natural disasters deform the land surface subtly before a catastrophic event, and tracking these subtle changes will provide greater insight into hazards such as earthquakes, landslides, and volcanic eruptions.
NISAR's global and rapid coverage will provide unprecedented opportunities for disaster response, providing data to assist in mitigating and assessing damage, with observations before and after disasters in short time frames.
NISAR maps will allow initial damage estimates to guide ground inspections for damage assessment after any natural disaster as well.
Because NISAR's data will be open access, more policymakers worldwide will be able to use them to meet scientific, societal, and commercial goals than can use other data that are not as accessible.
Conclusion
NISAR is a three-year mission that is expected to be launched in 2024 from Satish Dhawan Space Centre.
ISRO will use NISAR for a variety of purposes including agricultural mapping, and monitoring of glaciers in the Himalayas, landslide-prone areas, and changes in the coastline.
ISRO will utilize the S-band radar for a minimum of five years.
NASA requires the L-band radar for its global science operations for at least three years.
Our society and economy must mitigate losses from disasters. We need informed decisions to carry out effective mitigation and make the most of our resources sustainably and economically.
By measuring motions and other changes on the Earth's surface, we can understand processes occurring at depth and unscramble other impacts.
The help of data from NISAR and science-based management and storage of freshwater and energy sources will allow the use of resources more efficiently and sustainably.
NISAR's data can help people worldwide better manage natural resources and hazards, as well as provide information for scientists to better understand the effects and pace of climate change.
-Article written by Swathi Satish