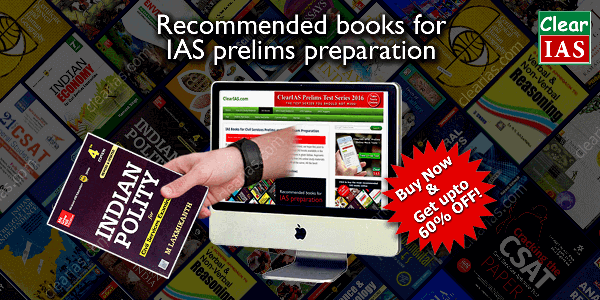 For ease of convenience, we are dividing the books for UPSC Civil Service Preliminary Exam preparation into two categories – Essential and Reference. Books tagged 'essential' are fundamental books which will be highly useful to build your basics. Once you are thorough with these basic books, if you have time, you may check 'reference books' for additional knowledge.
Also, don't miss the links to IAS manuals, previous year question papers, free online resources for Prelims and Mains etc. The mentioned books are based on the feedback from many aspirants/toppers who found them useful for the exam. We keep updating this page when new books worth the time and money of candidate appear in the market. So come back to check this page again!
Essential Books For IAS Prelims – GS/CSAT (Click on the links to buy online)
IAS Manuals and Previous Year Question Papers (Click on the links to buy online)
Most Read Books for IAS Prelims: Subject-Specific List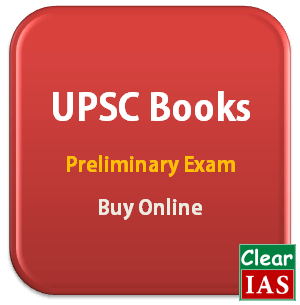 Note: If you are running short of time to finish the syllabus before the exam, you may better focus on concise books instead of bulky ones. You can use Modern India by Spectrum (Rajiv Ahir IPS) then, which is a small book which covers almost all major points given in Modern India by Bipan Chandra. Similarly, you may just focus on Indian art and culture by Nithin Singhania IAS, for culture topics.
Free Online Resources For IAS Prelims and Mains
Yojana Magazine Download.
Kurukshetra Magazine Download.
Books for Other Exams (Click on the links to buy online)
Links to UPSC Books at online Stores! (Click on the links to buy online)
UPSC Prelims Mock Test Series
As you may know, only when tested in an exam atmosphere with negative marking, you can improve the ability to deliver in the actual exam hall. Try for free the UPSC Prelims online mock exams by Clear IAS. This new innovative platform integrates learning with test-taking. You would be surprised to find how fast you can learn!