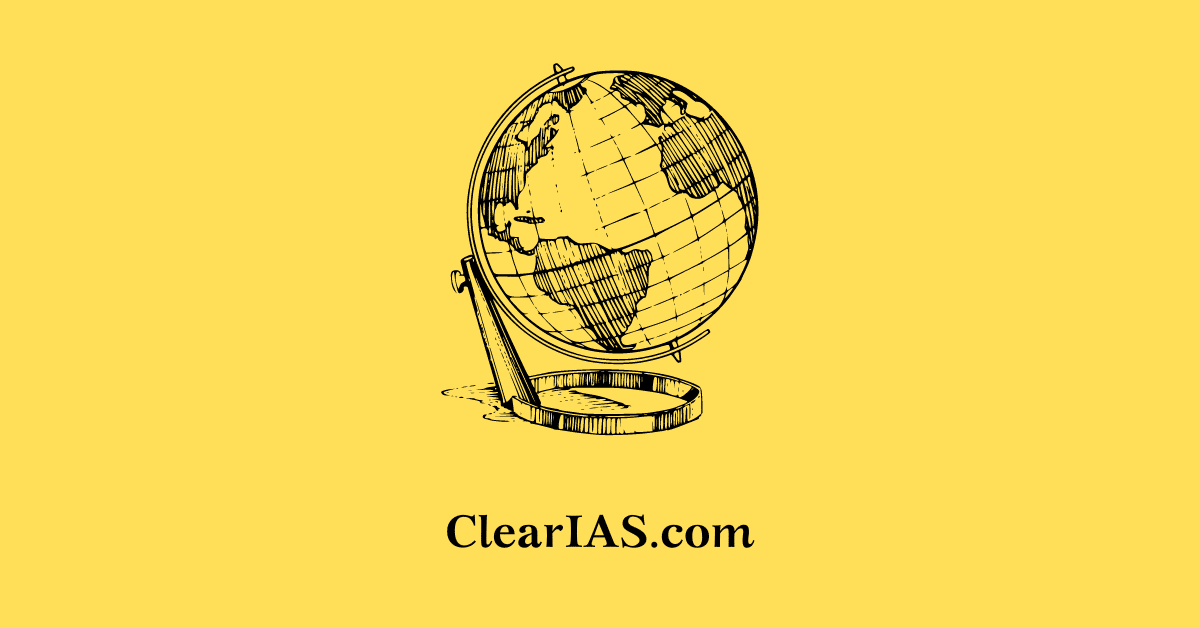 Do you know which are the 5 books most aspirants study for geography preparation in the UPSC Civil Services Examination? Read further.
Geography is a major part of General Studies Paper 1 in Civil Services Exam Prelims.
This paper will include questions from Indian and World Geography – Physical, Social, Economic Geography of India and the world.
Recommended IAS Books for Geography – Civil Services Preliminary Exam
In this post let's see the most-referred books by aspirants to study Geography for UPSC CSE Preliminary exam. Links are provided to buy the books online at a discounted price.
1. Geography of India by Majid Husain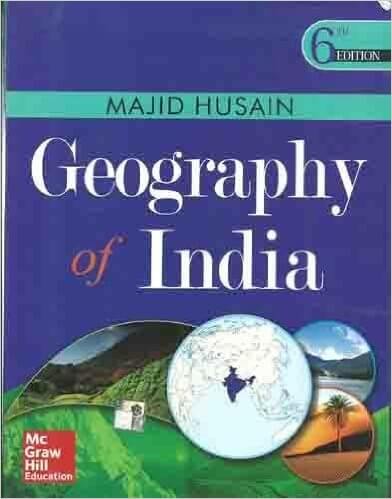 Majid Husain's book "Geography of India" is a comprehensive book on the subject which is very popular amongst students preparing for various competitive examinations. The book covers almost all the topics of Indian Geography. Click to buy Geography of India by Majid Husain.
2. World Geography by Majid Husain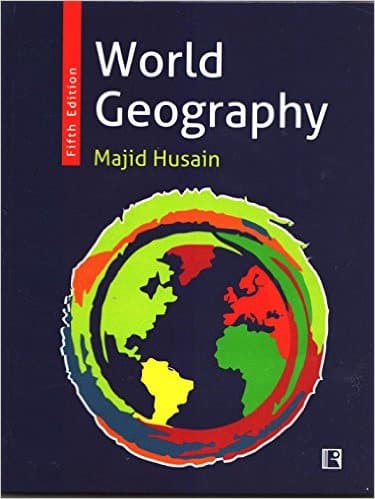 Various geographical regions of the world have been discussed in eighteen chapters with detailed text on individual nations within each of these regions. The Author Majid Husain is former Professor of Geography,Jamia Millia Islamia (Central University), New Delhi. Click to buy World Geography by Majid Husain.
3. Oxford School Atlas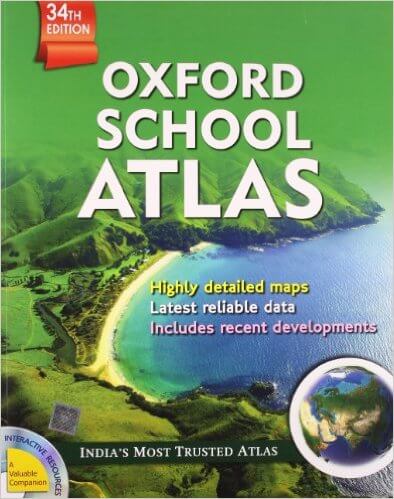 The Oxford atlas includes 200 clear and easy-to-understand maps with 94 thematic maps of India supported by charts and diagrams. The atlas contains detailed physical and political maps related to India, new and informative preliminary pages, and extensive coverage of core thematic issues such as climate, natural vegetation, wildlife, agriculture, minerals, industry, demography, human development, environmental concerns, and natural hazards in a completely new design and layout. Click to buy Oxford School Atlas. (A good atlas is a must)
4. Certificate Physical and Human Geography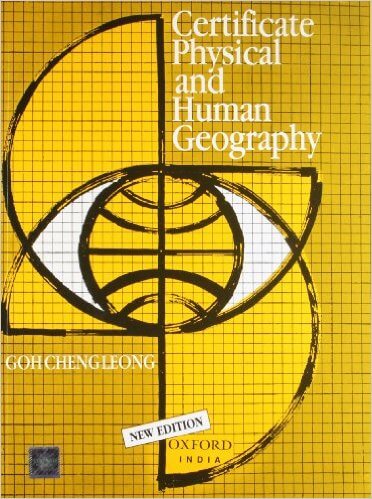 Elementary details of most topics that comprise of physical and human geography have been covered in an easy to understand language, with many photographs, illustrations and maps offering detailed explanation, wherever required. The book is considered very helpful by aspirants appearing for preliminary examination of Civil Services and other prestigious competitive examinations.  Click to buy online Certificate Physical and Human Geography by Goh Cheng Leong. (For physical geography).
5. Physical, Human and Economic Geography for Civil Services Examination by D R Khuller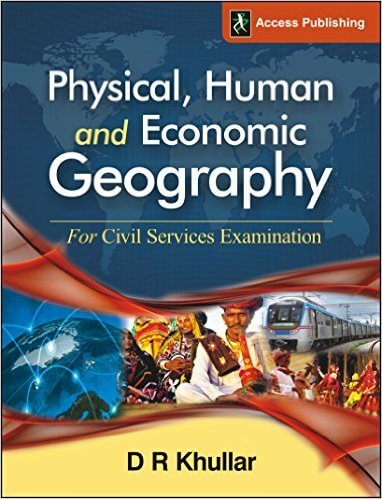 The book is divided into two parts: Part 1 covers Physical Geography while Part 2 covers Human and Economic Geography. This is a good book to understand the concepts. Click to buy Physical, Human and Economic Geography for Civil Services Examination by D R Khuller.
Additional books for reference: Civil Services Preliminary Exam Geography
Note: If your optional is Geography, then also refer the recommended books for Geography Optional in Civil Services Mains Exam.
Must Read Books for Geography in IAS Exam Prelims:
How to Study Geography for IAS Exam?
An in-depth knowledge of Indian and World Geography is necessary to score high in Geography questions of Paper 1 (General Studies). We suggest an approach which is a mix of ias books (text-books) and ClearIAS online notes (free).
The best source to study Geography is NCERT Text books from Standard 6 to 12. Most of the topics are explained in very simple language in the basic text books and it's really helpful for the exam. Other useful books for Geography topics are Text book by Majid Hussain, book by Goh Ching Leong as well TMH GS Manual (Geography Section). A good atlas is also a must.
Bookmark Geography Section of ClearIAS.com for free notes, which will help you a lot for quick last-minute revision. And finally, enroll for ClearIAS Prelims Mock Test Series, which will help you be familiar with the type of objective questions asked in UPSC Civil Services Exam.