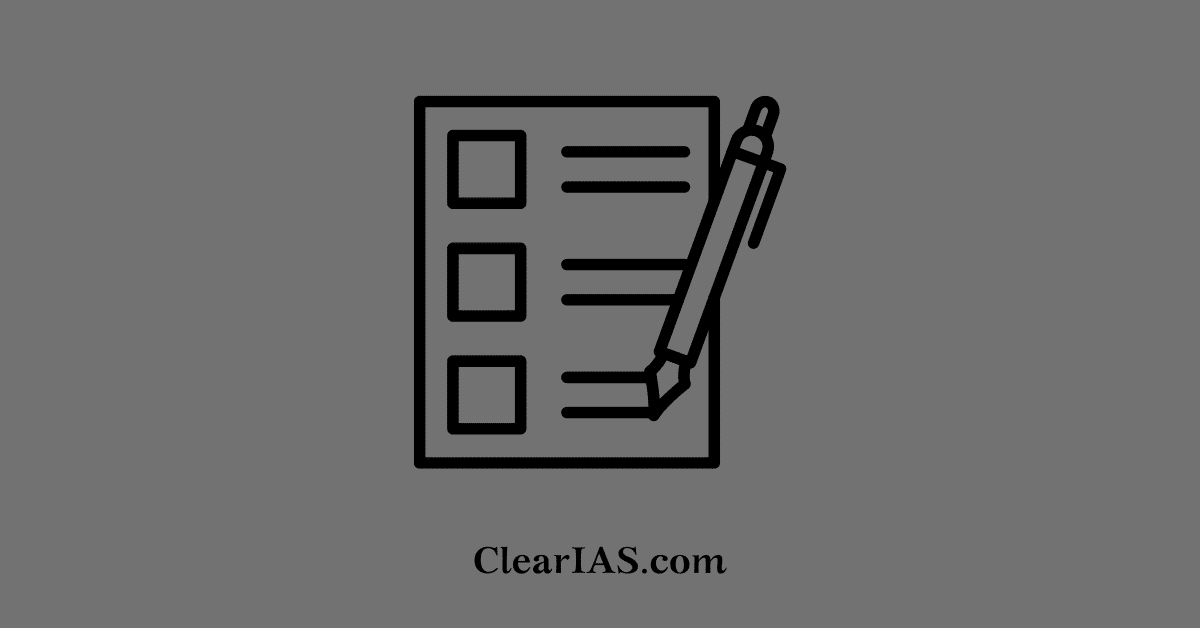 Civil Services Preliminary Exam – the first step in UPSC CSE – is considered by many as the toughest stage in the whole process of IAS selection. Surprised? Do you wonder why?
Out of the 100 candidates who write Prelims, 97 may not clear prelims! There are two reasons – (1) Lack of right approach and (2) Only a few vacancies. The number of candidates who will be selected for the 2nd stage (mains) will be only around 12,000. Any guess about the number of applicants? More than 10 lakh!
Around a million applicants fighting to be in the top 12000 positions in UPSC CSE makes the prelims stage certainly not a cake-walk. But clearing Prelims is not an impossible task.
If you a serious candidate, self-study is enough! You just need to know the right strategies, study materials, and guidance. In this updated article, ClearIAS – the comprehensive self-study package to clear IAS – has also included the testimonials of toppers who cleared the IAS exam by properly utilizing the guidance and resources we provided.
Out of the 10 lakh+ applicants, only half sit for Prelims!
Out of the 10 lakh+ candidates who register for Civil Services Prelims Exam, usually, only about 5 lakh candidates take the Preliminary exam on the D-day. This is still a big number considering the number of vacancies.
Around 12000-13000 candidates (12-13 times the number of vacancies) will be selected for next round – ie. Civil Services Mains exam. This means that only the top 3% of candidates will be able to cross the preliminary exam barrier. Speaking in terms of percentile, you need to be in the 97+ percentile range (don't confuse with percentage) to keep hopes of Civil Service Mains.
How to Prepare for Civil Services Preliminary Examination?
So, that's all about the numbers. How to make sure that you clear the IAS prelims and be in top 12000? If the aspirant gets proper orientation and guidance, clearing prelims will turn out as an easy exercise. We provide guidance and study materials free of cost for you. Apart from clearias.com website, we have also developed ClearIAS app and the innovate ClearIAS mock test platform. Now let's share some important tips which you should not miss!
GS Paper 1 is the key now: Revise every subject!
Till 2014, the easiest and fastest way to clear Civil Service Prelims was to score high in GS Paper 2 (popularly known as CSAT). With comparatively less effort than GS Paper 1, aspirants used to score a high in this paper and cleared prelims. But with changes in the UPSC pattern in 2015, this strategy won't work in future.
The best approach to clear Prelims would be to cover every subject of the civil services preliminary exam at least at the basic level. Don't give priority to any particular area or book thinking that questions will come only from that source. Never miss easy questions from traditional subjects like History, Geography, Economics and Polity.
If you are time-crunched brush up at least NCERT books and previous year question papers. Considering tight competition, areas like culture and environment should also be given stress. Current affairs should be revised giving importance to latest government schemes and bills in the Parliament.
Take ClearIAS prelims mock exams
This is one area which distinguishes successful candidates from those who don't clear Prelims. Successful candidates make mock tests part of their regular preparation. They also revise the attempted tests to identify their mistakes. To equip aspirants to be familiar with UPSC standards, ClearIAS has released Prelims Mock Test Series with 40+ mock tests. More than 4000 high-quality questions are provided in ClearIAS online mock test platform. Tests can be taken from a laptop, tablet or mobile.
Refer our free online study materials for UPSC Civil Services Preliminary Exam: ClearIAS Notes
All essential study materials and notes to supplement traditional textbooks for each subject are given in the link: IAS Study Materials. ClearIAS has taken special care to ensure that our notes are simple and quick to learn. If you find any topic given in the textbooks as difficult to understand, search for our notes for the same (Eg: Balance of Payments or Geomorphic processes or Types of majorities in Indian Parliament).
We have given special focus to certain areas like History and Culture where good books are lacking in the market. You may refer our free online study materials for culture part. We have also provided easy to understand power point presentations for the environment section. For polity, economics, current affairs and for all papers in UPSC CSE mains too, we have created free study materials which present the difficult areas in a much reader-friendly way. Go through ClearIAS sitemap not to miss any resources.
Invest in the right books for UPSC Civil Service Preliminary Exam
Click to know more about the recommended books for IAS preparation. Build a strong foundation using basic books for each subject. NCERT texts and NIOS texts are also essential aids in Civil Services Examination at both stages – Prelims and Mains. If you focus on self-study, don't be reluctant to buy the necessary books. Links to buy online the essential books at the discounted prices from online stores like Amazon or Flipkart are given on this website.
Follow our Prelims cum Mains Approach
For GS Paper 1, we advise an integrated prelims-cum-mains approach. The ideal strategy for any IAS aspirant who is a starter would be to cover GS Mains and Prelims syllabus in detail first, and that would give the concept clarity about all major topics. The type of questions asked in Prelims and Mains differ, but there are many areas where there is overlap too. As a long-term strategy, to clear prelims and mains in a single attempt, a Prelims-cum-Mains approach is advised. Be aware of the overlapping and non-overlapping areas in the UPSC GS syllabus for Prelims and Mains.
Refer our guidance and strategies for IAS Prelims
ClearIAS.com is not just a website which provides you with online study materials. We are here to guide you on various stages of the exam. For the right guidance and exam strategies regularly follow the Prelims Guidance link. Don't forget to install Clear IAS app and enroll in Clear IAS mock test series. You may also go through the below-mentioned posts, which can help in providing proper guidance in the right areas of preparation.
Go with a relaxed mind on the exam day
On the exam day, keep a cool head. Relax and go with a calm mind. Read questions carefully and ensure that you don't make silly mistakes. Strongly believe that you can clear the civil services preliminary exam, and you will.
Read Topper's Success Stories and Testimonials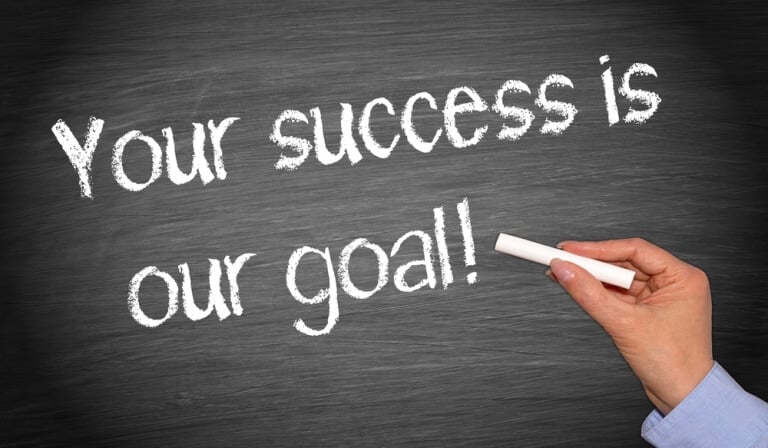 "I had used ClearIAS Prelims Test Series and it was extremely useful. I have a 3.5-year-old child. I know how I used to feed him with one hand and read and give your test in another." – Dr T Shubhamangala IAS, UPSC CSE Topper
"ClearIAS was the first UPSC preparation app I downloaded on my phone and I needed no other online help after that. Thank you so much ClearIAS!" – Avneet Punia IAS, UPSC CSE Topper
Working 24*7 in the police for the last 5 years and been out of touch  with the preparation, I took the guidance from your website, especially the ClearIAS prelims test series. I bought it and found it to be the best available online. – Poonam Dalal, All India Rank, UPSC CSE Topper
I had enrolled into the ClearIAS prelims mock test series and have been successful in clearing the civil services exam with a rank of 379. First of all a big thanks to you all at ClearIAS. ClearIAS is a great platform. – Dilmil Singh Soach,  UPSC CSE Topper
Competition is increasing! Only serious aspirants can clear UPSC CSE Prelims now!
Yes. That is a fact.
If 100 candidates appear in UPSC CSE prelims only around 3 candidates clear the first round ie. preliminary exam. Vacancies are limited, but there are a lot of serious aspirants.
One should not underestimate the competition in UPSC Civil Services Exam (CSE).
Your time is limited.
Select the right resources.
Enroll, practice and revise ClearIAS prelims mock tests series. Revise the notes and books we suggested. Success will be yours! All the best!