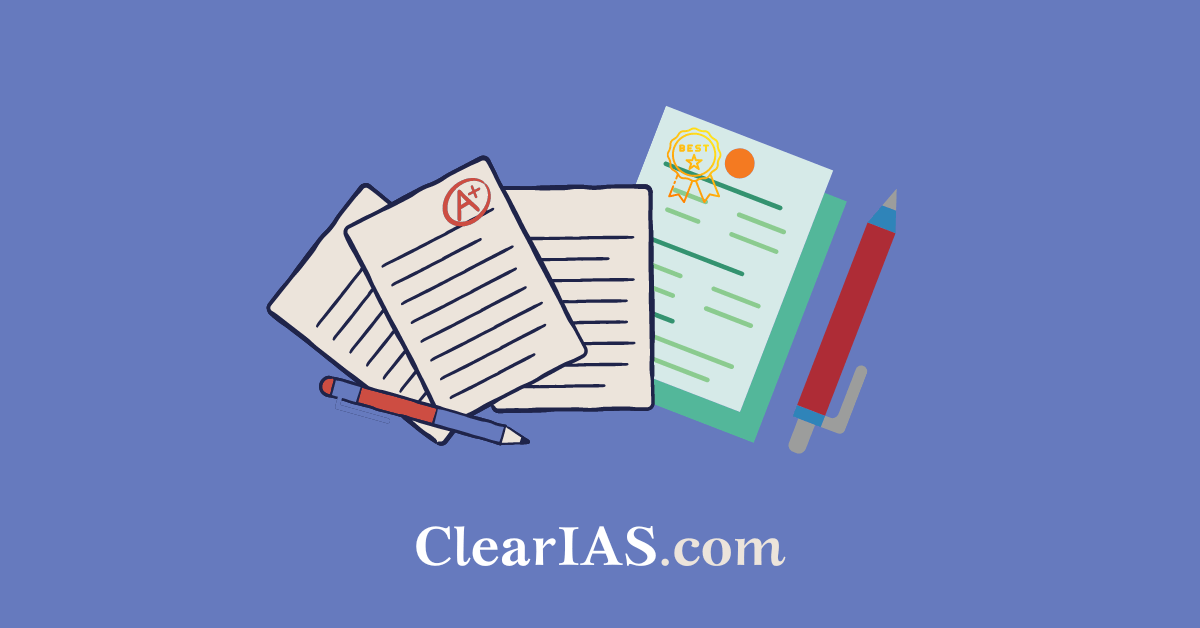 How to download the UPSC CSE Mains Admit Card? The Union Public Service Commission (UPSC) has officially released the UPSC CSE Mains examination admit card for 2023. Aspirants can read further to know more about the latest updates and more information.
What is UPSC?
UPSC is a Constitutional Body that conducts various examinations in accordance with the Rules of examination as notified by the Government of India in a just, fair, and impartial manner for making a merit-based selection and recommendation of candidates for various Group A and Group B Services of the Govt. of India.
What is CSE?
The UPSC CSE (Union Public Service Commission Civil Services Examination) is conducted for the recruitment of candidates to various Civil Services under the Government of India. These posts include the prestigious Indian Administrative Service (IAS), Indian Foreign Service (IFS), Indian Police Service (IPS) and many more services.
Recent Updates on UPSC CSE Mains -:
UPSC has now released the UPSC CSE Main Admit Card-2023. Candidates who have been qualified and have registered for the examination can download their respective admit cards from the official website of UPSC i.e. upsc.gov.in. preferably before the exam date or on the exam date.
UPSC CSE Mains 2023 Timetable
UPSC CSE Mains exam of this year, 2023 is scheduled to be held on 15th, 16th, 17th, 23rd, and 24th of September.
Each day, the UPSC Civil Services exam will be held in two sessions. Session 1 will run from 9:00 a.m. to 12:00 p.m., and session 2 will run from 2:00 p.m. to 5:00 p.m. This is also the second level of the exam. Applicants who pass the examination are entitled to participate in the third and final round, the UPSC CSE interview round.
On May 28, the UPSC CSE Preliminary Examinations were held. The results were announced on June 12, 2023. UPSC CSE Mains exam of this year, 2023 is scheduled to be held on 15th, 16th, 17th, 23rd, and 24th of September.
September 15 will have Paper-I Essay in the forenoon and there will be no afternoon session of the exam on this day.
September 16 will have Paper -II General Studies and Paper III General Studies-II in the forenoon and afternoon respectively.
September 17 will have Paper -IV General Studies-III and Paper -V General Studies-IV in the forenoon and afternoon respectively.
September 23 will have Paper- A Indian Language and Paper B English in the forenoon and afternoon respectively.
September 24 will have Paper-VI Optional Subject Paper-1 and Paper-VII Optional Subject Paper-2 in the forenoon and afternoon respectively.
Also read: Essay Course for UPSC CSE – The Art of Essay Writing
How to download the UPSC CSE Mains admit card?
Read the following instructions carefully and follow through each step to easily and successfully download your UPSC CSE Mains admit card.
Step 1: Go to the official UPSC website.
Step 2: Select the option the Admit Card Civil Services (Main) Examination, 2023 link on the homepage.
Step 3: A new window will emerge on your screen.
Step 4: Fill in your login credentials such as your registration ID and necessary details.
Step 5: You may now download the hall ticket and compulsorily get its hard copy and store it safely for further use.
Direct link for downloading UPSC CSE Mains admit card- https://upsconline.nic.in/eadmitcard/admitcard_csm_2023/
If a candidate plans to take the UPSC Main Exam 2023, candidates must print their admit card and bring it with them to the exam center on the exam day. Candidates will not be allowed to take the UPSC CSE Mains 2023 exam if they forget it.
Visit the UPSC's official website for additional information about the UPSC Civil Services Main Exam 2023.
Things to remember for UPSC CSE Mains-:
Set multiple alarms and remember to sleep early and well:
In the final week or month before the exam, you might be sleeping erratically and later than usual. But the night before D-day is too important to sacrifice sleep and tranquillity.
You've probably heard of people passing the preliminary exams despite having a restless night. Avoid becoming moved by such tales and make sure you get a good six to eight hours of sleep each night; if you don't, you'll perform poorly in exams since you won't be able to concentrate.
Moreover, set two alarms on separate devices (such as your smartphone and an alarm clock) and ensure they are far enough from the bed and set to full volume.
Have an early dinner and stick to tried-and-true foods:
You should eat a little meal at night rather than stuffing your face full of food since you want to feel good in the morning without worrying about constipation, digestion, or acidity. Don't experiment with your diet and stay away from junk food, carbonated beverages, and alcohol. Eat foods that are reputed to be stomach-friendly.
Remember to keep your morning breakfast light so that the body can take all the energy to your brain and not spend all the energy on digestion.
Read the guidelines provided by UPSC:
You don't need to take a lesson from those who do it rarely. Read all the guidelines provided by the UPSC and make sure to abide by them before, during, and after the examination.
Keep all of your stuff packed the day before:
Things that you must carry to the exam hall like ballpoint pens, admit cards, analogue watch, paper, water bottles, and any other essentials must be prepared and packed the night before the exam itself. So that you can have a tension-free and peaceful morning on the exam day.
All the very best wishes from our side for your success!
Also read: Ethics Course for UPSC: Master Ethics, Integrity, and Aptitude
Article written by Arya P. J