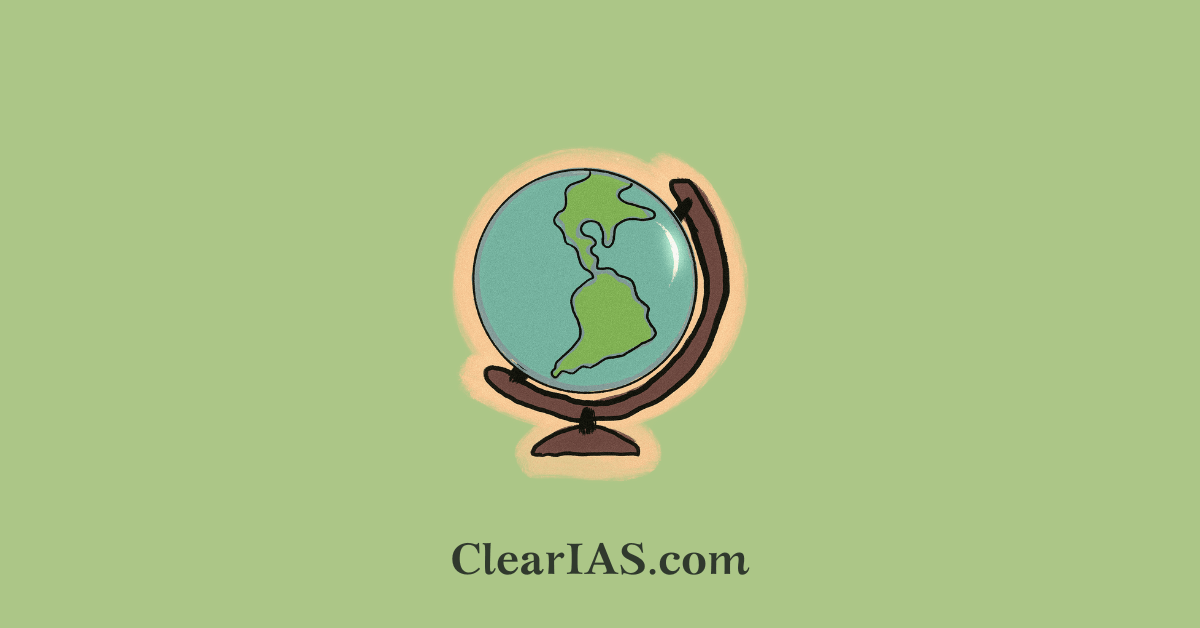 How to study world history for UPSC Civil Services mains? Read here for the Strategy and guidelines for World History Preparation for the UPSC Mains Exam.
World History is a newly added section for UPSC Civil Services Mains. But, interestingly, only events from the 18th century is included in the syllabus for GS Paper ie. events from and around AD 1700. A thorough understanding of world history will help candidates not only in GS Paper 1 but also for International Affairs Section in GS Paper 2 and also in the Essay Paper and hence ClearIAS.com advises candidates to put sincere effort in mastering the area.
UPSC Syllabus for World History in GS Mains
History of the world will include events from 18th century such as
industrial revolution,
world wars,
redrawal of national boundaries,
colonization,
decolonization,
political philosophies like communism, capitalism, socialism etc.- their forms and effect on the society.
How to prepare World History for UPSC Mains?
Minute details from World History are not expected in UPSC Mains, and a more generalistic approach is advised for this section when compared to Indian History. Don't focus too much on facts and figures, but try to develop an analytic frame of mind focused on causes and results. Questions may not be direct, but  without understanding the basics, aspirants might not get a clear picture of many situations.
World History: Understanding the basics
Some related areas to be covered for World History in accordance with the IAS syllabus are listed below.
American Revolution.

French Revolution.
Unification of Italy.
Unification of Germany.
Imperialism.
Nazism.
Fascism.
Russian Revolution.
Bi Polar World and Cold War.
Uni Polar World.
Books and Online Study Materials for World History for UPSC Mains:
NCERT Books.
 Possible Questions from World History (Mock Qns) for IAS Mains:
Disintegration of USSR was inevitable. Discuss. (10m)

How did the philosophies of French Revolution changed the course of World History? (10 m)
Emergence of USA as a super power. (10m)
Performance Evaluation of United Nations since its inception. (10m)
Opium War (5m)
October Revolution (5m)
Colonization of Asia and Africa was not a smooth journey. Discuss (10m)
NAM lost its importance in the modern world. Critically analyze. (10m).