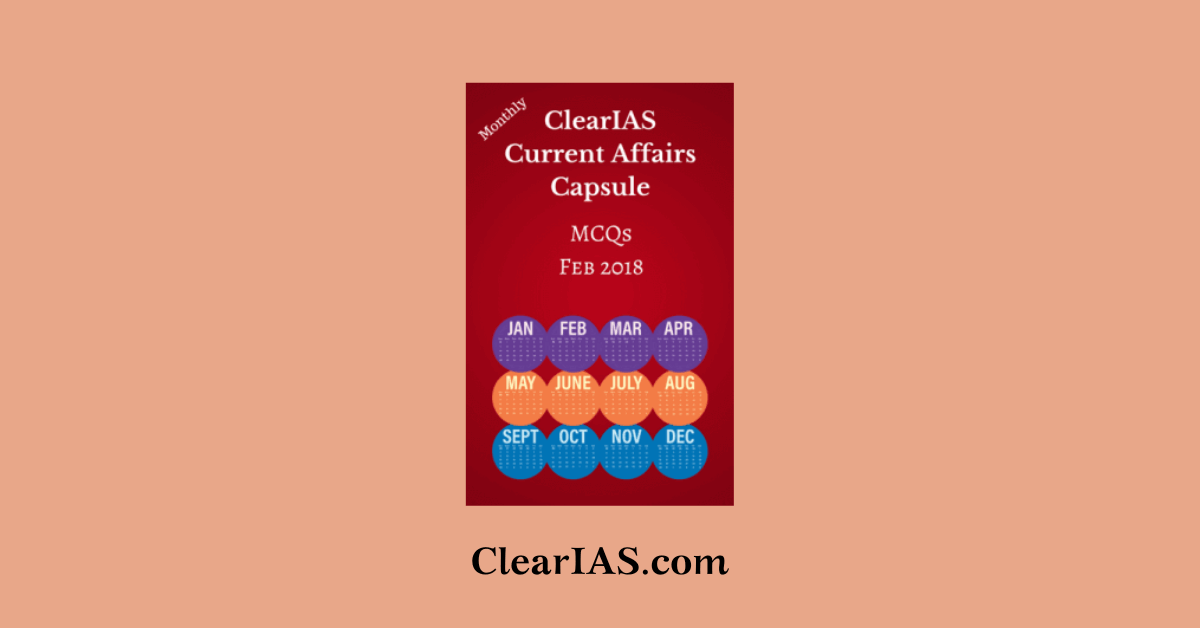 The latest ClearIAS Current Affairs Capsule (for the month of September 2018) is released. The Monthly MCQs eBooks (PDFs) can be downloaded for FREE from the  ClearIAS Store  – for a limited period.
What is peculiar about ClearIAS Current Affairs Capsules?
ClearIAS Current Affairs Capsules (CCC) are eBooks which contain all important questions (MCQs) based on the Current Affairs for each month.
As we provide Current Affairs in an MCQ format (with reference links), it makes learning interesting and faster. Moreover, you will get many questions in actual UPSC Prelims from the CCCs and ClearIAS Prelims Test Series – directly or indirectly.
Though CCCs are designed for Prelims, the Learning Zone in the PDFs is equally useful for Mains as well.
How can you download ebooks published by ClearIAS?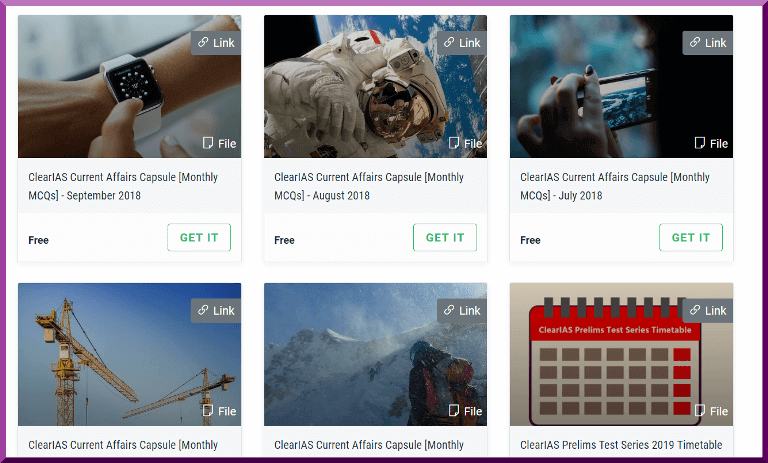 All ebooks published by ClearIAS – free and paid – are available at ClearIAS Store (accessible from the top menu).
Best Selling Ebooks @ ClearIAS Store
ClearIAS Prelims Test Series vs ClearIAS Current Affairs Capsules vs ClearIAS Email Program
ClearIAS Prelims Test Series is our flagship service. For 2019, we are conducting 40 online mock exams – which include NCERT exams, Subject-Specific Exams, Current Affairs Exams, and Full-Topic Comprehensive Exams. CSAT exams and UPSC Previous Year Questions Re-Take exams are available as add-on packages. You can join now and get instant access to already uploaded mock exams and upcoming mock exams in ClearIAS Prelims Online Mock Test Series 2019.
ClearIAS Current Affairs Capsules focusses monthly MCQs. This focuses on Current Affairs in general – touching the latest news related to polity, economics, science and tech, environment etc. Some of the good questions from CCCs are included in ClearIAS Prelims Test Series as well, but there will be a lot of additional questions in ClearIAS Prelims Test Series.
ClearIAS Email Program includes daily MCQs. We email 3 questions on a daily basis to all users to joined ClearIAS Email Program. As Mains 2018 is over, we will be starting the daily MCQs program for 2019 in full-swing soon. If you are not getting MCQs in your inbox, check if our emails land in other folders like updates/promotions. If yes, move them to the inbox. Stay tuned for more updates.