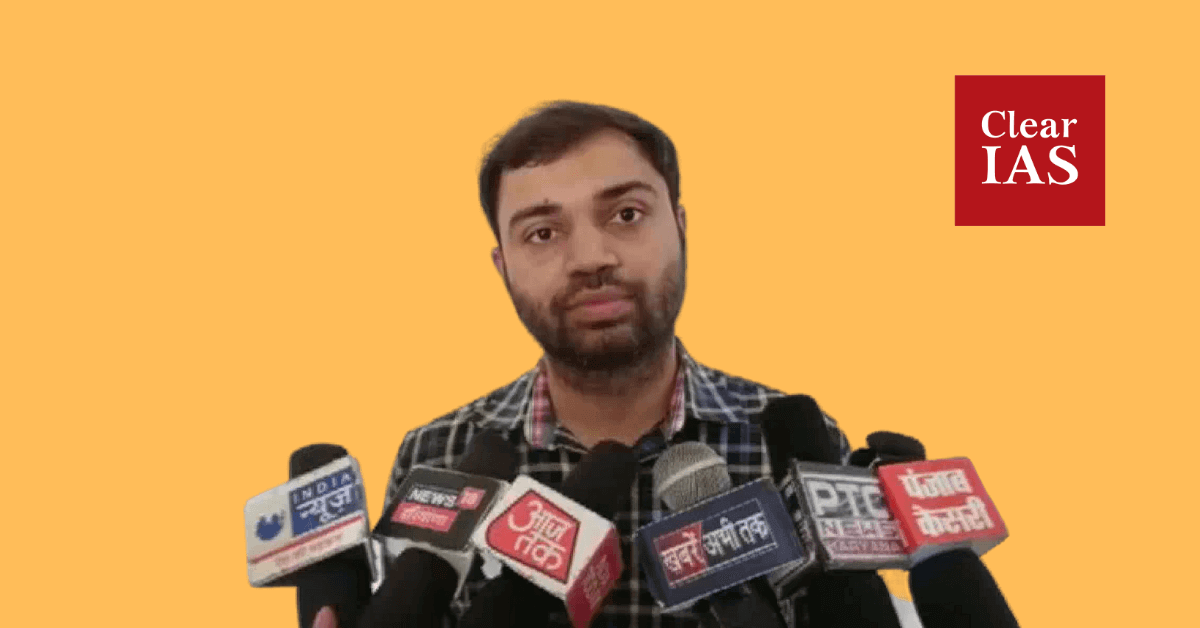 Union Public Service Commission (UPSC) announced the Civil Services Exam 2019 results. Pradeep Singh has topped the prestigious exam applied by near 10 lakh candidates.
Pradeep Singh from Haryana's Sonepat topped the UPSC Civil Services Examination, 2019.
His father is a farmer and his mother is a house-wife.
Pradeep Secures Rank 1 in his fourth attempt
"I'm feeling happy, this was my 4th attempt. I had cleared the exam last year also and joined the Indian Revenue Service (IRS). The country is facing many problems, I'll try to contribute towards solving them.", says the first rank holder.
Dream come true
"It is like a dream come true. It is a pleasant surprise for me. I always wanted to be an IAS officer. I would like to work for the deprived sections of society," Pradeep Singh told media.
What makes Pradeep Singh's achievement special?
About 10 lakh aspirants apply for the prestigious UPSC Civil Services Exam (CSE) every year. The exam is conducted to recruit candidates for services like IAS, IPS, IFS etc. Any graduate in the age group 21-32 can apply for UPSC Civil Services Exam.
Coming from a middle-class family, it was his hard work which helped Pradeep Singh to achieve his ambition. He didn't think of settling even after securing the coveted job of an IRS officer. He always wanted to be an IAS officer and worked hard for it.
Pradeep Singh's phenomenal success in UPSC CSE will definitely inspire many.
Engineer; But No…Not another IITian!
Son of a former village head, Mr Singh has grown up in Sonepat and went to the local school.
He holds a Bachelor of Engineering (Computer Science) degree from Deen Bandhu Chhotu Ram University for Science and Technology in Murthal.
Pradeep Singh is a Probationer at IRS Academy
Currently, Pradeep is undergoing probation at the National Academy of Customs, Indirect Taxes and Narcotics in Faridabad.
Quite Confident, but never expected the first rank
"I was quite confident I will get through, but I never expected the first rank," Singh told media when he came across the final results of the UPSC Civil Services Exam 2019.
Education and the agriculture sectors of the country are close to his heart.
A super-happy family
"This is unbelievable, my parents are ecstatic.", Singh says.
Father of the topper, Sukhbeer Singh, said it is a dream come true for the family.
Congratulations pouring in…