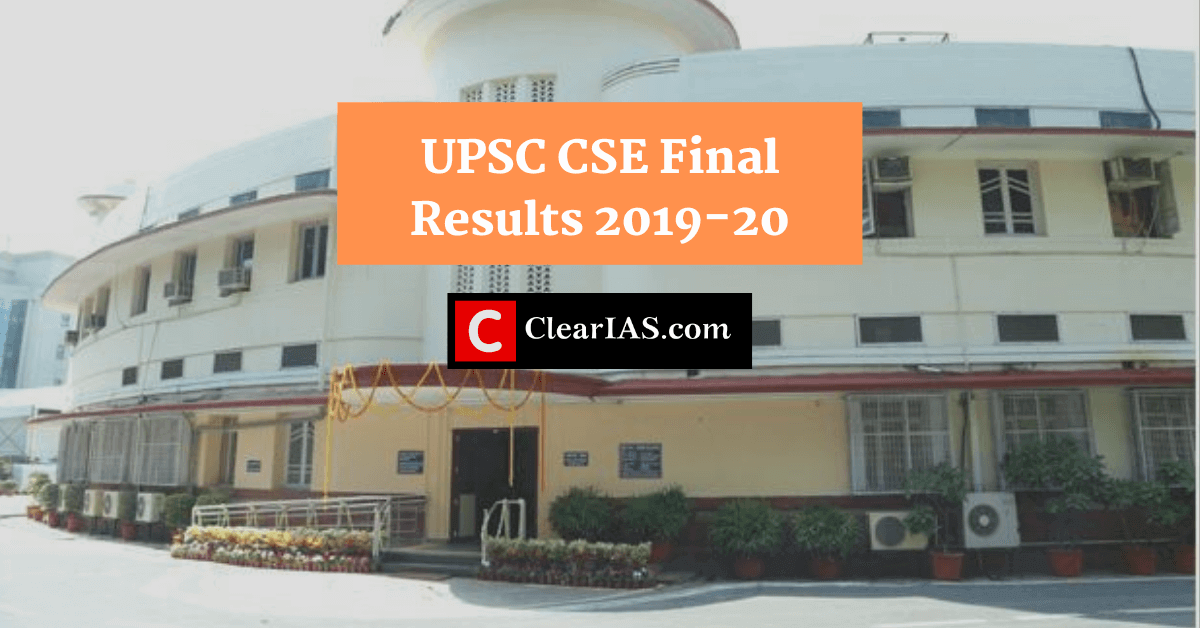 UPSC Civil Services Exam 2019 final results are announced. Many online students of ClearIAS secured top ranks to get selected into IAS, IPS, IFS etc.
Based on the result of the written part of Civil Services Examination, 2019 held by the Union Public Service Commission (UPSC) in September 2019 and the interviews for Personality Test held in February-August, 2020, the Commission has recommended 829 candidates for appointment into various services like IAS, IPS, IFS, IRS etc.
It is expected that the Commission will further recommend the second batch of candidates (around 91) through the reserve list.
UPSC Final Results 2019-20
The rigorous exam cycle (2019-20) to select the best brains in the country for the top bureaucratic positions started with the UPSC Civil Services Preliminary Exam on June 02, 2019. Prelims was followed by the UPSC Main Exam in September 2019. Those who qualified the main exam (written) were asked to appear for the UPSC personality test. UPSC interviews for about 2000 candidates were over by 30th July 2020.
The total vacancies of UPSC Civil Services Exam 2019 turned out to be 927 (much higher than the initially declared vacancies).
Toppers of UPSC CSE 2019
Pradeep Singh is the all India topper.
Jatin Kishore secured the 2nd rank.
Pratibha Verma stood third.
Many Students of ClearIAS topped the UPSC Final Rank List!
We are extremely happy to announce that many users of ClearIAS App and ClearIAS Website emerged as UPSC Toppers this year. We will be uploading the detailed interviews of our online students who secured top ranks in UPSC CSE 2019 on our website very soon.
UPSC Civil Services Exam 2019 Final Results: Toppers List
You can click this link to go through the full rank list of UPSC Civil Services Exam 2019 – with names and roll numbers. Alternatively, you can click this link to download the toppers rank list as PDF.