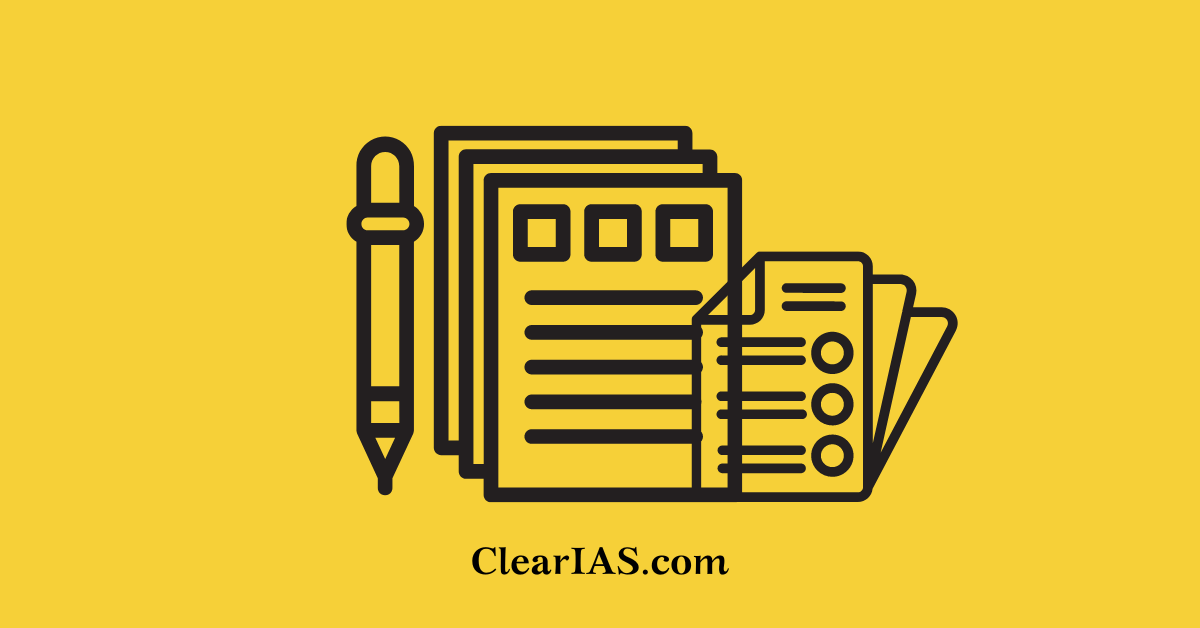 Will Civil Services Exam Syllabus Change in 2013? This is question is seriously disturbing the minds of thousands who are preparing for Civil Services Examination 2013. UPSC is yet to clarify on this, but different types of rumors are spreading all around the corners.
UPSC syllabus change for Civil Service Main Exam?
The syllabus change if any, will only be applicable for Civil Services Mains Exam as the Civil Services Preliminary Exam pattern was already changed in 2011. It was long time back when the main exam pattern was revised, and that raises a possibility for change. According to UPSC chairmain Prof. D.P. Aggarwal, UPSC has already constituted a high-power panel to look into the matter. The probable changes depend on the report of this high-power committee. The changes are most likely to be in effect from 2013, thought if the report is delayed, the changes might happen only in 2014.
How did UPSC change the Civil Services Exam Prelims syllabus in 2011?
The pattern of Civil Services Preliminary Examination has been changed in 2011 as per the recommendations of the Alagh Committee, the Second Administrative Reforms Commission and an Expert Committee constituted by UPSC under the chairmanship of Prof. S.K. Khanna (Ex-Chairman, UGC).
UPSC and Syllabus Changes for Civil Services Main Exam
On Alagh Committee Report – IAS Mains: The committee proposed to replace the optional subjects with a set of compulsory papers designed to test a broad spectrum of knowledge, skills and attitudes which would be more relevant to the requirements of entrants to the higher civil services.
If the high power committee consider this view, it is widely believed that the new pattern will be without optional subjects – there may be 6-8 compulsory papers for all – making the exam more general in nature.
The probable papers (all compulsory) according to new pattern might be as follows:
Indian History and Culture
Indian Geography + International Relations
Indian Economy
Indian Polity
Science and Technology
Current Events
Essay
Indian Language
Note: Please note that the mentioned pattern is only a probable syllabus and is not official from UPSC. It's is better to wait till official notification is out from UPSC ( Nov/Dec 2012) to know the real picture for Civil Services Mains 2013. And for all those early starters – who finishes optional subjects early – it is advisable, if you can keep this probable-pattern of change in your mind while preparation.
All the best!
Latest Update on UPSC Civil Services Exam
Dates of UPSC Civil Services Exam 2013 are announced. Though the main exam is starting 1 month late when compared with the date of UPSC 2012, the time duration for 2012 mains and 2013 mains is the same – ie. 21 days.
Prof. Nigavekar Committee (high power panel) submitted the report to UPSC and the recommendations of the Committee, were forwarded by UPSC to Govt. of India by Oct end. Now the response from Government's side is awaited.
As the details inside the report is not known, till the final notification is out from the UPSC side, nothing can be finalized. Candidates can frame their own strategies in this uncertain period or can file RTIs to check for any updates. Good luck!
(Updated Dec 5,2012)