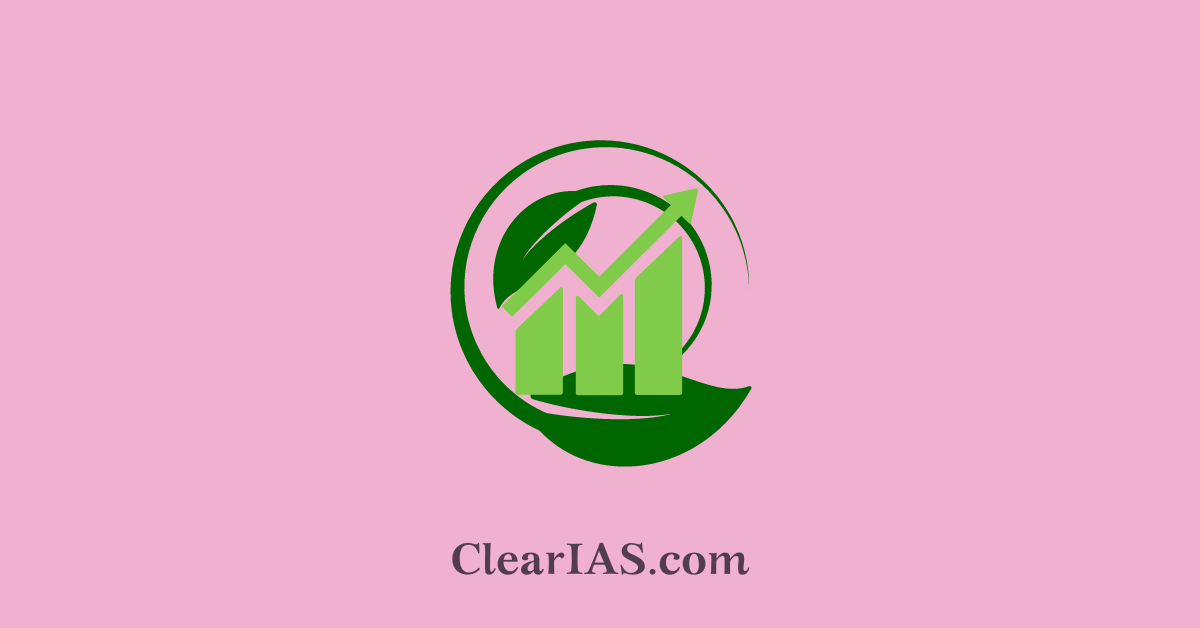 Green growth is one of the seven top priorities of the Union Budget 2023-24 for ushering green industrial and economic transition, environmentally friendly agriculture, and sustainable energy in the country. Read here to get a comprehensive understanding of India's efforts towards green energy transition.
The Union Budget 2023-24 has envisaged several projects and initiatives spread across various sectors and ministries like Green Hydrogen Mission, Energy Transition, Energy Storage Projects, Renewable Energy Evacuation, Green Credit Program, PM-PRANAM, GOBARdhan Scheme, Bhartiya Prakritik Kheti Bio-Input Resource Centres, MISHTI, Amrit Dharohar, Coastal Shipping, and Vehicle Replacement.
The aim is to accelerate the momentum for green growth in the country by forwarding new-age reforms along with finding solutions to current challenges.
The green energy announcements in the budget play a key role in establishing India as a leading player in the global green energy market. India has been the fastest in renewable energy capacity addition among major economies since 2014.
What is Green Growth?
Green growth means fostering economic growth and development while ensuring that natural assets continue to provide the resources and environmental services on which our well-being relies.
Green growth is not a replacement for sustainable development.
It provides a practical and flexible approach for achieving concrete, measurable progress across its economic and environmental pillars while taking full account of the social consequences of greening the growth dynamic of economies.
The focus of green growth strategies is ensuring that natural assets can deliver their full economic potential on a sustainable basis.
That potential includes the provision of critical life support services – clean air and water, and the resilient biodiversity needed to support food production and human health.
Natural assets are not infinitely substitutable and green growth policies take account of that.
Green growth policies are an integral part of the structural reforms needed to foster strong, more sustainable, and inclusive growth. They help in several aspects of growth-
Enhancing productivity by creating incentives for greater efficiency in the use of natural resources, reducing waste and energy consumption, unlocking opportunities for innovation and value creation, and allocating resources to the highest value use.
Boosting investor confidence through greater predictability in how governments deal with major environmental issues.
Opening up new markets by stimulating demand for green goods, services, and technologies.
Contributing to fiscal consolidation by mobilizing revenues through green taxes and the elimination of environmentally harmful subsidies.
These measures can also help to generate or free up resources for anti-poverty programs in such areas as water supply and sanitation, or other pro-poor investments.
Reducing risks of negative shocks to growth due to resource bottlenecks, as well as damaging and potentially irreversible environmental impacts.
Strategies for greener growth need to be tailored to fit specific country circumstances. They will need to carefully consider how to manage any potential trade-offs and best exploit the synergies between green growth and poverty reduction.
Green growth strategies also recognize that focusing on GDP as the main measure of economic progress generally overlooks the contribution of natural assets to wealth, health, and well-being.
They, therefore, need to rely on a broader range of measures of progress, encompassing the quality and composition of growth, and how this affects people's wealth and welfare.
India's Green Growth strategy
Green growth, from green credits to green energy to green mobility to green farming, was among the seven main priorities that the latest budget announced.
Indian green growth and energy transmission are outlined on three pillars:
Increasing the production of renewable energy
Reducing the use of fossil fuel in the economy
Rapidly moving towards a gas-based economy in the country
Measures like ethanol blending, PM KUSUM Yojana, incentives for solar manufacturing, rooftop solar scheme, coal gasification, and battery storage in the Budgets of the past few years underlined the strategy.
Other initiatives like green credit for industries, PM Pranam Yojna for farmers, Gobardhan Yojna for villages, vehicle scrapping policy for cities, and Green Hydrogen and wetland conservation are also paving the way to achieve the same.
India has been the fastest when it comes to renewable energy capacity addition among major economies since 2014.
India achieved the target of 40% contributions from non-fossil fuels in the installed electricity capacity 9 years before the target date.
India achieved the target of 10% ethanol blending in petrol 5 months before time and emphasized that the nation strives to achieve 20% ethanol blending in petrol by 2025-26 instead of 2030.
A capacity of 500 GW will be achieved by 2030.
The development of waterways in India is being given priority to encourage water-based transport and greener cargo handling.
India has to increase its battery storage capacity to 125 gigawatt hours in the next 6-7 years.
Funding has also been initiated for Battery Energy Storage Systems: a capacity of 4,000 MWH will be supported with Viability Gap Funding (VGF).
The VGF support and greater thrust on pumped hydro are critical to helping India move towards meeting the Energy Storage Obligation targets.
To further green mobility, the import of capital goods and machinery required for the manufacture of lithium-ion cells for batteries used in electric vehicles will be exempted from customs duties.
Under the National Green Hydrogen Mission, India is moving with a target of production of 5 MMT of green hydrogen.
An allocation of Rs 19 thousand crores has been made to incentivize the private sector in this field.
Other opportunities such as electrolyzer manufacturing, green steel manufacturing, and long-haul fuel cells are also being given importance.
The vision of "LiFE", or Lifestyle for Environment, will move the country and world towards an "environmentally conscious lifestyle".
India is moving forward firmly for the panchamrit and net-zero carbon emission by 2070 to usher in green industrial and economic transition.
Government Initiatives for Green Growth
Some of the other major initiatives driving India's green growth are:
PM KUSUM
PM-KUSUM (Pradhan Mantri Kisan Urja Suraksha evam Utthaan Mahabhiyan) Scheme is aimed at ensuring energy security for farmers in India.
It is honoring India's commitment to increase the share of installed capacity of electric power from non-fossil-fuel sources to 40% by 2030 as part of Intended Nationally Determined Contributions (INDCs).
The scheme was launched in 2019 with 3 components:
Component-A: For Setting up 10,000 MW of Decentralized Grid Connected Renewable Energy Power Plants on barren land.
Component-B: For Installation of 17.50 Lakh stand-alone solar agriculture pumps.
Component-C: For Solarisation of 10 Lakh Grid Connected Agriculture Pumps.
Gobardhan Yojana
India has the potential of producing 10 thousand million cubic meters of biogas from Gobar (cow dung) and 1.5 lakhs cubic meters of gas which can contribute up to 8% to the city gas distribution in the country.
Gobardhan Yojana launched in 2018, is an important component of India's biofuel strategy. In this budget, the government has announced plans to set up 500 new waste-to-wealth plants under the Gobardhan Yojana.
The Galvanizing Organic Bio-Agro Resources Dhan (GOBAR-DHAN) scheme is implemented under the Swachh Bharat Mission Gramin-Phase 2, by the Department of Drinking Water and Sanitation under the Jal Shakti ministry.
India's vehicle scrapping policy
This is a crucial part of the green growth strategy as it creates space for a cleaner fleet of vehicles.
The Vehicle Scrappage Policy launched on August 13, 2021, is a government-funded program to replace old vehicles with modern & new vehicles on Indian roads.
According to the new policy, commercial vehicles aged >15 years and passenger vehicles aged >20 years will have to be mandatorily scrapped if they do not pass the fitness and emission tests
The policy is expected to reduce pollution, create job opportunities and boost demand for new vehicles. Following the principle of Reuse, Recycle, and Recovery gives new strength to our circular economy.
PM PRANAM
The government will promote and facilitate one crore farmers to adopt natural farming through Prime Minister Program for Restoration, Awareness, Nourishment, and Amelioration of Mother earth (PRANAM).
The main objective of this scheme is to reduce the use of chemical fertilizers and promote the balanced use of chemicals, promote green growth, and reduce the negative impact on the environment.
Green Credit programme
A Green Credit program to encourage behavioral change will be notified under the Environment (Protection) Act.
This will incentivize environmentally sustainable and responsive actions by companies, individuals, and local bodies, and help mobilize additional resources for such activities.
MISHTI and Amrit Darohar
'Mangrove Initiative for Shoreline Habitats & Tangible Incomes' or MISHTI, which will involve planting mangroves along the coastline and on salt pan lands, wherever feasible, through convergence between MGNREGA, CAMPA Fund, and other sources.
Amrit Darohar is another new scheme, that will be implemented over the next three years to "encourage optimal use of wetlands, and enhance biodiversity, carbon stock, eco-tourism opportunities, and income generation for local communities".
Way forward
India has huge potential to lead the world when it comes to technology for Green Energy and it can forward, the cause of global good apart from generating Green Jobs.
Also, as the G20 President for the term, the concept of green growth being a priority area validates how sustainable development is a major vision of Indian policymaking.
The budget 2023-24 also identifies 100 projects to improve last-mile connectivity for industries like coal and ports, as well as activities that would not be considered green growth, such as building 50 extra airports.
Also, there are no funding resources for important initiatives like the National Mission on Himalayan Studies, the National Adaptation Strategy, and the National Climate Change Action Plan. This occurs at a time when Joshimath and several other Himalayan cities are undergoing land subsidence.
Thus, India has to make sure that funding is going towards low-carbon technology, as well as identify the economic sectors and environmental degradation hotspots and take action to remedy them.
-Article written by Swathi Satish