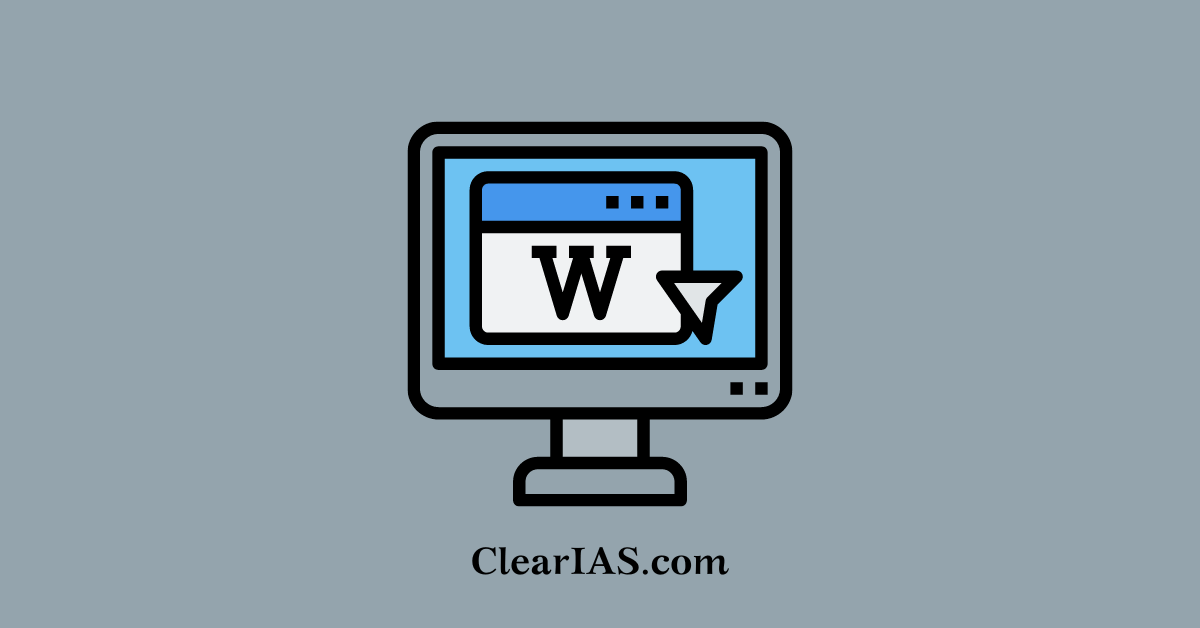 IAS aspirants have to be aware with various government schemes and programmes, particularly related with development and social justice. With numerous schemes, reports, graphs and data around, candidates often find it difficult to keep track of the details. Also there was no all-in-one destination consolidating various development initiatives of the government. But situation may change in future. The reason being the arrival of a new government website – Vikaspedia.in (Vikaspedia.gov.in).
No. Not Just for IAS aspirants! 🙂
Yes, there is no doubt that Vikaspedia.in will be useful for IAS aspirants. ClearIAS.com has already added it in our list of the most useful websites for IAS preparation (One more website to refer! 🙂 ). But this portal is for the general public, interested in government initiatives for development. Just like Wikipedia, Vikaspedia also allows user contributions and editing.
More about Vikaspedia
Vikaspedia is a knowledge portal targeting specific country needs in the domain of social development. This multilingual portal is developed as a single-window access to information, products and services, with specific objective of reaching the 'un-reached' communities of India, especially poor. It catalyses the use of ICT tools for knowledge sharing, leading to development.
Vikaspedia seeks to bridge the gap between the poor and development, by providing links to government, civil society groups / NGOs and private institutions. The ultimate goal is to create a service-oriented, people-friendly and demystified Information Technology (ICT) for Development in service of communities through country-wide collaborations.
Who developed Vikaspedia.gov.in?
This portal is developed as part of the India Development Gateway initiative of the Department of Electronics and Information Technology, Ministry of Communications & Information Technology, Government of India and implemented by Centre for Development of Advanced Computing (C-DAC), Hyderabad.
About C-DAC
Centre for Development of Advanced Computing (C-DAC) was established in March 1988, as a Scientific Society of the Ministry of Communications and Information Technology (formerly the Department of Electronics), Government of India. C-DAC, is primarily an R&D institution involved in the design, development and deployment of electronics and advanced Information Technology (IT) products and solutions including the celebrated PARAM series of super computers.
Back to our topic of interest, how can Vikaspedia help in UPSC preparation?
As of now importance in Vikaspedia has been placed on six major areas. They include Agriculture, Health, Education, Social Welfare, Energy and e-governance. Let's see how Vikaspedia can be helpful to study Social Welfare.
There are various sub-sections under Social Welfare link. They include the following:
Women and Child Development
Scheduled Tribes Welfare
Scheduled Caste Welfare
Backward Classes
Unorganised Sector
Financial Inclusion
Minority Welfare
Differently-abled Welfare
Senior citizen Welfare
Rural Poverty Alleviation
Urban Poverty Alleviation
NGO-Voluntary Sector
Discussion Forum – Social Welfare
Unorganised sector
Poverty alleviation in India
Senior citizens
Disaster management
Financial inclusion
Social welfare policies
Under each of these sub-topics, explanations and links are provided to understand the concepts and development initiatives by Government of India. Ofcourse, Vikaspedia might not replace all Government of India websites and reports, but if proper user contribution happens, this portal will turn quite helpful for quick understanding of the government initiatives for development. All aspirants are advised to take maximum benefit of all government websites including Vikaspedia.