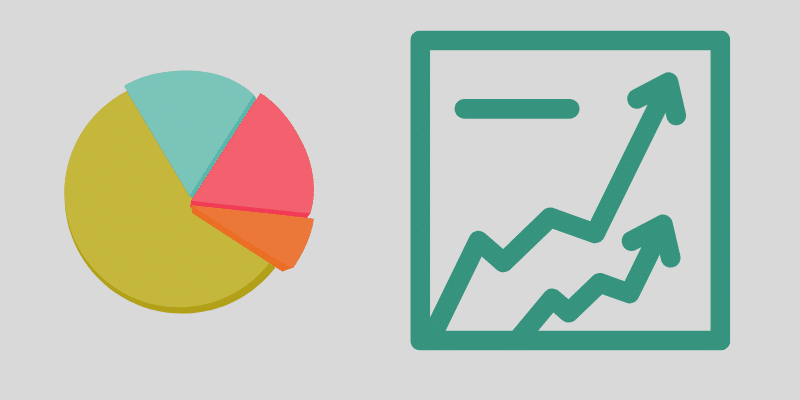 Just like the Budget, Economic Survey is a very important document for anyone interested in Indian Economy. Are you in search of the latest Economic Survey ie. Economic Survey 2018-19?
The latest Economic Survey – Economic Survey 2018-19
Are you thinking that the latest economic survey released by the Ministry of Finance is Economic Survey 2019?
Many get it wrong. They confuse it with the budget year.
The Economic Survey which will be released in 2019 will be titled Economic Survey 2018-19.
Indian Budget 2019-20 vs Economic Survey 2018-19
For ease of understanding, I would like to state that Budget is a forward-looking document while Economic Survey is a backwards-looking document.
Yes, this may be an over-simplification. However, try to understand this key difference.
Indian Budget deals with receipts and expenditure estimated for the next financial year. That's why the latest budget is titled Budget 2019-20 – considering that the financial year extends from April 1st 2019 to March 31st 2020.
On the contrary, Economic Survey mostly focuses on the performance of Indian Economy during the current financial year – that is 2018-19. It will contain a lot of statistics and data regarding the Indian Economy from April 1st 2018 to March 31st 2019.
How can you download (or buy) Economic Survey 2018-19?
Economic Survey 2018 is not yet released (as on the date we write this post).
When it is released, it will be available in the following links:
It is usually released a day before the Union Budget is presented in the Parliament. However 2019 being an election year, the budget presented on February 1 was an interim budget. Economic Survey 2018-19 was not presented along with Interim Budget 2019-20.
As per the sources and news reports, Finance Ministry is planning to release Economic Survey 2018-19 only with the Union Budget 2019-20 – after the elections.
"Are old editions of Economic Survey useful?"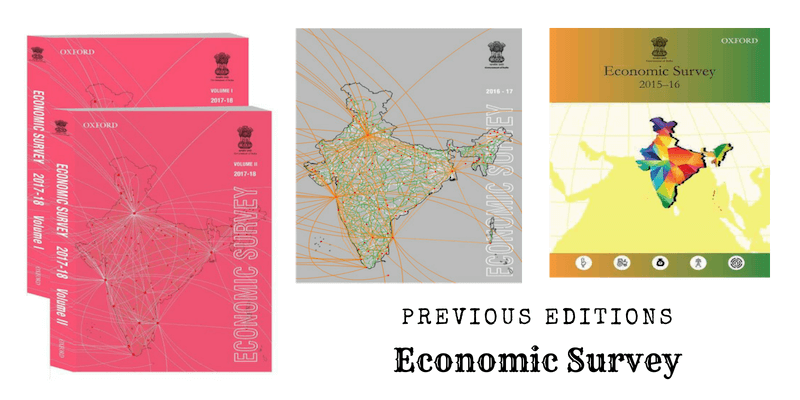 Yes, of course.
Economic Survey is full of interesting data, figures, graphs, estimates, and projections (interesting for economics enthusiasts 🙂 )
While every data may not be significant now, almost all Economic Survey will contain excellent analysis on many current themes – relevant after many years. For example, Economic Survey 2016 had a chapter on Universal Basic Income – which is now again in news.
If the latest economic survey is not released before your exams, you should refer to the previous issues of the Economic Survey.