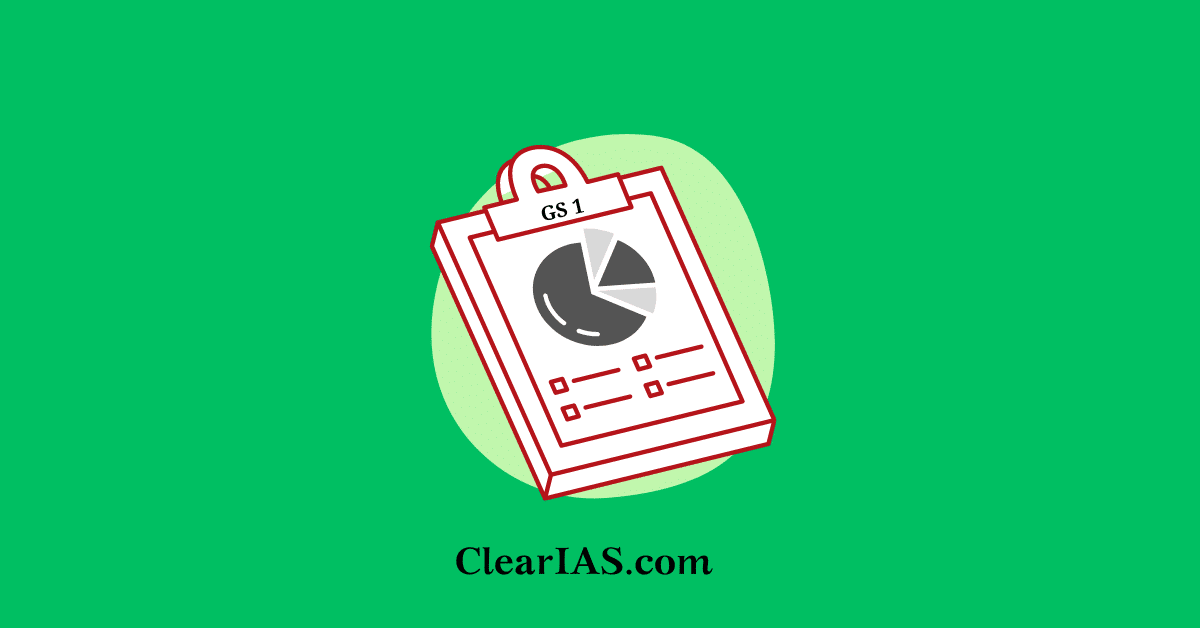 General Studies 1 Paper Syllabus for UPSC Civil Services Mains Exam consists of the below major areas: Indian Heritage and Culture, History and Geography of the World and Society. The detailed syllabus with direct links to ClearIAS online notes is given below:
General Studies 1 Paper Syllabus for UPSC Civil Services Mains
Indian culture
Salient aspects of Art Forms, Literature and Architecture from ancient to modern times.
Modern Indian History
World History
Events from the 18th century such as:
Indian Society
World Geography
Learn more…
While the UPSC CSE Syllabus for General Studies Paper 1 (GS1) can be quickly revised through the above links, for a detailed study more resources needs to be referred.
In this aspect, we suggest three resources.
(1) ClearIAS Online Study Materials
ClearIAS always strive to reduce the workload of aspirants by providing the most effective study materials which are simple and easy to learn.
If you are looking for the latest articles published on the ClearIAS website/app, check ClearIAS Blog. We have 1000s of highly useful notes published topic-wise.
(2) ClearIAS Video Classes
If you are looking for online classes and personal mentorship for UPSC Civil Services Exam, join ClearIAS Classes.
ClearIAS Classes involve expert guidance from top faculties and mentors in India – which will help you learn fast and focused.
ClearIAS Prelims cum Mains (PCM) course is an umbrella program which offers most of the resources of ClearIAS like video classes, mock exams, study materials etc in a single package.
(3) Reference Books for UPSC CSE Mains General Studies Paper 1
The books recommended by ClearIAS for UPSC preparation are provided in the link IAS Books.
Also, check some of the popular books used by aspirants as given below.
The Wonder That Was India – A.L. Bhasham. (Culture)
India's Ancient Past – R.S. Sharma. (Culture)
Indian Art and Culture – Nitin Singhania. (Culture)
History Of Modern India – Bipan Chandra. (History)
India's Struggle For Independence – Bipan Chandra. (History)
India After Gandhi – Ramchandra Guha (History – GS1)
Norman Lowe OR History of Modern World – Jain and Mathur (World History – GS1)
Social Problems In India – Ram Ahuja. (Indian Society – GS1)
Geography of India – Majid Husain. (Geography)
Oxford School Atlas – Oxford. (Geography)
Certificate Physical and Human Geography – Goh Cheng Leong. (Geography)