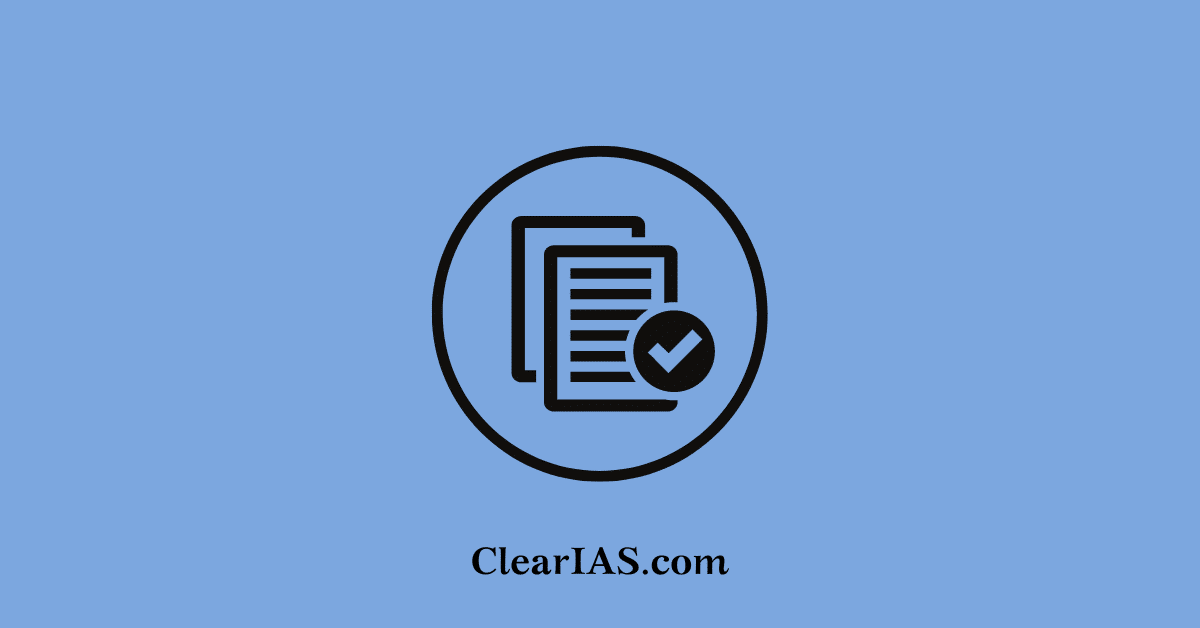 UPSC has published the final results of UPSC Civil Services Exam 2015. Out of the 1164 vacancies for which UPSC conducted the Civil Services Exam (CSE), 1078 candidates are recommended in the first rank list. 86 remaining posts are to be filled from the consolidated reserve list maintained by UPSC based on the ranks in the same exam, which will be published later.
Marks of all candidates who gave Prelims, Mains or Interview will be available on the website within 15 days from the date of declaration of result.
Toppers of UPSC CSE 2015
22 year old Delhi girl, Tina Dabi is the all India topper. Athar Aaamir Ul Shafi Khan secured the 2nd rank. Jasmeet Singh Sandhu stood third.
Congratulations to the toppers!
We feel very happy and satisfied if any of our articles, guidance, online study materials, prelims test series or mains test series archives or interview tips – on clearias.com website/Clear IAS mobile app – helped any of the candidates to make it into the rank list. ClearIAS.com would like to congratulate all those who successfully cleared the Civil Services Exam. Our best wishes as you begin the journey to serve the nation. And to those who didn't clear the exam – such moments are a part of life. This must not deter you from your future endeavors.
Share your story: Clear IAS – Toppers Interviews
Whether or not referred clearias.com during your preparation, we welcome all the toppers to share their story in our platform to inspire future aspirants. Our readers are eagerly waiting to know from the toppers their preparation strategies. That would also help us to improve our platform based on the feedback.
Interested candidates who gave UPSC Civil Services interviews can share their story, experience, preparation methods, success tips etc in Civil Services Exam Toppers Interview series. We shall send the model interview questionnaire and details if you contact us at: contactus[at]clearias[dot]com, highlighting UPSC Interview in the subject line. Thanks and all the very best in career and life! Be an asset for the nation!
Know your probable service based on last year trends!
If you are confused about the allocation based on your rank/category, please refer our article – 'Till rank can an aspirant get into IAS, IPS, IFS etc?', which is prepared on the basis of data collected from last 8 years (from 2007-2014). You may share with your friends/toppers via Whatsapp or Facebook.
UPSC CSE 2015: 1164 vacancies and 9.5 lakh applications!
The Civil Services Examination (CSE) is conducted by the UPSC annually in three stages – preliminary, mains and interviews. The civil services preliminary examination (objective test) was conducted on August 23 last year. About 9.5 lakh candidates had applied for it, but only approximately 4.5 lakh appeared for the examination. Of these, 15003 were declared qualified for the main examination (written test). The main examination was held in December 2015.
The result of the civil services main examination was declared on the last week of February, 2016. About 2800 candidates were declared qualified for the personality test. Personality tests were held from March 8 to May 6.
Vacancy break-up for each categories – UPSC CSE 2015
1164 candidates have been recommended for appointment. The candidature of 34 recommended candidates is provisional. The vacancy break-up for each category is as follows (including provisional candidates in the rank list):
GENERAL- 499
OBC – 314
SC – 176
ST – 89
TOTAL = 1078
Consolidated Reserve List Break-up (names not published now)
In the consolidated reserve list, UPSC keeps the names of 172 candidates, ie. double the number of remaining vacancies (86).
Category-wise vacancies for each service – UPSC CSE 2015
The total number of seats for a general category candidate is only 585. Only 499 candidates among general category candidates placed in the first rank list.
Toppers of UPSC Civil Services Exam 2015 – Rank List
Details are published in official UPSC website. The first column is serial number and not all India rank. Both coincide for candidates qualified in general merit (roughly till rank 600), but all India rank is different from the serial number for the rest of the candidates who fall under reservation category. The second column is roll number and the third column is the name of the candidate.
CIVIL SERVICES (MAIN) EXAMINATION, 2015: S.NO. ROLL NO NAME
1 0256747 TINA DABI
2 0058239 ATHAR AAMIR UL SHAFI KHAN
3 0010512 JASMEET SINGH SANDHU
4 0000123 ARTIKA SHUKLA
5 0015876 SHASHANK TRIPATHI
6 0105343 ASHISH TIWARI
7 0575838 SHARANYA ARI
8 0708525 KUMBHEJKAR YOGESH VIJAY
9 0147086 KARN SATYARTHI
10 0636176 ANUPAM SHUKLA
11 0030357 ANURAG CHANDER SHARMA
12 0835059 ASHISH
13 0003413 SIDDHARTH JAIN
14 0891407 KIRTHI C
15 0003562 PRATAP SINGH
16 0714225 SHRIKRISHNANATH B PANCHAL
17 0430914 AMIT PAL
18 0699076 ANSHUL GUPTA
19 0236963 SWETA AGARWAL
20 0925445 VIPIN GARG
21 0066104 SHALINI DUHAN
22 0019455 SALONI RAI
23 0022536 PRATHAMESH KUMAR
24 0000492 KHUMANTHEM DIANA DEVI
25 0022318 CHANDRA MOHAN GARG
26 0456444 DIBYA JYOTI PARIDA
27 0037646 PULKIT GARG
28 0055401 NITIN SANGWAN
29 0587198 PANKAJ ASHIYA
30 0003629 INDU RANI JAKHAR
31 0037990 ABHISHEK PANDEY
32 0896577 MEGHA BHARDWAJ
33 0013689 ANAND O
34 0538240 ASHWINI KUMAR PANDEY
35 0523014 KUMAR ASHIRWAD
36 0291257 ABHINAV GOEL
37 0221683 VAITHINATHAN R
38 0226141 ABHIMANYU GAHLAUT
39 0004854 SARNEET KAUR BROCA
40 0018532 GAZAL BHARADWAJ
41 0278610 SHAILESH KUMAR
42 0007433 JATIN LAL
43 0627208 KUMAR HARSH
44 0455443 LOKESH MISHRA
45 0571235 RISHI TRIPATHI
46 0038621 SAURABH GAHARWAR
47 0604884 ANSHUL AGARWAL
48 0431640 DARSHAN H V
49 0004531 TORUL S RAVEESH
50 0123950 ZENDAGE HANUMANT KONDIBA
51 0008325 AMIT YADAV
52 0818438 RICHIE PANDEY
53 0724855 ASHISH DAHIYA
54 0396265 RAVI PRAKASH
55 0858813 GARIMA SINGH
56 0715996 SRIKANTH H S
57 0019891 ABHISHEK GOYAL
58 0271535 NAZUK KUMAR
59 0034989 MANJU
60 0077002 ATUL VATS
61 0167142 RAVI MITTAL
62 0002085 ANURADHA PAL
63 0000724 AAYUSH GARG
64 0000437 MISHA SINGH
65 0012868 VALLURU KRANTHI
66 0597702 VARSHA SINGH
67 0041175 SANDEEP KUMAR GHOSH
68 0415846 ANNAPURNA GARG
69 0017452 NITIN GAUR
70 0163306 VISHU MAHAJAN
71 0276079 KUMAR ABHISHEK
72 0423425 SIBI ADHITHYA SENTHIL KUMAR
73 0007862 VISHAL SINGH
74 0005518 ANEESH DASGUPTA
75 0134480 EESHA PRIYA
76 0466536 VIPIN KUMAR JAIN
77 0006618 ANKUR
78 0362674 SIMRANJEET SINGH KAHLON
79 0002469 VINAY GOYAL
80 0005396 VIVEK KUMAR
81 0052916 ANUPAM MISHRA
82 0041443 P PRAVINYA
83 0489996 BANDANA POKHRIYAL
84 0202422 RAMAKRISHNA CH
85 0144451 ALANKRITA PANDEY
86 0890004 NARENDRA KUMAR SHAH
87 0403901 MUKUL KUMAR GUPTA
88 0026385 VAIBHAV CHAUDHARY
89 0003523 SUMANT SAHAY
90 0014553 HARSIMRAN SINGH
91 0459657 RAKESH KUMAR
92 0089925 SRI VATSA SEHRA
93 0008542 GANDHARVA RATHORE
94 0300647 JAYATI SINGH
95 0015562 VISHAL KUMAR
96 0266880 CHARCHIT GAUR
97 0829376 TRILOK BANSAL
98 0141945 SOHAG SEN
99 0399914 GAURAV SINGH SOGARWAL
100 0188999 HARSH CHIRANIA
101 0005325 VASANA VIDHYA SAGAR NAIDU
102 0017879 AMARPREET KAUR SANDHU
103 0066008 JONNALAGADDA SNEHAJA
104 0022205 VIPUL BAWA
105 0535527 SRINIVAS GOWDA R
106 0407294 NAMAN UPADHYAYA
107 0013831 NIKHIL PATHAK
108 0355037 NEETHU RAJAN
109 0180519 PRAMYESH BASALL
110 0009951 AMRITA BANERJEE
111 0590698 MOHAMMED IKRAMULLA SHARIFF
112 0000572 HARSH VARDHAN AGARWALLA
113 0813202 DEEPTHI A
114 0006634 LIPI SINGH
115 0366842 SUDHANSHU
116 0046747 ANKUR GUPTA
117 0664435 ELAMBAHAVATH K
118 0023201 ATUL SHARMA
119 0478306 SHREERANJANI K
120 0001036 MOHIT HANDA
121 0290131 YASHBIR SINGH
122 0503478 ASHOK MISHRA
123 0423662 SAURABH
124 0011594 BONDAR SIDDESHWAR BALIRAM
125 0446301 APARNA GUPTA
126 0714849 CHANDER MOHAN
127 0407622 SAMIR SAURABH
128 0124182 VINIT AGRAWAL
129 0014208 VASUMANA PANT
130 0716072 MITHUN KUMAR G K
131 0020276 VANDANA GARG
132 0594777 SWAPNIL G WANKHADE
133 0000510 AGAM JAIN
134 0686433 AMRITA DUHAN
135 0097595 SHAIKH SAMEER ASLAM
136 0001795 YASHIKA MEHTA
137 0007508 AKRITI
138 0625792 KANTESH KUMAR MISHRA
139 0393584 RISHIKESH SWAMINATHAN
140 0159386 RACHIT RAWAT
141 0003573 RAJAT SAKLECHA
142 0807401 SAURABH
143 0628999 SANDEEP SINGH GILL
144 0003347 ARPIT JAIN
145 0006958 PREETI YADAV
146 0069223 GURLEEN KAUR
147 0172011 JEEVA MARIA JOY
148 0298034 ANJANI ANJAN
149 0244591 ASIM ANWAR
150 0001695 VEMURI V L AMBARISH
151 0038109 AMIT TOLANI
152 0008842 RAVINDRA GOSWAMI
153 0007322 RICHA TOMAR
154 0007027 AMITESH KUMAR
155 0498577 KETAN BANSAL
156 0006269 SAURABH KUMAR AGRAWAL
157 0000665 HARSH KUMAR
158 0198206 POTHARAJU SAI CHAITANYA
159 0595650 NIVEDITA NAIDU
160 0008372 ANANDH K
161 0034860 ANUBHAV BHARADWAJ
162 0153785 RISHAV KUMAR JHA
163 0041370 AMIT KUMAR
164 0572658 NEELABH ROHAN
165 0550619 ANJANI KUMAR JHA
166 0032222 SUMIT BHATIA
167 0048985 S ASKER ALI
168 0058294 AYUSH AGRAWAL
169 0627927 P KRISHNAKANT
170 0419123 PREMSUKH DELU
171 0459099 MANI LAL PATIDAR
172 0153828 KSHAMA MISHRA
173 0340607 VATSALA GUPTA
174 0551989 VAKUL JINDAL
175 0906217 POOVITHA S
176 0377104 PATEL RAVINDRA DAHYABHAI
177 0007202 ANKUR AGGARWAL
178 0002885 NISHANT AGRAWAL
179 0206647 ALLATIPALLI PAVAN KUMAR REDDY
180 0420800 Y RISHANTH REDDY
181 0572663 VISWANADH R
182 0038602 HENA KUMAR SUKHNA
183 0024216 VARUN GUNTUPALLI
184 0650817 JAGPAL SINGH DHANOA
185 0471513 ARVIND SUKUMAR
186 0128160 S M QASIM ABIDI
187 0142076 BOTRE ROHAN PRAMOD
188 0299977 BHAVYA VERMA
189 0011316 MAHESH KUMAR R
190 0654682 SURINDER SINGH
191 0006249 V G SATISH PASUMARTHI
192 0475128 ANKIT KHANDELWAL
193 0228720 CHETAN T S
194 0240940 PADMANABH BARUAH
195 0471672 DEEPAK
196 0031871 VAIBHAV SAXENA
197 0001071 SWAPNIL KHARE
198 0043212 SHILPI
199 0207412 SAGARIKA NATH
200 0021566 PANDVE RAHUL TUKARAM
201 0072932 ISHAN PRATAP SINGH
202 0004410 ABHISHEK GUPTA
203 0040634 ANANT DWIVEDI
204 0028082 PRATIKSHA JHARKHARIYA
205 0450120 ABHINANDAN
206 0262186 HRIDAY KANT
207 0003700 MUDIT JAIN
208 0022889 ASHUTOSH DWIVEDI
209 0000263 SHEEMA NABI QASBA
210 0005161 BIDISHA
211 0564579 UTKARSH
212 0001953 SAUJANYA SINGH
213 0364195 P D NITYA
214 0004814 SHASHVAT KUMAR
215 0247609 ASIF K YUSUF
216 0440588 VENKATESWAR SALIJAMALA
217 0005910 GUNJAN SHARMA
218 0173372 NIDHI RANI
219 0010936 NIDHI BANSAL
220 0231031 GAVHANE NAVNATH KONDIBA
221 0595527 ANUPAM
222 0044880 LAKSHAY SHARMA
223 0168994 DIGANT ANAND
224 0023223 MANISH KUMAR
225 0206604 PRITPAL KAUR BATRA
226 0357349 JAYA LAKHWANI
227 0011232 VIKAS PRAJAPATI
228 0064049 NARENDER SINGH BHANDARI
229 0032275 KARTIKEY DUBEY
230 0343648 SURBHI GARG
231 0847563 AMAN MITTAL
232 0047759 KINTHADA PRAVALIKA
233 0507081 BHOYAR HARSHAL NARAYANRAO
234 0028712 P UDAY KUMAR
235 0000390 DEEPAK ANAND
236 0051731 GOVIND KUMAR
237 0141304 SATYA PRAKASH
238 0182413 KULKARNI MUKUL MILIND
239 0009485 AKRITI SAGAR
240 0415308 SHASHANK REDDY
241 0192585 VAIBHAV SHUKLA
242 0061101 KULDEEP DWIVEDI
243 0019320 PUNIT DAGA
244 0367438 SONIA NAIN
245 0380844 GOVIND MOHAN
246 0031767 DEVANSH YADAV
247 0077650 SURBENDU THAKUR
248 0007492 KIRODI LAL MEENA
249 0155976 GAURAV BENAL
250 0004076 NIMIT MEHTA
251 0007220 AKHIL GOEL
252 0004169 VARUN GOYAL
253 0817986 SANDEEP AHUJA
254 0011150 HARENDRA NARAYAN
255 0321352 ARSH VERMA
256 0648120 JYOTINDER KAUR BAJWA
257 0013608 GHODKE ROHIT RAMESH
258 0679194 RAJA BANTHIA
259 0209567 ANANYA SINHA
260 0004359 AMITABH MISHRA
261 0013924 KASTURI CHAKRABARTY
262 0033288 DEVI LAL
263 0478895 VIJAYANIRANJANAMURTHY B M
264 0683487 ARUN K VIJAYAN
265 0195816 RIMJHIM PANDEY
266 0076587 GAURAV GUPTA
267 0320361 FARHA HUSSAIN
268 0096757 RAM KRISHNAN R
269 0008672 SMRITI MISHRA
270 0284658 BANDLA DINESH ADITYA
271 0461483 RAKESH RATHI
272 0575794 AMIT KUMAR PANCHAL
273 0409017 SHAKIL AHMAD GANIE
274 0007435 NIVYA P SHETTY
275 0005618 VIKAS JAKHAR
276 0045066 TUSHAR SRIVASTAVA
277 0006113 ALOK KUMAR SINGH
278 0924179 AKSHAY PRALHAD KONDE
279 0043829 RAHUL DEO
280 0289311 ABHISHEK MEENA
281 0620171 DEEBA FARHAT
282 0452190 SRIVATSAN
283 0197693 KHATALE RAVINDRA DNYANESHWAR
284 0068994 PRABODH SHARMA
285 0012788 AYUSHMAN SHUKLA
286 0421817 SACHIN JAIN
287 0146055 MRITYUNJAY BANSAL
288 0085393 PRIYANKA SHARMA
289 0013769 SAHIL ARORA
290 0219526 YOGESH CHOUDHARY
291 0247940 A MANJU
292 0024377 ARUSHI SHARMA
293 0135145 ANSHUL KUMAR
294 0000574 ABINASH KUMAR
295 0883290 S VANDANA RAJ
296 0209849 BHAVYA I V
297 0007059 RAHUL KUMAR
298 0565356 ANKUR
299 0055436 SREYA A S
300 0382976 VIVEK CHAUHAN
301 0207808 KARTHIKEYAN G
302 0019417 ABHINAV AGNIHOTRI
303 0022464 VEDANT KANWAR
304 0021105 ABHISHEK J JAIN
305 0628980 SOURABH JAIN
306 0003526 RAHUL GUPTA
307 0330815 SHREELEKHA SHROTRIYA
308 0506094 POONAM
309 0356425 PARMOD KUMAR SHEORAN
310 0209402 PARMAR TEJAS DILIPBHAI
311 0427848 OM PRAKASH
312 0001077 RAHUL KUMAR
313 0007309 SACHIN KUMAR
314 0064985 GYANENDRA KUMAR GANGWAR
315 0082775 RAJEEV GARG
316 0004165 MOHAMMAD ARSHAD
317 0074252 POONAM
318 0234518 GUNNU SUDHIR
319 0023512 AKSHAY GOPAL
320 0186646 GAURAV GARG
321 0015259 PRATEEK SINGH
322 0203965 SHRUTI
323 0309495 RAHUL LATIYAL
324 0530679 SUDHAKAR
325 0016879 Y VISHNU VARDHAN REDDY
326 0171295 UPPALURI MEENA
327 0021388 JITESH V PATIL
328 0720985 KATE ASHISH AVINASH
329 0784074 RAVI VERMA
330 0214729 ADITYA BAJPAI
331 0078151 HARDEEP SINGH
332 0727390 KAUSTUBH
333 0280274 BHADJA RIDHAM DHIRAJLAL
334 0014127 SAURABH KATIYAR
335 0016591 PATEL KOMAL
336 0035619 KANIKA DUA
337 0619254 SHAILENDRA SINGH INDOLIYA
338 0068100 MANISH YADAV
339 0003850 DEEPIKA SINGH
340 0036075 KHANDAGALE PATIL PANKAJ PANDIT
341 0281139 ABHILASH MISHRA
342 0357386 VIBHORE R GOYAL
343 0045822 GOPI B
344 0198121 PATIL AKSHAY PADMAKAR
345 0357064 KODALI GOKUL
346 0627247 ANSHU YADAV
347 0001649 ABHINAV KUMAR
348 0001836 SRIDHAR CHAMAKURI
349 0422297 KUMAR MANISH SINHA
350 0080932 G L NARASIMHAM
351 0613123 ADYANSH DABAS
352 0005719 RAUSHAN KUMAR
353 0003210 KISHORE KSHIRSAGAR LAKSHMAN
354 0007023 CHETULE SANJEEV VINAY
355 0002590 MINHAJ UDDIN NIZAMI
356 0212333 VARUN SONI
357 0886227 MANISH DEO MISHRA
358 0027250 RAHUL P
359 0700270 DAANISH INDER SINGH GILL
360 0101941 NITIKA DUBEY
361 0116106 SHAIKH ANSAR AHAMAD
362 0309693 PRIYANKA SINGH
363 0768947 KANDI PRAVEEN
364 0012452 JITENDRA DUDI
365 0268882 MANISH GUPTA
366 0445796 SARAVANAN S
367 0137178 SUBHANKAR MOHAPATRA
368 0170923 KUMAR SUNNY RAJ
369 0012826 AGRAWAL NAVEEN
370 0006652 NIRAJ KUMAR JHA
371 0774423 NIHARIKA GUPTA
372 0000054 NISHANT KUMAR
373 0274000 CHANDAN KUMAR
374 0197742 RAHUL NARWAL
375 0030344 SHANTANU AGARWAL
376 0255420 NITIN GUPTA
377 0004711 SHINDE DATTATRAYA BHAUSAHEB
378 0327695 GAUTAM THAPLIYAL
379 0625967 DILMIL SINGH SOACH
380 0129288 KEERTHISHRI S
381 0721967 SRUTI VIJAYAKUMAR
382 0010237 JITIN YADAV
383 0792340 SARAVANAN V
384 0147835 MANITA KUMARI
385 0003366 PRATEEK SRIVASTAVA
386 0450619 BHUPESH SATIJA
387 0763966 MISHAL QUEENI DCOSTA
388 0497599 MALLELA SRIKANT
389 0064208 ANNA SOSA THOMAS
390 0277471 VIVEK RATHEE
391 0670009 MEGHA BANSAL
392 0211028 ABHISHEK NARAYAN SINHA
393 0002367 VIGNAN P
394 0007024 DIPIN GOEL
395 0499954 BHASME VIVEK DATTATRAYA
396 0179406 JOG KAUSTUBH DEEPAK
397 0135490 AVIROOP SINHA
398 0777140 DHIMAN BARAI
399 0035109 PIYUSH KUMAR ANKIT
400 0617091 SUSE SHRIKANT BALASAHEB
401 0003395 AADITYA DACHALWAL
402 0009414 MAHESWAR MAJI
403 0371120 PRADEEP SHARMA
404 0206154 ABHISHEK JAIN
405 0017679 TANYA BAINS
406 0047140 DEBOTOSH CHATTERJEE
407 0466747 SHARMA SURYAPRAKASH GULABCHAND
408 0280003 HARIKRISHNA
409 0481277 RAHUL DHINGRA
410 0415565 SIDDHARTH SHIV JAISWAL
411 0001712 RADHE KRISHNA
412 0005298 SHIVI SANGWAN
413 0279546 SUMAN SOURAV MOHANTY
414 0009282 NEHA YADAV
415 0052987 PATNAIKUNI DILEEP KUMAR
416 0064744 NEETISHA VERMA
417 0252024 GURTESH MATHARU
418 0260027 KANCHI GUPTA
419 0038883 MADDIKUNTA SIDDHARTHA
420 0223785 PAVANKUMAR G GIRIYAPPANAVAR
421 0564950 SACHIN AHLAWAT
422 0185205 M KRISHNA KOUNDINYA
423 0169794 KOPAL TANDON
424 0006560 MONEY JAIN
425 0019424 RHEA JOSHI
426 0052287 ABHINAV SHIVAM
427 0180640 BHANU JAIN
428 0576699 TVARA MISRA
429 0020098 SHASHANK PRATAP SINGH
430 0455488 SUMIT KUMAR
431 0013444 ANIMESH TIWARI
432 0305568 AMAN SINGLA
433 0582672 VIKRAM SINGH
434 0211588 TANAY SHARMA
435 0869111 MOHIT KUMAR
436 0038449 SUMITY GARG
437 0006795 DIBYALOK
438 0563953 AYUSH GOEL
439 0463084 SUMIT KUMAR AGRAWAL
440 0008234 TORSEKAR VASUD GANESH
441 0070639 KARTIK KUMAR SINGH
442 0305442 RAHUL KUMAR
443 0769817 JOSE ANTRO HEALTHA J
444 0478938 DEVASHYA JYOTI JYOTIRMOY
445 0021509 PRAVEEN KUMAR
446 0067417 AJIT KUMAR VERMA
447 0263292 SHREYANSH MOHAN
448 0151122 DHOLE SAILEE SANJAY
449 0001773 VARUNESH MISHRA
450 0236010 PARVEEN JINDAL
451 0149028 VAIBHAV CHAUDHARY
452 0033711 DHAWAL JAISWAL
453 0298742 YATHISH N
454 0005464 SAGAR BAGMAR
455 0260751 KAPIL GADE
456 0077210 K M GURU RAJESH
457 0343572 GOWRISANKAR D
458 0002482 AMIT SAMDARIYA
459 0044254 VIVEK KUMAR
460 0751341 PADMARAJ E
461 0553358 D N HARI KIRAN PRASAD
462 0003617 CHANDAN PRAKASH PANDEY
463 0240622 SAMRAT DEVAL
464 0101950 RATAN B
465 0057677 KAVITA MEENA
466 0814214 PURNA BORAH
467 0076634 ISHENDRA KASHYAP
468 0085133 ACHIN GARG
469 0245404 NINIKA DHAWAN
470 0096655 PRATEETI GOYAL
471 0001910 CHANDANDEEP KAUR
472 0040512 SUBHAGA ANN VARGHESE
473 0142517 SORABH BADAYA
474 0036461 SHWETA CHAUHAN
475 0251205 ANJU ARUN KUMAR
476 0629461 SOMAY VINAYAK MUNDE
477 0158926 VINAY KUMAR LANGEH
478 0453752 HEMANT TIWARI
479 0111748 SANDEEP KUMAR MALIK
480 0301837 RAJAT R CHATURVEDI
481 0013667 SHRIYA GUPTA
482 0257105 BHOSALE SANDIP DINKAR
483 0015585 ALEKH DUHAN
484 0025601 RICHA SAXENA
485 0596764 MUNDE AMIT ANGAD
486 0162507 NISHANT SAURABH
487 0028465 PUNDKAR SWAPNIL DINKAR
488 0708200 RAJAT SAXENA
489 0019371 SHIBI SINGH GAHARWAR
490 0004962 AMIT AASERY
491 0126335 WALUNJ ADITI BALASAHEB
492 0020642 ANKIT
493 0069465 ABHISHEK KUMAR BANSAL
494 0000641 ANKIT AGARWAL
495 0005855 PRIYTOSH
496 0245301 MADHULATHA NAGIREDDIGARI
497 0094317 PATE POONAM VILAS
498 0005569 ANURAG KUMAR SINGH
499 0368746 B SARANYA
500 0005023 UTSAV KAUSHAL
501 0313261 MAGAR DHANAJI RAOSO
502 0825905 HIMANSHU MOHAN
503 0009293 ADARSH AGARWAL
504 0502655 LOKESH KUMAR SINGH
505 0125417 SAURABH JAIN
506 0462629 VISHNU PRASAD H
507 0682972 KARAN VOHRA
508 0420097 SHRADDHA N PANDEY
509 0010723 RAHUL
510 0363304 NOOR SHERGILL
511 0451849 RAHUL GARG
512 0206822 AJAY ARORA
513 0199659 NIKHIL KUMAR GANDHI
514 0421323 SHASHIPAL DABAS
515 0453499 KANISHKA
516 0381396 HIMADRI BHUSHAN BISWAL
517 0034052 NAMAN MARKEN
518 0398389 RANJEET SINGH
519 0021296 PIYUSH SINGH
520 0406850 DHANYA K
521 0077089 PRITI RAMESHCHAND JAIN
522 0001361 SIDDHARTHA VERMA
523 0007599 SAURABH KUMAR SHARMA
524 0815490 MANISH AGRAWAL
525 0165762 DINESH KUMAR C
526 0213416 MUMMAKA SUDARSHAN
527 0174584 PANKAJ KUMAR GARG
528 0026140 BADHAVATH SANTHOSH
529 0429603 PRIYANKA ALA
530 0032697 KUNAL
531 0019196 KRISHNA PRASAD R
532 0025545 AMAN MITTAL
533 0073211 PRASHANT ARORA
534 0308563 MADHUKANT KUMAR
535 0067284 HOSSAIN MEHEDI REHMAN
536 0010744 MAYANK RANA
537 0002420 ANNU TYAGI
538 0658753 KATTA SIMHACHALAM
539 0003899 MALIKA GARG
540 0784710 KRITI DAS THOKCHOM
541 0005368 J SANJAY KUMAR
542 0175365 DEEPAK JHALANI
543 0430732 INDERJIT SINGH
544 0036069 YOGESH GOUTAM
545 0041316 WAGH TUSHAR MOHAN
546 0200481 AJAY AGRAWAL
547 0153652 NEHA MEENA
548 0000403 ASHISH KUMAR SENAPATI
549 0923049 NAND KISHORE KALAL
550 0870496 VIVEK H P
551 0246858 KAUSTUVA DIPTA PANY
552 0032497 NARNAWARE MANISH SHANKARRAO
553 0331135 UTKARSH MISHRA
554 0006014 PRINCE VIKRAM
555 0086872 PUSHPENDER SINGH
556 0007684 BENSON SAMUEL NINAN
557 0550830 SUBHRAJYOTI BORA
558 0011006 KESHAV ANAND
559 0575602 GAUTHAM S MUKUNDAN
560 0118677 APARAJITA DAS
561 0569009 ALOK CHATURVEDI
562 0003731 PRABHASH KUMAR
563 0766876 ABHISHEK GUPTA
564 0267204 VISHAL SAGAR
565 0459435 GAURAV KUMAR
566 0466279 MANJUNATHA H S
567 0171211 SNEHIL KUMAR SINGH
568 0520638 SAKORE VISHAL VILAS
569 0386125 ASHISH SAINI
570 0455095 VIJAY PRAKASH MEENA
571 0458641 SUDARSHAN DILIP LODHA
572 0717223 SHIVA PRAKASH DEVARAJU
573 0056595 AVINASH SHANDILYA
574 0155540 S CHITHARANJAN
575 0544117 IBSON SHAH I
576 0339445 HALAKE DEVAYANI BALASAHEB
577 0026272 VARJEET WALIA
578 0628044 BASHARAT QAYOOM
579 0137876 SANJHI JAIN
580 0001039 WALI SHITAL MAHADEV
581 0868682 VEEREPALLI VIDYADHAR
582 0275603 AARISH BANSAL
583 0003952 SHEIKH SAMI UR RAHMAN
584 0116931 SIDHARTH K VARMA
585 0018096 REHAN RAZA RIZVI
586 0036851 ANKIT SOMANI
587 0043901 SUNIL GEORGE
588 0397594 Y VIJAYASIMHA REDDY
589 0308390 RAVINDRA KUMAR
590 0005390 RAHUL RATNAM PANDEY
591 0001099 RAJANI JHA
592 0002094 ANKIT JALAN
593 0006446 P UDAY PRAVEEN
594 0006943 B SNEHITH
595 0425780 SHASHVAT SAURABH
596 0767502 RACHNA CHHOKAR
597 0091184 AMIT SHREEANSH
598 0055563 PREETI GEHLOT
599 0140613 MENKUDALE PRASAD SUBHASH
600 0914516 VIDYAVATHI R S
601 0586122 DONGARE PRAVIN UMESH
602 0230858 PARMAR PRAKASHBHAI RAMESHBHAI
603 0022795 WANKHADE AAKASH SAGAR
604 0062965 AKSHAYA BUDANIA
605 0068174 AKSHAY GODARA
606 0926936 SHUBHAM PATEL
607 0538473 SATHISH KUMAR S
608 0037386 MD MUSTAQUE
609 0651649 PRADEEP GUNTI
610 0891146 KARTHIKA M
611 0280497 MAQSOOD AHMED
612 0485478 SONA SOMAN
613 0034829 ANIL KUMAR
614 0475591 KIRANKUMAR GORAKH JADHAV
615 0940664 KRISHNA MOORTHY K
616 0002181 HARSHINI GOPAL G R
617 0345834 SHRUTHI P
618 0078530 SHINDE KIRAN ARUN
619 0217693 VIVEK KUMAR
620 0325060 AMIT KUMAR SHARMA
621 0825710 ANAND R
622 0237239 R SHIVA PRASAD
623 0090604 RAVI KUMAR
624 0013227 HARSHVARDHAN PATEL
625 0206803 ASHWINI GOTYAL
626 0016908 SONAM KUMAR
627 0652153 KHILARI RISHIKESH DNYANDEO
628 0015568 RAJESH KUMAR MEENA
629 0037507 SANDEEP KARRA
630 0075289 DEVENDRA KUMAR
631 0003524 NARENDRA BIJARNIYA
632 0135916 SHARAT CHANDRA PAWAR
633 0594241 ELAMARAN G
634 0057123 HANS RAJ SINGH
635 0000651 GOPAL KRISHAN CHOUDHARY
636 0772095 SONAWANE KULDIP SURESH
637 0365977 CHANDRAKANTA RATHORE
638 0884779 JASPREET SINGH
639 0711072 ARISH BILAL
640 0367490 NARWADE VISHAL TEJRAO
641 0045592 RAVI CHOUDHARY
642 0393210 GAYATHRI M
643 0304642 KM MUNESH
644 0692597 BALAMIRTHA L
645 0022895 MANGALI VENKATA RAMESH
646 0635125 MEET KUMAR
647 0038817 ASHAR AHMAD
648 0044373 ARVIND KUMAR NAMDEO
649 0821166 NAVIN KUMAR SONI
650 0230596 POLUMATLA P ABHISHEK
651 0005339 SHRAVAN DATH S
652 0921288 ASHISH BHARTI
653 0305122 VIBHUTI BHUSHAN
654 0821679 JOGINDHER G
655 0121016 SARVESHWARAN J
656 0004787 CHILAKAMARTHI VIJAY RAJU
657 0329516 AVADH KISHOR PAWAR
658 0233802 MADHUSUDHANA RAO IJJADA
659 0231856 GIRI SANKAR R
660 0069645 ANAND RAJ
661 0010039 KSHITIJ
662 0670543 ASHOK CHARAN
663 0672392 ILANGO R
664 0069136 ROHITASHVA SINGH TOMAR
665 0314921 B G GAGAN
666 0004706 ABHISHEK VERMA
667 0000827 AKSHAT VERMA
668 0007213 PRAVEEN KUMAR
669 0533361 T CASTRO JAYA PRAKASH
670 0884061 NARESH BUNDEL
671 0098300 S SATHISH KUMAR
672 0064041 ANUJ SWARUP
673 0002729 RAHUL YADAV
674 0062488 BANSOD PAVAN MAROTI
675 0186881 SIDHARTH KUMAR
676 0138942 J NAGARAJ
677 0531364 NISHANT KRISHNA
678 0307856 MUNIKOTI RAVITEJA
679 0692579 SHEIK ABDUL RAHAMAN S
680 0006865 AMIT KUMAR SINGH
681 0012581 DEEPAK CHAUDHARY
682 0263525 SHASHANK SHEOHARE
683 0306175 VENKATESWARLU SRIDHARA
684 0665536 BHARATHI S
685 0898531 PRADEEP K P
686 0000041 HARIDAS RAJKUMAR
687 0498693 ABHINAV YADAV
688 0565431 SHASHANK RATNOO
689 0479044 RAJESH SINGH
690 0005402 SHEJOLE SHRUTI RAMRAO
691 0006313 BIRUDARAJU ROHITH RAJU
692 0669172 SANTOSH KUMAR
693 0360277 KOTHAWADE SWAPNIL SHARAD
694 0006927 B RAVITEJA
695 0023033 BHAVIKA MAAL
696 0829458 SATHEESHKUMAR T
697 0046277 ROHIT YADAV
698 0012196 RUMBEMO T KITHAN
699 0004642 KUNAL DUDAWAT
700 0669443 RASHMI G
701 0574665 BALACHANDAR D
702 0398849 SANJAY KUMAR YADAV
703 0887526 UDAI SINGH MEENA
704 0394623 KRISHNARAO SIGILIPELLI
705 0235383 TIRSE RAHUL SHANTARAM
706 0479549 SATPAL
707 0493818 SAURABH YADAV
708 0830432 DARAM VENKATESWARA RAO
709 0331671 YERNE VINODKUMAR CHANDRABHAN
710 0012570 PAWAN KUMAR
711 0001965 KALE RAMDAS TUKARAM
712 0385627 SUPRIA CHANDRAN
713 0140350 MOHIT JANGID
714 0595781 SANDEEP KUMAR PAYAL
715 0474273 ANUJ KUMAR
716 0169638 MEVA RAM OLA
717 0519993 MADHUKAR KUMAR
718 0208367 SURESH A
719 0396894 MUKESH KUMAR
720 0048129 SWAPNIL MADHUKAR MAHAJAN
721 0005974 VIMALESH KUMAR SINGH
722 0006468 OM PRAKASH JAT
723 0209633 PATHODE NITISH HARIBHAU
724 0168716 K ASHOK CHAKRAVARTHY
725 0490884 SARAVANAN P K
726 0006769 V VIJIKUMAR
727 0142020 S VIJAYAKUMAR
728 0549952 MAGIMAI AROCKIARAJ A
729 0702902 SIDDIQUI MOHD AAMIR MOHD IQBAL
730 0137035 BANDARU BALU MAHENDRA
731 0564732 SHAIFALI BARWAL
732 0536540 KUMARI PUJA RANI
733 0265544 NAGENDER BHUKYA
734 0532658 SARAVANAKUMAR M
735 0337139 AGAWANE ROHAN RAMESH
736 0706999 ADITYA LANGEH
737 0528019 VASAVA AMIT NAGINBHAI
738 0126850 SAURABH MEENA
739 0427114 KHETA RAM CHOUDHARY
740 0561790 ANITA YADAV
741 0137603 MAHENDRA KUMAR
742 0070762 HARIS BIN ZAMAN
743 0015324 VIKRAM R K
744 0628780 ABHISHEK SAINI
745 0005380 SHILPA D
746 0139215 PATIL SAMEER SHIVAJIRAO
747 0005529 SONAKSHI SINGH TOMAR
748 0810986 CHANDAN KUMAR
749 0000234 GURU PRASAD
750 0959558 LAXMIKANT SURYAWANSHI
751 0008934 SANDHYA SWAMY
752 0482291 KSHETRIMAYUM SHIVAKANTA SINGH
753 0137315 JAYAKANTH CV
754 0672405 ABRAHAM JUDAH CEPHAS A
755 0340548 JAIPRAKASH BHAMU
756 0560196 AMIT VERMA
757 0042985 SIMRAT KAUR
758 0832181 PRABHAKARAN S
759 0088360 PRABHA MAHOR
760 0516036 KANAGA SUBRAMANIAN G
761 0634482 AMIT RENU
762 0211700 PRANJAL SINGH
763 0229300 AMIT KUMAR ANAND
764 0027048 RUVEDA SALAM
765 0625669 GOLDI SHARMA
766 0757703 CHETAN R
767 0254702 DEVANATHAN R
768 0311634 KUMAR CHINTHA
769 0253563 KARAN CHOUDHARY
770 0089257 DHARMENDRA KUMAR SINGH
771 0006582 LAL BAHADUR PUSHKER
772 0311545 PAWAN KUMAR MINZ
773 0554423 PATIL PRANJAL LAHENSINGH
774 0547602 HEERA LAL
775 0175551 SATHE SANDEEP PRADEEPRAO
776 0007355 DHAN SINGH
777 0719434 JAWAHAR G
778 0452086 ASHIF A
779 0473617 PRAMOD NAYAK
780 0129056 SAI SANDEEP KUMAR
781 0429598 VIDIT RAJ BHUNDESH
782 0791607 NAGESH D L
783 0560735 VIVEK JOHNSON
784 0417604 VIKRAM VIRKAR
785 0343049 ROHIT KUMAR
786 0509251 JYOTIMOY BAILUNG
787 0079960 KANIKA SHARMA
788 0639410 WAGHMARE JAY G
789 0632632 SUNDARAVATHANAM E
790 0047389 GOSU RAMESH
791 0107918 ANAND POONIA
792 0001537 KARTHIK MALLADI
793 0470745 VIRENDRA KUMAR YADAV
794 0163157 VADNAM NIKHIL
795 0328794 SAIDULU ADAVATH
796 0331509 DILIPAN N
797 0026324 ANSHUL SINGH
798 0626766 ASHWANI KUMAR
799 0701153 MOHAMED YASAR ARAFATH R
800 0060903 ARTI RAWAT
801 0000062 KANIKA TAKHI
802 0414895 PALAPARTHY JEAN JESUDASS
803 0467882 DAL CHAND
804 0001449 RAHUL JAIN
805 0805274 MANOJ KUMAR PANDEY
806 0047803 SJNHK VARA PRASADA VARMA
807 0401099 ABHIJEET PATEL
808 0003384 KISHOR BHATTAD
809 0740152 PANKAJ KUMAWAT
810 0001895 NEETIKA VILASH
811 0157009 GITESH KUMAR
812 0599457 GOWTHAMAN R
813 0476861 RAVI RANJAN
814 0314907 TANDALE KISHOR TUKARAM
815 0263504 PRAVEEN KUMAR
816 0268471 MAHENDRA PAL GURJAR
817 0544771 THAKARE SHUBHAM DNYANDEORAO
818 0201160 AVINASH KIRAN RONGALI
819 0675047 SURAJ PATEL
820 0357405 KANCHANGIRE ONKARESHWAR B
821 0082883 VIJAY SINGH
822 0276355 PRASHANT JILOVA
823 0073084 YASHVIR YADAV
824 0014108 NISHANT TOMAR
825 0030160 RAJ KISHORE
826 0934969 SANDIP DEVIDASRAO PANDULE
827 0006801 ASIF ALI
828 0000207 PURUSHOTTAM KUMAR
829 0103099 BHUSHAN BALKRISHNA BHIRUD
830 0333907 SANJAY RAO KAMINENI
831 0173416 KUMAR GAURAV
832 0042910 KHOBRAGADE SANGHAMITRA RAMDAS
833 0014536 VIVEK RANJAN MAITREY
834 0321704 V A T V KUMAR
835 0001893 DHARA SINGH MEENA
836 0195920 PATIL YOGESH PRAKASH
837 0807721 ANKIT GUPTA
838 0015339 ARVIND KUMAR
839 0071538 PRABHAT PRASAD
840 0181548 P VYSHNAVI
841 0031861 ARVIND KUMAR ANAND
842 0605606 S UKESH KUMAR
843 0056123 NITHAN RAJ T N
844 0143020 VAISHAK P R
845 0017519 PUSHPALATA
846 0686245 PRAWEEN PRAKASH
847 0277652 RIZWANBASHA SHAIK
848 0573044 VINOD KUMAR CHAUDHARY
849 0178819 NARRA CHAITANYA
850 0011493 PACHIYAPPAN P
851 0014006 BHISE RAMDAS VAMAN
852 0661475 GAUTAM MOHAKUL
853 0539262 VIVEK ANAND
854 0206562 MEGHA SIDHU
855 0066339 MANEESH KALWANIYA
856 0022113 NISHANT KUMAR
857 0583169 ASWIN M
858 0155744 KUMAR SATYAM
859 0082934 ABHINAV UJJAINIA
860 0001479 KETAN
861 0325360 SHERSINGH MEENA
862 0000654 CHOUDHARI SWAPNIL YADAORAO
863 0799894 ADITYA KUMAR ANAND
864 0160393 SENTHIL K
865 0002760 MANOJ KUMAR M E
866 0793459 BHARATH S
867 0064048 HARSH INDORA
868 0013975 MOHAN LAL MEENA
869 0366358 GARUD RAHUL DEELIP
870 0043286 N CHOLARAJAN
871 0362294 YAMUNADHAR CHAUHAN
872 0497069 RAHUL RAJ
873 0065265 AMIT ANAND
874 0277488 PRATYUSH DIWAKER
875 0220006 PONNANA M KRISHNAKANTH
876 0347168 SUDHA RANI CHILAKA
877 0001289 ASHUTOSH JAISWAL
878 0000193 SHAILENDRA BAMANIYA
879 0425099 MAHADEVAN K
880 0403879 VIJAY KUMAR
881 0938262 MOHAN KUMAR
882 0532430 MAHESH KUMAR VERMA
883 0002238 PREM PRAKASH
884 0357099 DHEERENDRA KUMAR
885 0209909 KHOMANE UDAY SUDAM
886 0479873 SURYA KANT PAWAR
887 0550375 NIDHI BARAD
888 0254077 VINDHYA NUPUR
889 0416785 SADEESH KUMAR K
890 0205869 GANJI DHIRAJ
891 0069617 NEERAJ CHANDROL
892 0267367 VINOD KUMAR YADAV
893 0150958 RAJESH
894 0581987 MUKESH KUMAR
895 0349290 VIKAS ASWAL
896 0184619 MIRASE PRADEEP DEVIDAS
897 0174731 AKHIL PATEL
898 0431320 H HANUMANTHA RAJU
899 0581387 V HARISH
900 0207279 PILLI PREMA KUMAR
901 0097910 KIRAN BALA
902 0004472 NARENDRA RAWAT
903 0361721 RAVI PRAKASH YADAV
904 0534380 KUMAR PRIYATAM ASHOK
905 0620351 JITENDRA PATEL
906 0135573 PRAKASH B
907 0046230 PRAVEEN KUMAR B
908 0222324 MANISH KUMAR CHOUDHARY
909 0029623 SIDDHARTHA KUMAR BARAILY
910 0019702 ISHA KAMBOJ
911 0006519 VINAYAK KUMAR
912 0082228 NARENDRA ASERI
913 0015934 SHIVANAND SURVE
914 0627270 BHARATH R
915 0060253 M THANGSUANSANG ZOU
916 0083164 BANOTH YAKHIL CHAND
917 0099538 SUKHAPUTRA N O
918 0206635 GEETU BADOLIYA
919 0001990 VISHRAM KUMAR MEENA
920 0206275 ASHOK RATAN
921 0867959 S VYSAK
922 0134232 LINGARAJ NAIK S
923 0257207 BALANAGENDRAN D
924 0000978 ABHIROOP ARYAN
925 0736596 BRAJ BHUSHAN PANDEY
926 0542244 ISHAN DUGGAL
927 0282508 S MAHESH KUMAR
928 0747117 VIJESH KUMAR T G
929 0569894 ATUL KUMAR
930 0181056 NEEHARIKA INTI
931 0257823 MANKIRAN SINGH
932 0366891 KEERTHI KIRAN H PUJAR
933 0004016 NAVNEET KUMAR KANWAT
934 0003878 SHIVAM DATTATRAY DHAMANIKAR
935 0357553 VIKRAMADITYA MEENA
936 0550085 PRAVIN GAVASKAR G
937 0007863 PRAVEEN KUMAR MAURYA
938 0012327 VARUN KUMAR SINGH
939 0026992 RAJESH KUMAR MEENA
940 0465455 RATHOD KRUNAL CHIMANBHAI
941 0094592 ROHITKUMAR BHAISARE
942 0283973 ASHUTOSH SINGH
943 0005232 ATUL KUMAR TIRKEY
944 0432241 AJIT ROY TOGARE
945 0174246 NAVEEN KUMAR D E
946 0272270 SHEETI KANTHA DAS
947 0206946 RAM PRABHU UDAI R
948 0206677 MALA SAHAS SURYA
949 0580750 VIJENDRA KUMAR MEENA
950 0247294 DEVENDRA MEENA
951 0241167 K RAMDASS
952 0153252 AMARJOT
953 0077724 KURRA SRINIVAS
954 0160058 GHANSHYAM JEPH
955 0582667 RENU DAMOR
956 0098082 YANGCHEN BHUTIA
957 0003980 ARVIND KUMAR MEENA
958 0507718 KOMALJIT MEENA
959 0425612 AKASH S
960 0001095 DHEERENDRA VERMA
961 0010132 MAYANK SHARMA
962 0239472 MANOJ PRABHAKAR
963 0322830 MANISH KUMAR
964 0047558 DHANDE VAISHALI VILAS
965 0043179 BIJENDER SINGH
966 0113265 THORAT AMOGH SANJEEV
967 0058463 SHRISHTI PRASAD
968 0009292 MESHRAM GAURAV MADHUKAR
969 0100803 MADHUBALA K
970 0022742 VIKASH VARMA
971 0106891 VARUN KUMAR
972 0412779 MUKESH KUMAR KARELA
973 0887171 SIVA PRASAD YELLASIRI
974 0249451 SRIDHAR DAS
975 0283166 AJAY RUMAL KHARDE
976 0757338 ARIJIT SINGH
977 0001254 B BALA SWAMY
978 0028922 MAYANK PRAKASH
979 0005299 PANKAJ MEENA
980 0001199 SAFDAR ALI
981 0029895 AMIT KUMAR
982 0900308 KHOBRAGADE KRANTI EKNATH
983 0027440 MANISH CHAUHAN
984 0596873 SUDHAMBIKA R
985 0004507 SHALINI SUSHMITHA K
986 0006109 V MUTHU KUMAR
987 0468616 HARJINDER SINGH BHATTI
988 0178612 J VIJAYA KRISHNA
989 0034028 RAJENDRA JAIPAL
990 0864007 N VAIRAMUTHU
991 0490469 NANGAS NATHABHAI BHIMABHAI
992 0230740 SAYAN DEBBARMA
993 0230581 SHUBHRANIL DAS
994 0024680 MEDSHIKAR CHAITANYA PRATAPRAO
995 0000355 SUGANDHA SINGH
996 0076354 MEENA TEJRAM SHRIMANLAL
997 0217372 AMAR SHEKHAR PAARCHA
998 0813617 PRADEEP KUMAR CH
999 0593301 SARANYA C
1000 0656495 KARTHIK DASARI
1001 0394683 SANDHYA SAMEERA MEKALA
1002 0034421 JYOTSNA BANDHU
1003 0083688 SWATI SURVE
1004 0445102 GOWTHAMI SALI
1005 0668714 MAMONI DOLEY
1006 0067131 MINGA SHERPA
1007 0454850 AMIT KUMAR
1008 0033489 ABHISHEK AZAD
1009 0023555 AJAY SOYAL
1010 0670606 IRAJ RAJA
1011 0446139 KUNWAR BHUSHAN SINGH
1012 0002857 PERUMALLA SATHYA SWAROOP
1013 0590482 BHARSAT YOGESH TUKARAM
1014 0561692 SUTHANDIRA BALAN P
1015 0849705 MIDHUN V SOMARAJ
1016 0174325 DUKE BISWAS
1017 0244594 SUKHDEV SINGH
1018 0259374 ELVINA LALMUANPUII LEIVON
1019 0640645 BILAWAL SHAFIQ CHOWDHARY
1020 0043158 TARUNA
1021 0304072 KOTHAPALLI PRAVEEN KUMAR
1022 0041099 KOLAKALURI ARAVIND
1023 0030094 GAURAV BANKAWAT
1024 0000935 NIRAJ
1025 0479029 SAHIL SARANGAL
1026 0451938 BHANWAR SINGH MEENA
1027 0019872 ADITYA NARAYAN
1028 0258653 ABHISHEK KUMAR
1029 0161929 SUSHMA NEGI
1030 0005470 BALRAM MEENA
1031 0047644 DEEPAK KUMAR MURMU
1032 0478487 NARENTHERAN G G
1033 0012822 DEEPAK KUMAR AZAD
1034 0100994 DUYU KAMPU
1035 0047233 DONDAPATI VENKATA HARISH
1036 0424987 BHANWAR SINGH
1037 0538738 BHYRAPPA P V
1038 0585828 PAWAR SANDIP NANASO
1039 0584393 CHAJAT LOWANG
1040 0027885 RISHIKESH MEENA
1041 0598342 JATIN ABBI
1042 0469247 LOKESH KUMAR MEENA
1043 0001517 DUKINI KYNDIAH
1044 0820570 JAGDISH PRASAD MEENA
1045 0014726 SAIF EQBAL
1046 0301555 RAMESH BHARATHI K S
1047 0011067 ARCHANA BHAGAT
1048 0394776 SHRI KANT MANTRI
1049 0149608 SHAILESH KUMAR SINGH
1050 0470281 ARVIND KUMAR
1051 0043791 TIKA RAM MEENA
1052 0210903 VINOD KUMAR MEENA
1053 0818406 RAMJI KETHAVATHU
1054 0228102 MALI RAHUL BHANUDAS
1055 0735281 SURESH DHARAVATH
1056 0002840 MANJU MEENA
1057 0569649 ADITYA KUMAR
1058 0024414 KULDEEP MEENA
1059 0131635 SUDHIR GOPAL JAKHERE
1060 0027821 PRATHAP SINGH BHUKYA
1061 0480985 APOORV PRIYESH TOPPO
1062 0114676 BHAPKAR SNEHAL PURUSHOTTAM
1063 0125880 SANADE SHAKIL YUSUF
1064 0200982 AUTI VISHNU HARIBHAU
1065 0101034 SOMAI DEEPAK JETHANAND
1066 0573753 SANJAY SINGH
1067 0902712 VIDYOTMA SINGH
1068 0021477 NIKHIL PRASANNA JAYAN
1069 0466546 SYED JUNAID AADIL
1070 0935369 SEEMA CHOUDHARY
1071 0023783 YASHODHAR PAREEK
1072 0711552 ATUL KRISHNA RAY
1073 0597919 ABHINAV MISHRA
1074 0538004 SONAWANE SANDIP VITTHAL
1075 0020521 INDRAJIT PANDA
1076 0537455 PATIL GORAKHNATH RAMCHANDRA
1077 0031466 RAKESH KUMAR TIWARI
1078 0554996 SHISH RAM