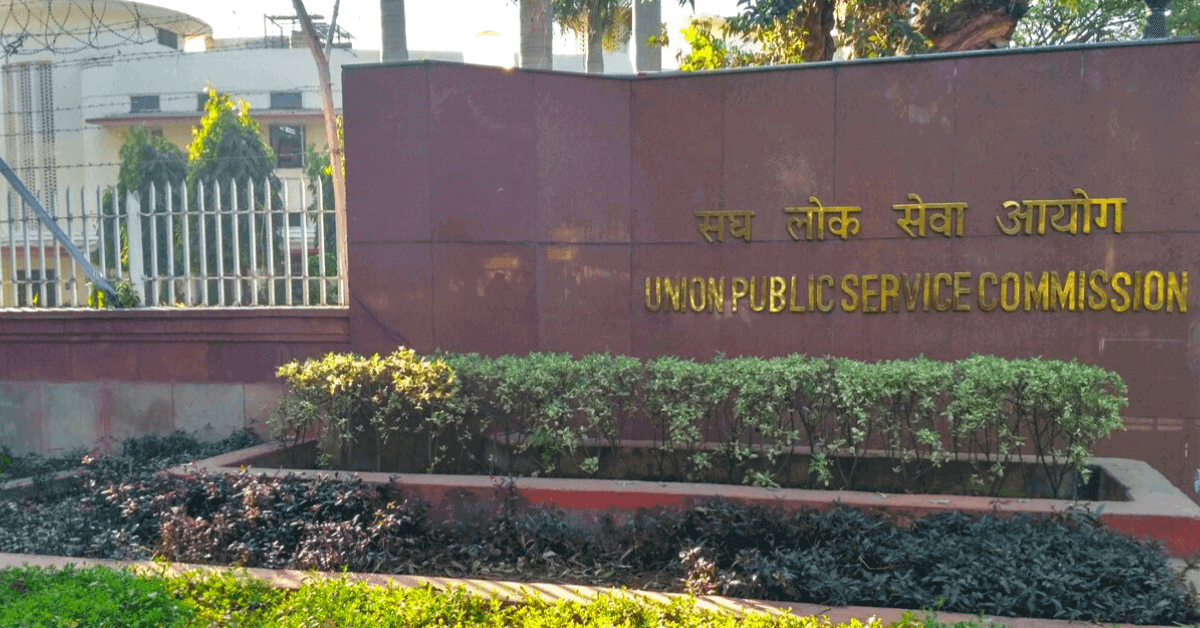 Union Public Service Commission published the final results of the Civil Services Examination 2021. Read to know more about the UPSC Results 2021. You can download UPSC Results 2021-2022 here.
Based on the result of the written part of the Civil Services Examination, 2021 held by the Union Public Service Commission (UPSC) in January 2022 and the interviews for Personality Test held in April-May, 2022, the Commission has recommended 685 candidates for appointment into various services like IAS, IPS, IFS, IRS etc.
There are 749 vacancies in total. The remaining candidates will be appointed from the Consolidated Reserve List.
Shruti Sharma Secures All India Rank 1 in UPSC CSE 2021
About 10 lakh candidates apply for the prestigious exam UPSC CSE.
The final rank list is prepared by adding the marks scored by the candidates in the Main exam and Interview.
Shruti Sharma secured All India Rank 1 in UPSC Civil Services Examination (CSE) 2021.
Download the UPSC CSE 2021 rank list here.
Toppers of UPSC CSE 2021
Shruti Sharma is the all India topper.
Ankita Agarwal secured the 2nd rank.
Gamini Singla stood third.
Many Students of ClearIAS topped the UPSC Final Rank List!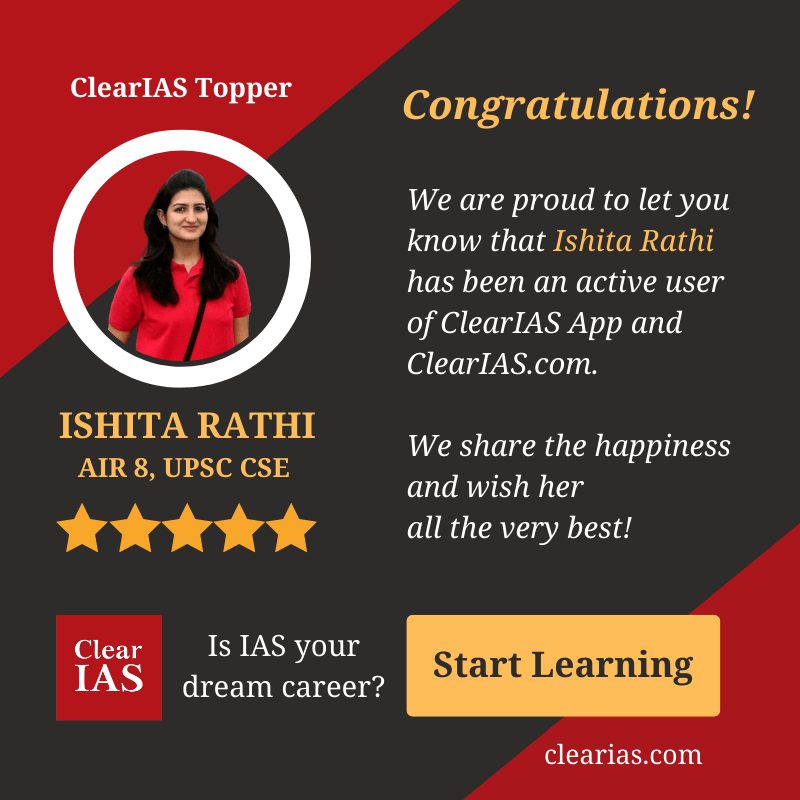 We are extremely happy to announce that many users of the ClearIAS App and ClearIAS Website emerged as UPSC Toppers this year.
We are just cross-checking the names and roll numbers. The final picture will be clear only after some days as it will take time to check the details of each of the programs and enrolled students.
However, below are some of the ClearIAS online users who secured a top rank in the prestigious UPSC Rank List on a quick look.
Ishita Rathi – AIR 8
Dilip K Kainikkara – AIR 21
Nikhil Mahajan – AIR 80
Kishlay Kushwa – AIR 133
Nithya R – AIR 207
Kajale Vaibhav – AIR 325
Kumar Saurab – AIR 357
Harjit Singh – AIR 452
Anjali Bhavan – AIR 463
Hashin Jithu – AIR 553
PS: To understand which rank is needed to get into IAS, IPS, and IFS with respect to each category, go through this post.
UPSC Toppers Interviews
We will be uploading the detailed interviews of our online students who secured top ranks in the UPSC Civil Services Examination (CSE) 2021-22 on our website very soon.
Those who missed this time, try harder (and smarter) next time!
I am quoting our Prime Minister Narendra Modi here: I fully understand the disappointment of those who couldn't clear the Civil Services Exam but I also know that these are outstanding youngsters who will make a mark in any field they pursue and make India proud. My best wishes to them.
Success awaits those who keep trying.
Congratulations and all the best to everyone who secured a top rank!
The marks of the recommended candidates, as well as the mark-list of all candidates, are now available. The official UPSC cut-off is also released.
PS: All those who wish to get the right guidance on how to start UPSC Preparation, go through ClearIAS Beginners' Guide for success in UPSC CSE.