We have compiled the most important topics for UPSC Civil Services Mains 2016 (mainly contemporary issues). Aspirants are also advised to go through our UPSC Mains mock questions – as part of ClearIAS 30-day AWP and 50-day HVAW. All the best!
Most Important Topics for UPSC Civil Services Mains
Only current issues relevant for UPSC CSE mains are mentioned here. We will be updating this page in the next few days as well. Readers can suggest/add any important topic we missed in the comment section.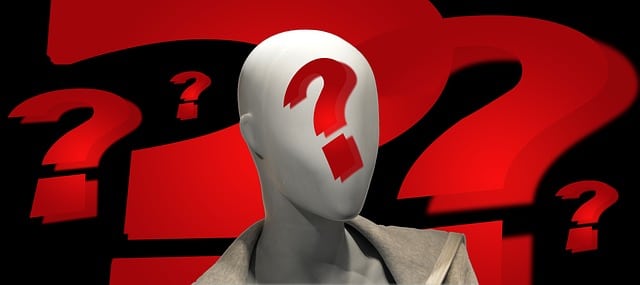 Governance
Cashless Economy
Presidents rule in many states
India's efforts to reduce Disaster Risks
Railway: Bibek Commette Recommedations, merging of railway budget with general budget, safety measures, Dynamic fare pricing of railways, First Rail Vikas Shivir (Rail Development Camp) etc.
Advancing the budget date.
New urban development policy
Reforms in BCCI
Energy Crisis in India and Hydro Electric Projects
Special categories Status demand by Andra Pradesh
Rajaswa gyan sangam
'Mann Ki Baat'
Green Highway Projects
National Mission for Clean Ganga
Tax on Junk Food
Interstate Council Meeting
Income declaration scheme
15 years vision document of NITI Aayog
Two years of NDA government.
National Policy on Education + RSS resolution.
National encryption policy.
Simultaneous elections of Lok Sabha and State Legislative Assemblies
Schemes and Social Justice
Two years of Swachh Bharat Abhiyan
Pradhan Mantri Surakshit Matritva Yojana
PM Ujjawala Yojna.
Child welfare
Emerging issue of triple talaq and Uniform Civil Code
India In Global Hunger Index
Building a Divyang friendly society (Differently Abled Persons)
Forest rights of tribals.
Denotified Tribes (DNT) and Nomadic Tribes (NT).
Judiciary
Judicial decisions on pollution crisis in Delhi.
Supreme court decision on power of the state to remit sentences of convicts under central law.
Supreme Court verdicts on Singur land deal.
Ban on High end diesel cars
Cauvery Water Dispute
SC ruling on Uttrakhand State assembly
SC decision on Arunachal Pradesh Issue
SC uphold lodha committee report
SC decision on Common entrance test for medical courses
Judicial measures against Rapist
Defamation – Section 499 IPC.
Bills
GST
Model shops and establishment Bill
Enemy Property Bill
Benami transaction prohibition amendment bill 2015
Black Money (Undisclosed Foreign Income and Assets) and Imposition of Tax Act 2015.
The Maternity Benefit (Amendment) Bill, 2016
Adhaar bill.
Real Estate Bill.
Citizenship Amendment Bill 2016
Compensatory Afforestation Fund Bill, 2015
The Transgender Persons (Protection of Rights) Bill, 2016
The Child Labour (Prohibition and Regulation) Amendment Bill.
The Companies (Amendment) Bill, 2016.
The Surrogacy (Regulation) Bill, 2016.
Draft national water framework bill, 2016.
HIV/AIDS bill 2016
Trafficking of Persons bill 2016
Draft national health policy 2015
Draft national education policy
Draft national policy for women
Maharashtra Protection of People from Social Boycott (Prevention, Prohibition and
Redressal) Act of 2016.
Bilateral and International
Indo – Nepal Bilateral Relations
India – UK Bilateral Relations – Economic Ties: New Vistas
India – Japan Bilateral Relations
India – Israel Bilateral Relations
India – Sri Lanka bilateral relations
India – New Zealand bilateral relations
India – Brazil Bilateral Relations
India – Myanmar Bilateral Relations
India – Afghanistan Relations
India – Iran Relations
India – Russia relations
US Presidential Election
First International Agro– Biodiversity Congress
China's dual policy on terrorism
Challenges before the new UN Secretary General
BRICS summit – terrorism and growth
Venezuela NAM Summit
India and G20 Summit.
India – Africa Foreign summit and Potential of India-africa trade relations.
External Affairs Minister Speech at UNGA
India pulls out from SAARC Summit in Islamabad
Impact of espionage case on Indo Pak relations
Trans pacific partnership(TPP).
Pacific Island Countries (PICs) and India.
70 years of UN
India's Foreign Trade Policy (2015-20)
International Solar Alliance (ISA)
Nairobi Package – WTO's Tenth Ministerial Conference
Missile Technology Control Regime (MTCR).
India and NSG
South China Sea Issue
One Road One Belt.
Expanding the idea of India
Economy
Merger of associate banks with SBI
Settling NPA in Public sector Banks.
Marginal cost-based lending rate (MCLR)
Differentiated banks.
Public debt management in India
Strategic Oil Reserves
Merger of the Forwards Markets Commission (FMC) with the Securities and Exchange Board of India (SEBI)
Ease of doing business in ranking
Net neutrality and free basics.
Defense and Internal Security
Surgical strike across LoC
Terror attack in Uri Army Base
Challenges before the Indian Air Force
Rafale Deal
Introduction of LCA Tejas.
Leakage of Submarine documents.
Defence expo
New Capabilities show Air Force
Missing of Indian Aircraft AN32
Police reforms
Environment
Kigali Agreement.
Festivity and Air Pollution.
Indiscriminate sand mining from rivers.
Wild Animals as Vermin.
Science and Technology
Successfully launch of GSAT-18.
Successful launch of SCATSAT-1.
ISRO – Scramjet engine.
IRNSS 1G
Successful launch of Weather Satellite INSAT-3DR
Successful launch of PSLV C34
Use of Unmanned Aerial Vehicles (UAVS) or Drones.
Artificial Intelligence
Virtual Reality
Augmented Reality.
Internet of Things (IoT)
CRISPR–Cas9 genome editing.
ICANN and the future of Internet
Disaster Management
Flood and disaster management
Deteriorating flood situation in different states.
History
Contribution of Deen Dayal Upadhyay in Indin Politics.
Contributions of JP Narayan.
Role of Sardar Vallabhbhai Patel in Uniting the Nation.
Questions based on Dates
World Mental Health Day.
Kargil Vijay diwas.
Quit India Movement-9th August.
International Internet Day
International day of Yoga
Miscellaneous
PM alert against cow vigilante
Debate on Dalit issue in Loksabha
All Party meeting on Kashmir Issue and PM statement on PoK
Human rights violations in Balochistan and PoK
India and Rio Olympics.
Task forcce to prepare for olympic games
Launch of Akashvani Maitri Channel (Ind-Bangladesh)
Inauguration of first phase of SAUNI Project
Dhaka Terror Attack
Operation sankat Mochan in South Sudan
Incident in France in Bastille day function
Intelligence sharing for internal security
Verdict on Gulberg society case
Bihar Board Cheating row
Udta Punjab film controversy
Economic resolutions of BJP
Office of profit issue in Delhi
Attacks on minorities in Bangladesh
NSG meeting and china's role
Utility of Panchayati raj system + Educational Qualifications
Cabinet approves 7th pay commission recommendations
Rajya Sabha debate on Augusta Westland deal
Atrocities against Women in Kerala
RBI proposals to make names of wilful defaulters public
Hypertension and stroke in India
China block India's move against Masood Azhar at UN
1st phase of assembly elections
Role of AYUSH in Indian health Sector
New Criteria for IIT JEE ranking
India China Strategic Dialouge
Temple fire cracker tragedy in Kerala
Tackling offshore tax evasion
Water scarcity in India
Making India a knowledge society in 21st century
PM address on Civil Services Day
Political development in Uttarakhand
Gramodaya se Bharat Uday
Conferences of Chief Ministers and Chief Justices
Qouta for economically weaker sections in Gujarat
Issues regarding tax proposal on epf
PM on reply on motion of thanks
Setu Bharatam project
Representation of women in democratic institution
Bad debt crisis in Public sector Banks and action against wilful defaulters
Issues related to real estate sector
Traffic updates on national highway through radio
Economic policy challenges in asia
Government bans harmful drugs
Constitutional amendment to revise SC list
US-Cuba relations
Challenges in eradicating TB
Access to clean water for sustainable development
Time bound public grievance redressal
Role of UN in combating international terrorism
International emergency over Zika virus
Future of Biotechnology
GM Mustard
47th conference of Governors
Opportunity in north east- NE festival
JNU incident
Kisan Kalyan Mela
Jat Reservation issue
Rurban Mission
Annual conference of state minority commission
Railway Budget 2016
Terror attack at pathankot airbase
S&T for indigenous development
North korea nuclear test
Legacy of Mufti Mohd Sayeed
Constitutional aspects of DDCA probe
Devaluation of Chinese Yuan and impact on India
Restructuring of CBFC
New Defence procurement policy
India Pakistan talks
Indian Army symbol of courage – Army day
Sustainable agriculture
PM development agenda for North East
IRNSS 1E
UNCTAD report of FDI flow to India
Declassification of Netaji files
Constitutional Amendment in Nepal and its significance
67 years to India republic
Fed Reserve rate change and its impact on India
Labour Laws and trade unions
Rescue and relief operation in flood affected Tamil Nadu
Rising pollution in big cities and climate change
India at the Heart of Asia summit
Paris climate agreement to reduce global warming
Journey of Indian space programme
Police officer's meet and internal security.
Proceedings of parliament and important pending bills
WTO meet and its outcome
Make in India's hurdle in defence procurement
Juvenile justice care and protection bill
Decommisioning of INS Godavari(India's first indigenous warship)
Central Government measures to promote good governance.
Government decision to add more drugs to essential medicine list
Start up India and Stand up India
Financial inclusion of SC/STs
Achievement and initiatives of NITI ayog
Necessity to improve road infrastructure in India
Drug Pricing Policy
President address for Quality Higher Education
Increase Minimum Support Prices for Pulses
Special package for Jammu Kashmir
Myanmar Election: Importance for India
Launch of GSAT – 15
Increase in FDI Cap
Paris Terror Attacks
India at G 20 Summit
PM's Malaysia Visit – ASEAN Business & Investment Summit
Declaration of ASEAN Economic Community & Opportunities for India
India-Singapore Diplomatic Relations – 50th Anniversary
Turkey's shooting down of Russian fighter plane
7 years since 26/11 Mubai Attacks
India Germany relations and solar energy
IMF projection of India growth rate
National war memorial and museum
Increase in indirect tax collection
Status of Article 370
India support to Palestine
Dadari incident
NJAC
Compensation for call drops
Falling sex ratio in India
Resuming India-pak cricketing ties
Price of pulses and essential commodity act
New capital of Andra Pradesh
US-PAK civil nuclear deal
Earth Quake preparedness
Draft Civil aviation policy
How to download the compilation of mock questions?

Every note published in ClearIAS.com has a print-pdf button attached at the post-bottom and at the left-margin. Alternatively, you can use the website 'printfriendly.com' to enter the URL of any posts in ClearIAS.com to download a clean, reader-friendly PDF.